Hardware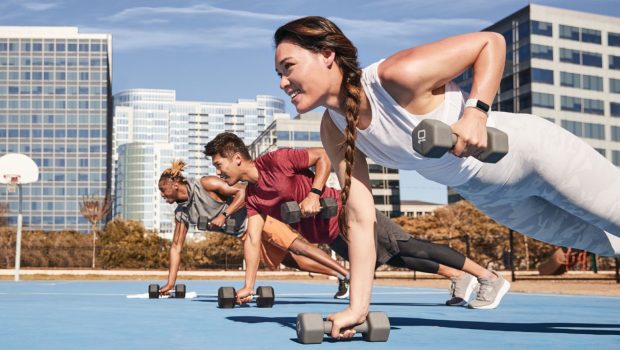 Published on August 26th, 2021 | by Adrian Gunning
Fitbit Receives Regulatory Clearance in Australia for ECG App Today
Fitbit's Electrocardiogram (ECG) App[1]  has received regulatory clearance in Australia, providing access for Fitbit SenseTM users from today. The Fitbit ECG App will also be available soon on Charge 5, Fitbit's most advanced health and fitness tracker to date.
Coronary heart disease is the leading cause of death in Australia[2] with an estimated 1.2 million Australians over 18 suffering from conditions related to heart or cardiovascular disease[3]. Fitbit's ECG App will help to empower patients to take control of their healthcare journey by enabling Aussies to assess and monitor their heart rhythm and heart health by measuring and recording the electrical activity of their heart via their Fitbit device.
With the ability to download and share with their doctor to help detect such problems, Fitbit's ECG App marks an important milestone in helping Australian users and the healthcare system to better collaborate and deliver outcomes such as:
Potentially life-saving notifications and insights
Help Australian healthcare providers offer more personalised, patient-centred care
Equip healthcare providers with the ability to shift their approach from treatment to prevention and wellbeing
Help to improve the effectiveness and affordability of healthcare, while supporting the sector's financial sustainability
ECG tests help doctors detect heart problems, such as atrial fibrillation. AFib is an electrical problem in the heart which increases the risk of serious heart conditions like stroke. In Australia, there were over 72,000 hospitalisations with AFib in 2018 alone.[4]
AFib can be difficult to detect, but the Fitbit ECG App lets users check in on their heart rhythm right from their wrist—so they have a better chance of spotting and treating it. The assessment can't diagnose AFib on its own, but the results can help people have a better conversation with their doctor.
Fitbit SenseTM is available for $449.95 on Fitbit.com and online at select retailers including JB Hi-Fi, Harvey Norman, Amazon, Officeworks, The Good Guys, Bing Lee and Big W.
Charge 5 is priced at $269.95 and is available for pre-order today at Fitbit.com and at select retailers including JB H-Fi, Harvey Norman, Amazon, Officeworks, The Good Guys, Bing Lee and Big W, with worldwide availability starting at the end of September this year.