Hardware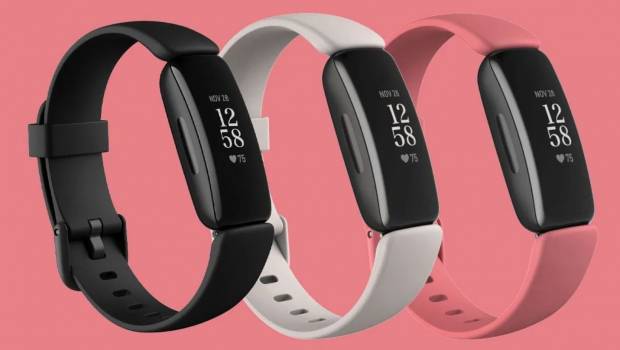 Published on October 12th, 2020 | by James Wright
Fitbit Inspire 2 Review
Summary: The Fitbit Inspire 2 may be slim but it boasts a wealth of health and fitness features that can be personalised to support your overall fitness journey.
Another year has almost ticked over and while 2020 has practically been written off due to the COVID-19 pandemic, Fitbit may have the perfect solution to get you active again with their new and affordable Inspire 2 that retails for around $179AUD (October 2020).
Like previous Fitbit products, the Inspire 2 has been designed to support and maximise your health and fitness that tracks your heart rate, sleep patterns, exercise monitoring, including access to handy smartwatch features like notifications and caller ID. Furthermore, it's waterproof up to 50metres and comes with a very generous 10-day battery which is a little dependent on usage.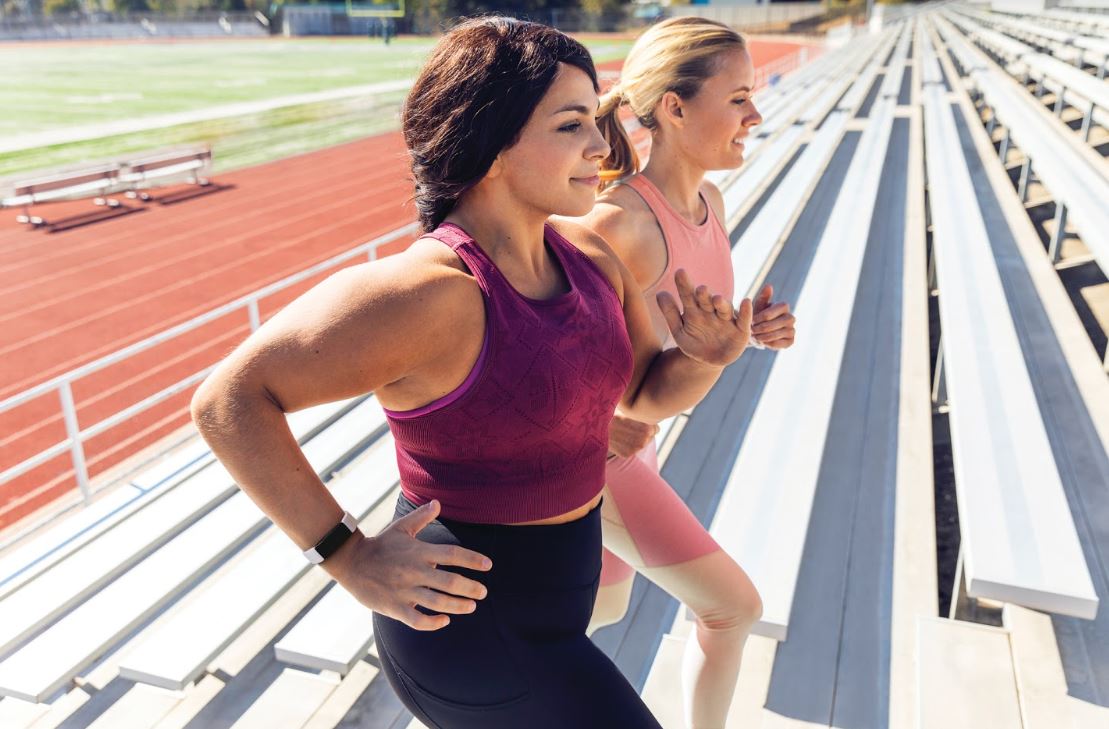 The Fitbit Inspire 2 is also one of their smallest products, however is boasts a clear and bright backlit OLED touchscreen display, including the ability to change bands. The only caveat is that you do need a smartphone, either Android or Apple to get the most out of the Inspire 2 because the Fitbit app gives you a detailed breakdown of your sleep patterns, 24×7 heart rate logs and of course your physical activity.
However the app adds a whole wealth of additional information such as menstrual health tracking, food logs and access to Fibit Premium that is like your own personal health and well-being trainer for guided programs, advanced insights and new workouts, including videos. The Inspire 2 comes with a 1-year Fitbit Premium trial that is great value for money, considering the scope of this feature and what it gives you the user.
Gallery
.
.

Well packed from Fitbit, the Inspire 2 comes with everything you need to start your new (or existing) fitness journey that includes two watch bands (small and large) plus a charger. In order to link the Inspire 2 with your smartphone, you do need to download the Fitbit app that takes you through a wizard which connects it to your device.
This also includes checking for new updates, tweaking the inspire with its notifications (e.g. calls, apps, messages), changing clock faces and accessing your health and fitness statistics.
If you already own a Fitbit device, you just need to remove your existing product and then go through the wizard to link the new device. It's quite a flawless process and the wizard does a great job at taking you through the process, including providing a tutorial on how to use the device.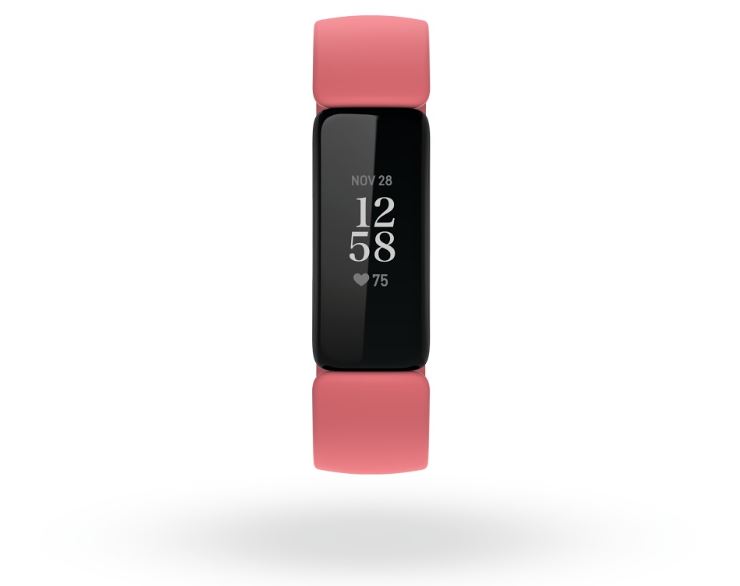 Navigating the device is very easy thanks to the touch screen and more importantly, you can see the screen in a variety of different lights, even on a very bright day. It is there, where you can see the date/time, check your current heart rate and other interesting elements like caller ID or a text message.
There's also a wealth of workouts you can pick but what I enjoyed about the new Inspire was its Active Zone Minutes (AZM) that works out your current fitness level by using your age and resting heart rate. Best of all, this score improves with your overall fitness level.
The menu of the fitness tracker which is accessed by swiping down, includes the following areas;
Notifications
Exercise (20+ exercise modes such as running, cycling, weights)
Relax
Timer
Alarms
Settings
If you swipe up it gives you access to your health and fitness monitors such as AZM, heart rate or calories burned.
As mentioned, the Fitbit Inspire 2 comes with a 10-day battery life and when the device is completely flat, it takes around 2-hours to fully charge. For the most part and while exercising, including using most of its feature, the Inspire lasted just over 9 days for us.
Although it doesn't have a GPS, it can tap into your phones GPS to give you more detailed statistics of your exercising thanks to its workout intensity map which breaks down your heart rate into different areas. l mental well-being.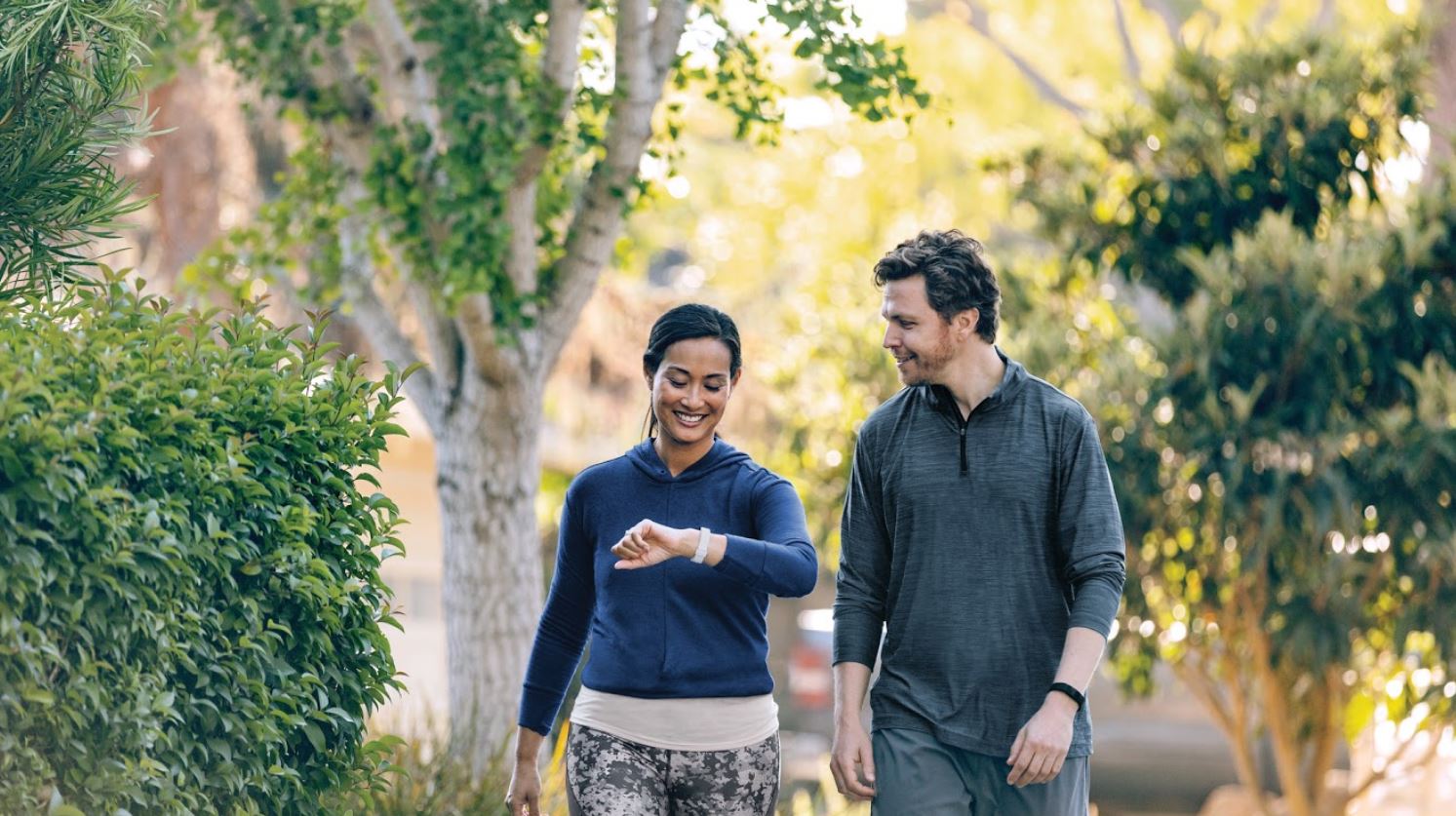 Adding to your fitness is your cardio fitness score (VO2 Max) that is how much oxygen you use during workouts and again is another tool to help improve your fitness.
When it comes to sleep, wow, the Inspire 2 monitors and then gives you a considerable amount of information of not only how well you slept during the night, including breaking it down to light, deep and REM sleep but the Fitbit Premium element goes even deeper and offers strategies on good sleep hygiene for the user which is personalised.
With all this health goodness and if you're still feeling stress, the guided breathing sessions have been designed to help get you back in control and when added with the online mindfulness programs, this smart fitness tracker is also about positive mental health.
.
Final Thoughts?
The Fitbit Inspire 2 is a significant improvement over its predecessor that boasts this companies longest battery life to date. Further to this, it is not a smartwatch but rather a smart activity tracker and unlike smartwatches that try to be "fit", this product excels in this area and doesn't try to be clever at doing everything.
So if you're looking for a product to monitor your health (both mental and physical) and your overall fitness, the Fitbit Inspire 2 is a great motivational and monitoring device that does this really well.
Furthermore, the Fitbit app still happens to be one of the best smart apps around and when you get 1-year trial to Fitbit Premium, the Inspire 2 is excellent value for money.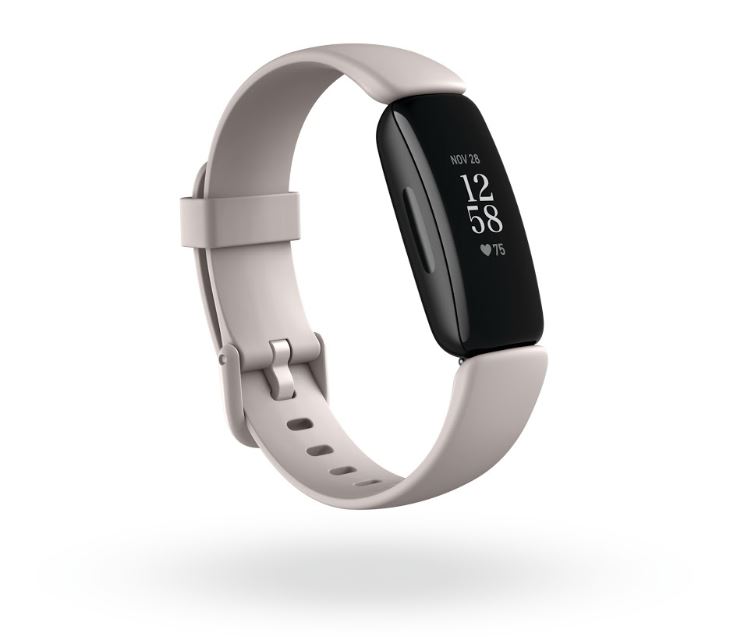 Key Features
24/7 Heart Rate
24/7 heart rate helps you maximise your exercise sessions, see heart rate zones, track sleep stages and better estimate calorie burn.
Resting Heart Rate
Wear Fitbit Inspire 2 all day and night to record your resting heart rate and track your heart rate trends over time.
Guided Breathing Sessions
Find moments of calm throughout your day with personalised guided breathing sessions on Inspire 2 and Premium mindfulness sessions in the Fitbit app.
Menstrual Health Tracking
Understand your body on a deeper level by using your tracker with the Fitbit app to follow your cycle, record symptoms and more.
Food Logging
Make the most of the Fitbit app by logging your meals and comparing calories eaten to calories burned as you go for your goals.
Active Zone Minutes
Earn Active Zone Minutes whenever you reach your target heart rate zones, and track if you're getting the recommended 150 minutes of heart-pumping activity each week.
All-Day Activity
Every part of your day impacts your goals, so Fitbit Inspire 2 tracks all-day steps, distance and calories burned.
Heart Rate Zones
Inspire 2 personalises your heart rate zones based on your age and resting heart rate to show whether you're in fat burn, cardio or peak zone.
Cardio Fitness Level
Check your Cardio Fitness Score in the Fitbit app to see how fit you are, and get tips on how to improve it.
Swim Proof + Swim Tracking
Inspire 2 is swim proof, so you can wear it in the shower, pool and beyond. Plus, it automatically tracks how long you've been swimming.
* Water resistant to 50m.
Real-Time Pace & Distance
Connect Inspire 2 to your phone's GPS to see real-time pace and distance on your wrist during walks, jogs, hikes and bike rides.
20+ Exercise Modes + Smarttrack
Pick quick, all-levels workouts in Premium, then choose from 20+ exercise modes to get your real-time stats—or let SmartTrack automatically recognise the exercise for you.
All-Day Calorie Burn
Staying on track is easier when you see how many calories you've burned on Inspire 2 and start guided nutrition programs on Premium.
Reminders to Move
Get friendly reminders that encourage you to stretch your legs and take 250 steps every hour—and get recognition when you hit that 250!
Sleep Stages
See how much light, deep and REM sleep you get, and get tips in the app that can help improve sleep quality.
Sleep Score
Quickly see how well you slept & spot trends with a Sleep Score—and view a detailed breakdown in Premium so you can start making changes.
Silent Alarms
Make mornings more peaceful. Set a silent alarm in the Fitbit app and Inspire 2 will wake you up with a quiet vibration on your wrist.
Sleep Mode
Before you turn in for the night, turn on sleep mode to disable screen wake and notifications so light and vibrations from your tracker don't interrupt your sleep.
Up To 10 Days of Battery
With a battery life up to 10 days, Fitbit Inspire 2 keeps the inspiration coming day and night without having to stop for a charge.
*Varies with use and other factors.
Google Fast Pair
Setup is quick and easy when you pair Fitbit Inspire 2 to your Android device with Google Fast Pair.
Do Not Disturb Mode
Use do not disturb mode when you want to mute call, text, calendar and app notifications during the day.
Notifications
Stay connected with call, text and smartphone app notifications, calendar alerts and convenient apps like weather and timer. Available when phone is nearby.
Timer & Stopwatch
Get instant access to tools that make your life easier—like a timer for when you cook healthy meals & a stopwatch for tracking sets at the gym.
Streamlined Design
With a slim form factor, backlit OLED display and touchscreen, Inspire 2 is sleek, streamlined and comfortable all day and night.
Clock Faces
Customise Inspire 2 when you choose your favourite clock face options—there's something for every occasion and style.
Fitbit App
Inspire 2 automatically syncs to most popular phones and tablets to show your stats, trends and all your progress in the Fitbit app.