Hardware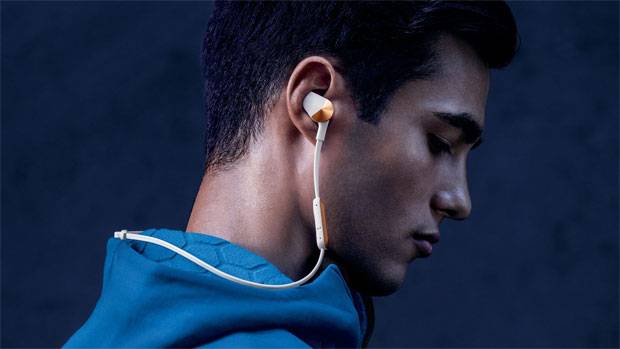 Published on December 20th, 2017 | by James Wright
Fitbit Flyer Review
Summary: The Fitbit Flyer is true music to the ears!
The Fitbit Flyer are wireless fitness headphones that although are an accompanying product to the Fitbit Ionic thanks to its 2.5GB storage for music, it can be used with any Bluetooth device. It's also Fitbit's first wireless headphones and it comes with a recommended retail price of $199.95UD (December 2017) which have been designed specifically for workouts that comes with a hydrophobic Nano-coating to give it an element of water resistance and more importantly making it sweat proof. The Fitbit Flyer also comes in different colour schemes to help suit the product to the individual.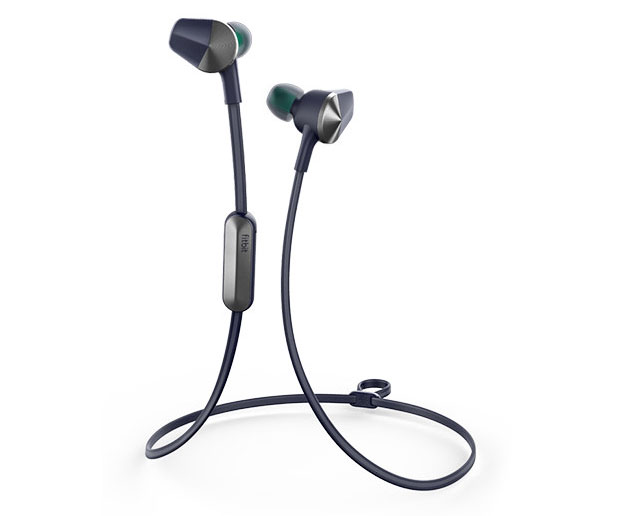 Well packed from Fitbit, this company ensures that the user has everything they need in using their wireless fitness headphones that includes a charging cable, instructions, warranty, swappable accessories, carrying pouch and the product itself, the Flyer. Out of the box, the Fitbit Flyer is aesthetically pleasing to the eye and definitely channels that 'sporty' appearance with a cable connecting the two earbuds. As everyone has different ears, Fitbit include three different ear tips (small, medium and large) plus wings and fins to ensure a secure and comfortable fit.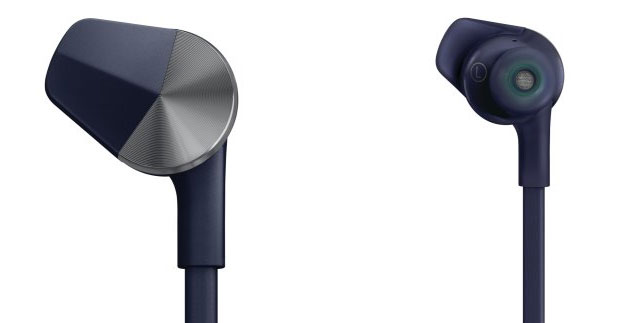 As it's a Bluetooth 4.2 device, it does allow the user to take phone calls thanks to the dual microphone which does reduce some of the background noise and the battery life is up to 6-hours plus it boasts a quick-charge option to give you an additional one hour from a mere 15-minute charge. You can check the charge directly from the Ionic, or the LED will change colour from white to flashing red for low plus a voice notification by quickly pressing the power button.
The Fitbit Flyer also has a three button control box (play, pause and skip tracks) to navigate the unit which is incorporated into the cable itself. The power button is located on the top of the right ear bud and once you use the controls a few time, navigating these headphones becomes second nature. Another cool feature is that you can even access Google Assistant and Siri by holding down the middle button.
Linking the product to your Fitbit Ionic is very easy and you simply go to settings on this smart watch and then search for the headphones when you have turned them on. Once paired, you're ready to go! In terms of everyday use, the Fitbit Flyer are quite comfortable and snugly fit inside your ear without them being annoying which is what you want. For sports, especially running they were perfect and I had no issues with them falling out, even when I was working out at the gym doing different exercises. Running was also flawless and the cables (thankfully) didn't cause any feedback when I was moving.
Of course it's all about audio and drum roll please… the sound quality for such a small pair of headphones is quite impressive which produces some crisp audio with a good range of levels and even some bass when needed. Even at the higher levels, there was only a minimal amount of distortion, depending on your musical genre but most people wouldn't pump up the volume this loud and it even comes with a Power Boost to amplify the bass and EQ which is activated by holding down the volume up and down buttons.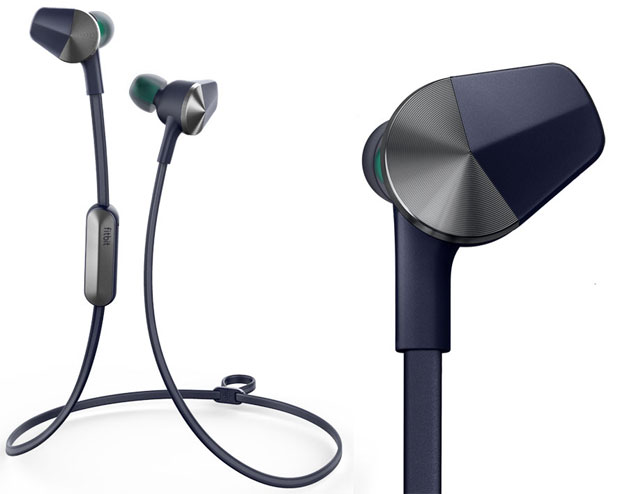 Final Thoughts?
In conclusion, I found the Fitbit Flyer are a decent pair or wireless headphones that could easily be paired with my Fitbit Ionic and my Samsung Galaxy S8 although there was some competing going on here. Nonetheless, they are comfortable to wear with a good design in terms of controls, weight and its incorporation of sweat proof technology.
Definitely one for the "Fitbiter"!
Review Photos