Apps & Tech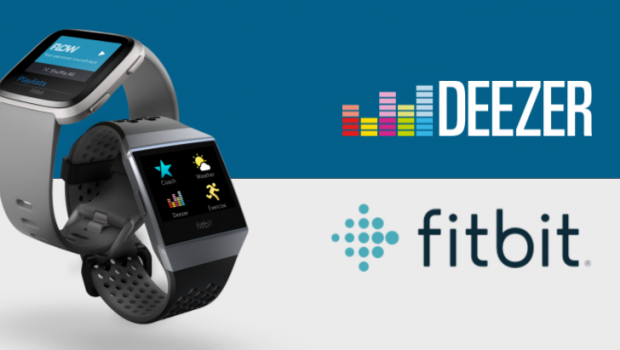 Published on July 8th, 2018 | by James Wright
Fitbit Deezer Review
Summary: Fitbit Deezer is a merge made in music heaven and a must for Ionic and Versa lovers!
I have a new audio love and it's the Deezer app for my Fitbit Ionic which also works with the new Fitbit Versa. For the uninitiated, Deezer is an online music streaming service and can be used on a variety of devices from computers to smartphones and now the Fibit Ionic and Versa. Welcome to music fitness lovers!
However where this service differs from some of its competitors is the amount of content it boasts which is over 53 million songs (yes you heard correctly) and more importantly, the integration between Fitbit and the Deezer app is quite flawless, particularly the ability to easily upload music from this streaming service directly onto your smart activity tracker… e.g. offline storage.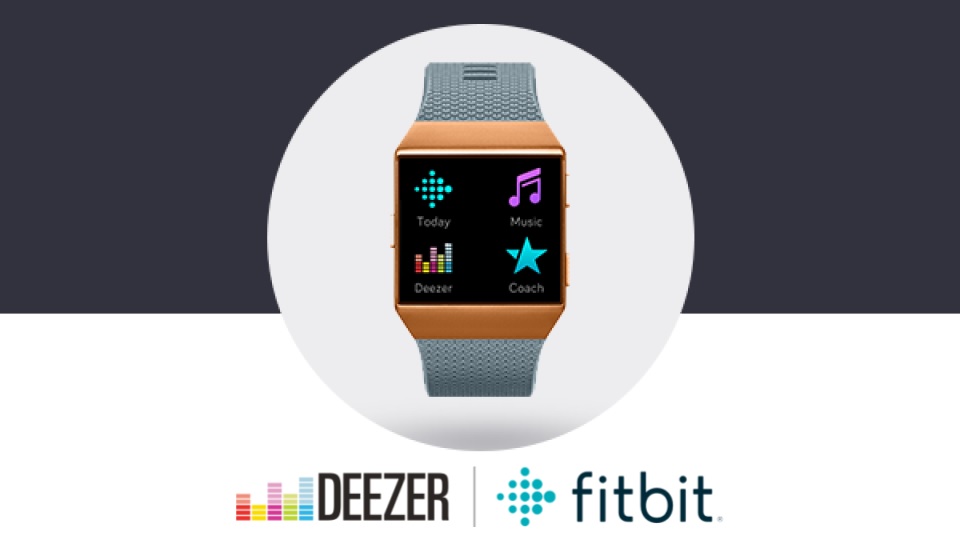 More importantly, this process is far more simpler than directly copying your own MP3 files to the Ionic or Versa. So once you have uploaded your songs or playlists onto your Fitbit devices, you can then use your Wireless Fitness Headphones and listen to a whole wealth of audio content without the need for your smartphone… it's true wireless music freedom.
Although a free service exists of Deezer, this will not work with Fitbit as it does not support an offline mode. The premium+ subscription starts from 11.99 per month which does offer the offline mode which is required for the Fitbit Ionic and Versa. All in all, it's quite an affordable service, especially if you love your music.
Connecting your Fitbit Ionic or Versa to the Deezer service is a very easy process and the first step is to create an account with this audio streaming service. The next step is to run the Deezer app from your Fitbit product which will then direct you www.fitbit.com/deezer on a browser and it will prompt you to enter the activation code that is displayed your Ionic or Versa.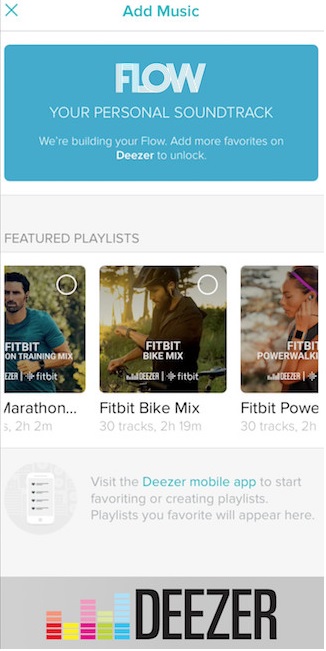 Once this process is done, you can then link your Deezer service to your Fitbit device. Although Fitbit have some motivation playlists that you can access (e.g. the flow), Deezer offers an insane amount of music that is available for you and more importantly, Fitbit offer a trial to check out this streaming service.
The best way to arrange your music to copy onto your Fitbit device is through a smartphone or PC. This allow you to search for music and create your own playlists. The next step is to run the Fitbit app from your smartphone, enter your Ionic or Versa area and select settings for the Deezer app and click add music.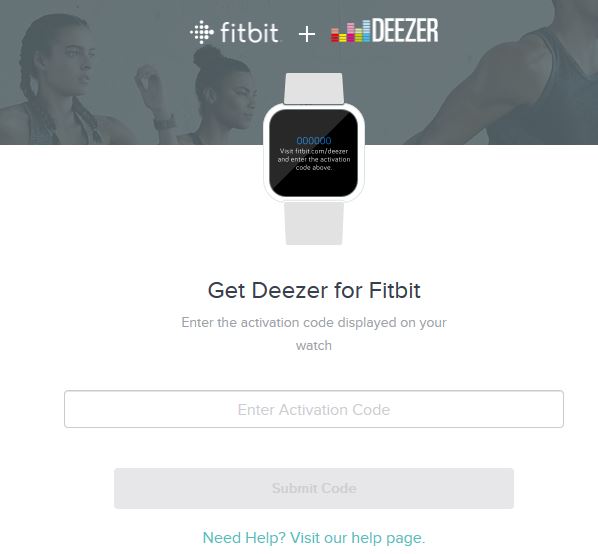 The app will support both Bluetooth and Wi-Fi connections to transfer your music and be warned that Bluetooth is quite slow. We had a few hiccups in the Fitbit app not recognising our Wi-Fi connection at times but for the most part it was smooth sailing.
The only other issue with the Deezer app on the Ionic or Versa is that you cannot select an exercise and listen to the music at the same time. Even though these devices detect if you're doing sport, you cannot monitor one particular workout which is a shame. However with over 53 million songs… it's almost a moot point for us.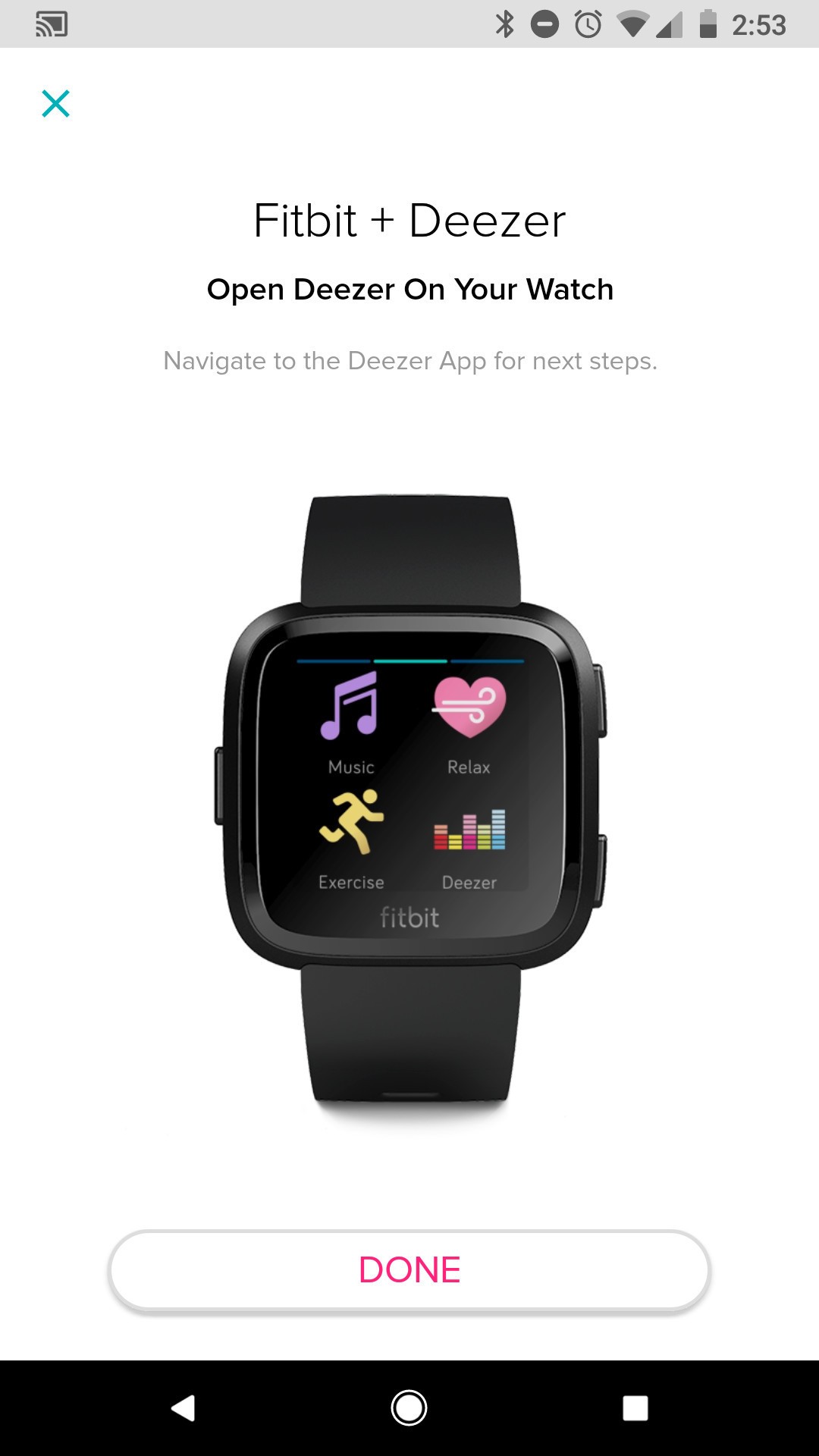 Final Thoughts?
Deezer for the Fitbit Ionic and Versa rocks!
Not only does it give you access to an endless list of music but it's relatively easy to use and you don't need a smartphone while doing your workouts and that my friends is where the Deezer app and service shines on the Fitbit Ionic and Versa!
Wow!