Hardware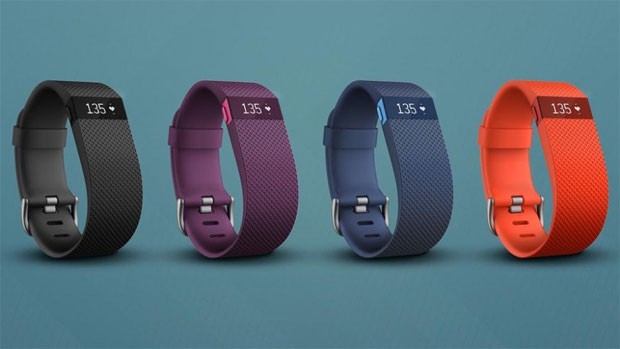 Published on November 29th, 2015 | by Admin
Fitbit Charge HR Review
Summary: The FitBit Charge HR is like having your own personal Virtual Trainer!
With Christmas just around the corner, Impulse Gamer was given the opportunity to check out the Fitbit Charge HR which is dubbed a Heart Rate & Activity Wristband that is a great way to not only get fit but also stay fit. However this device is more than just a pedometer as it also monitors your heart rate (continuously), sleep, physical activity and even run statistics plus it boasts a Caller ID.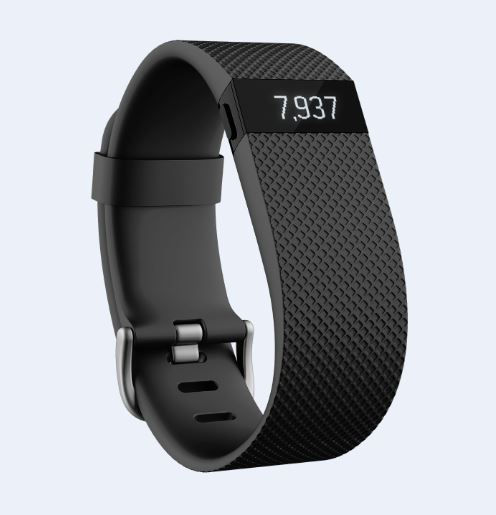 The Fitbit Charge HR even comes in three sizes that include small, large and extra large with the later only available online. For those fashion conscious people, the Charge HR is available in five colours that include black, plum, blue, orange and white.
Features
Continuous, automatic, wrist-based heart rate
Displays daily stats, time of day and Caller ID
Records run stats, routes, splits and workouts
Monitors sleep and wakes you with a silent alarm
Rechargeable battery lasts up to 5 days
Includes tracker, charging cable and wireless sync dongle
You may also be thinking that my Smartphone or Smartwatch can do these features, however unlike the Fitbit Charge HR, this device lasts up to 5 days and is so lightweight that you quickly forget that you're wearing it.
Another useful feature is that the Fitbit Charge HR also becomes part of your life which assists in monitoring your physical workouts, whether walking or performing something strenuous like running up steps and even improving your sleep by recording the hours you've slept and how many times you may have awakened plus a silent vibrating alarm to gently arouse you from your sleep.
Furthermore, the screen on the Charge HR is quite clear and automatically powers off to save battery and can even be seen in bright light.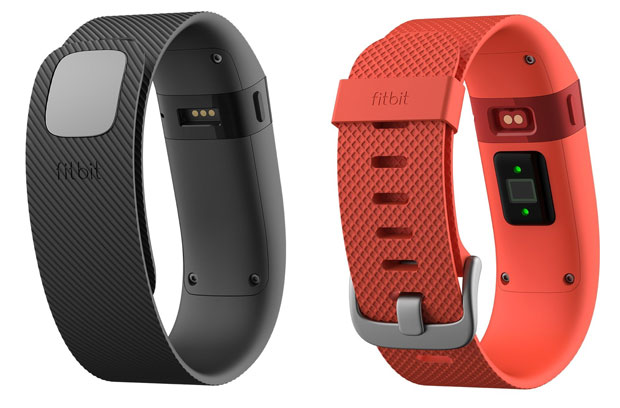 Setting up the Fitbit Charge HR is a flawless experience for owners of smartphones because you simply download the app for your device and then follow the prompts to sync it. For testing purposes we tried the Fitbit Charge HR on an iPhone 5s but the wristband is compatible with most Android and Apple Products.
So once you follow the prompts for the Charge HR, you are required to enter a four digit code on your phone to sync it which is only done once. Another thing that you need to do is create a Fitbit account which basically records all your statistics and gives you certain challenges to complete, including rewards. Those competitive people will also love this feature because it does make you train harder, especially when other people are involved.
The design of the Fitbit Charge HR is quite simplistic which comes with a comfortable and breathable textured band plus a small LED built into it. On the left side of the Charge HR is a button which allows you access the menu or by tapping the screen, it does the same thing. By accessing the menu, you quickly get access to your current steps, heart rate, kilometres, calories and number of stairs climbed.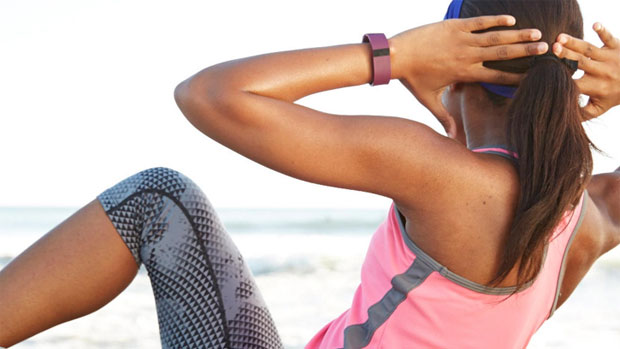 To charge the device, you simply connect the charging cable to the back and then attach it to the wireless dongle which is basically a USB connection. The heart rate monitor is on the back of the wristband and uses PurePulse which looks like a green light that as mentioned, provides continuous monitoring by detecting your blood volume and capillary size.
The Charge HR is water resistant to 1 ATM or 10 metres and although it can be submerged, Fitbit do not recommend that you swim with the device as this is not what it was designed for. In terms of measuring your steps and how many stairs you may have climbed, the Charge HR has a MEM 3-axist accelerometer that measures all your activities and for every 10 feet or 3 metres that you walk up, this is measured as one flight of steps. It even works as a watch as well.
Syncing between the Charge HR to your smartphone is very quick and when you run the app, you have full access to not just your previous statistics but also your current statistics. The app on the iOS is very easy to use which comes with valuable information like graphs, statistics and even the ability to record the food you have eaten in order to improve your health and overall workouts. The Charge HR is even compatible with the Aria Wi-Fi scale which will automatically update your details on your Fitbit account.
Another feature that I found very valuable was the continuous heart rate monitor that allowed me to see what caused my heart rate to rise besides exercising. I found that certain times in the day, my heart rate would rise due to stress. As a result, this made me more aware of my surroundings and what was causing the stress and by acknowledging this, I could then minimise the stress in order to lead a healthier life. It's a challenge but quite achievable!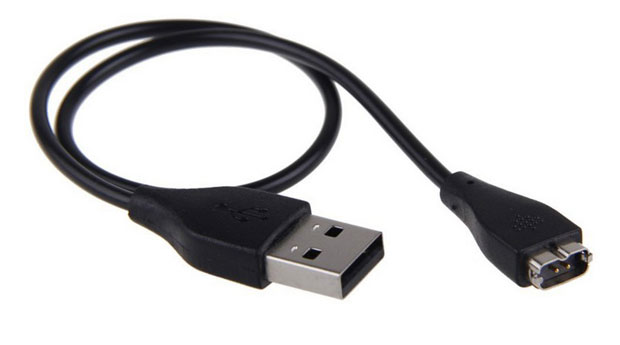 The app even pushes you to train harder by encouraging you to meet your healthy number of steps for the day which is 10,000 but the more and the merrier. Add in challenges and the Charge HR is like having your very own virtual personal trainer.
When it comes to calories burnt, the Fitbit uses an algorithm that when linked to your heart rate monitor and other functions of the device gives the user a good all-round picture of how much you may be burning.
Unlike other devices that don't measure your heart beat, the Charge HR gives you a better indication of your workout because you may be on a rower or on a bike at the gym which traditional pedometers can't measure. This is also all captured by the Charge HR and can be accessed via the app or online through the Fitbit website.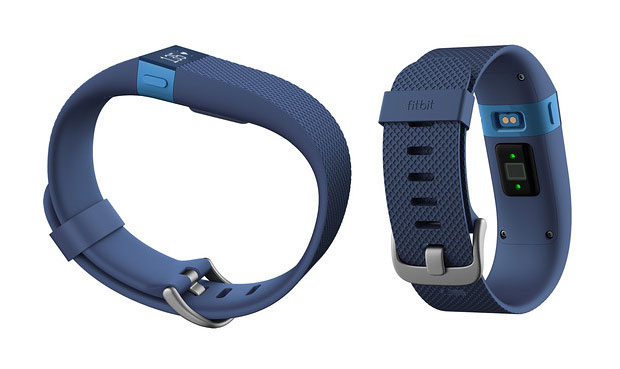 Final Thoughts?
The Fitbit Charge HR is basically an all in one device that successfully links to your smartphone and records valuable data about not just your physical activities but how to get healthier in general by improving your sleep and giving you challenges to achieve. I also love the fact that it has a Caller ID which displays the person who is calling you or a MobileRun option which displays how far you've run, what your pace was and the distance thanks to the GPS of your phone.
Installation is almost non-existent and the most difficult aspect of the Charge HR (which is not at all challenging) is creating a Fitbit account to record your statistics. So if you're interested in this amazing fitness and lifestyle product, the recommended retail is $229.95AUD (November 2015) and is available at https://www.fitbit.com/au/store or at all good retailers.
Recommended!