Hardware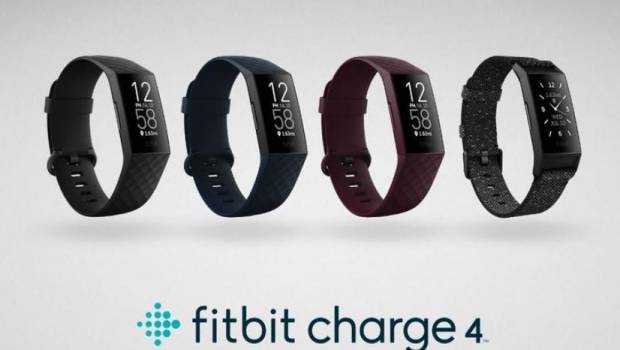 Published on June 19th, 2020 | by Adrian Gunning
Fitbit Charge 4 Review
Summary: Fitbit Charge 4 introduces GPS and advanced sleep tracking to this popular smart activity tracker
Given that this is the fourth iteration of this popular smart fitness tracker, it's obvious that Fitbit are doing something right and the [Fitbit] Charge 4 is no exception. Like previous models, the Fitbit Charge 4 still integrates well with smartphones that includes notifications, apps and of course, excellent activity tracking, including monitoring your heart-rate and sleep cycles. Like previous models, bands are interchangeable and there's a plethora available to suit your very own personal style as are the clock faces on the Fitbit Charge 4.
However one notable new feature of the Fitbit Charge 4 is the inclusion of GPS that takes your workouts to a new level of tracking (e.g. running, bike riding, surfing), especially with the working intensity map that breaks down your heart rate zones while exercising. As we're working from home more and we're more inactive, Fitbit have some great options on the Charge 4 to help increase fitness, reduce stress (meditation and mindfulness), including reminders to get you moving throughout the day plus healthy competitions with friends and family with medals for goals achieved.
As mentioned, the Charge 4 monitors a plethora of different workouts and Fitbit have included a handy new feature to help with your overall fitness and health called Active Zone Minutes (AZM) which is a minimum of 150 minutes per week. AZM calculates your age and resting heart rate that then tailors how hard you should be training and the more fit you are, the higher this becomes. Think of it as your virtual personal trainer. I also like that after training, it will give you a summary of how well you performed, including the number of Active Zone Minutes plus your average and maximum heart rate during that session.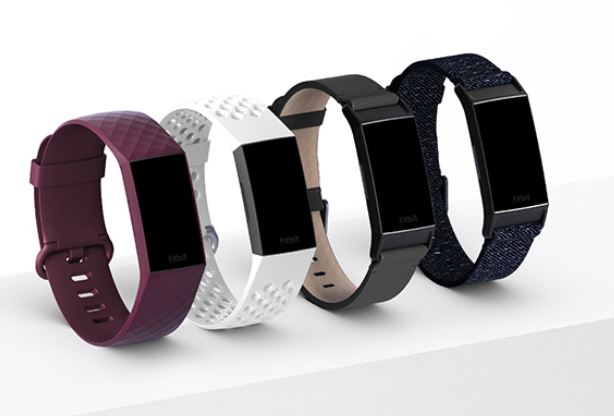 Furthermore, it's cool that the Fitbit Charge 4 has Fitbit Pay that allows you to tap and go which is ideal on COVID-19 Earth and for your workouts or general enjoyment, you can even control music from the device thanks to Spotify. Also to take your training to a new level, Fitbit also offer a premium package (at a cost) with more personalised training options, including dieting, sleep advice and new health and fitness content. The new Fitbit Charge 4 even has a dedicated section for women that monitors their menstrual cycles.
While reminiscent of previous Charge designs, there are some subtle changes to the cosmetics of this smart fitness tracker but still looks like it is part of this smart activity tracker family. Additionally, it has a physical button, a monochrome OLED touchscreen and the design of the Charge 4 is waterproof up to5 ATM which means swimming or showers is totally fine. It's also quite lightweight at just 26 grams and comes with a variety of sensors that include an acceleration sensor, altitude sensor, optical heart rate sensor infrared sensor plus NFC (Near Field Communication) which is used for Fitbit Pay that is touch free payments. You do need to contact your bank if you want to use Fitbit Pay who help link your card to the device and also setup the PIN.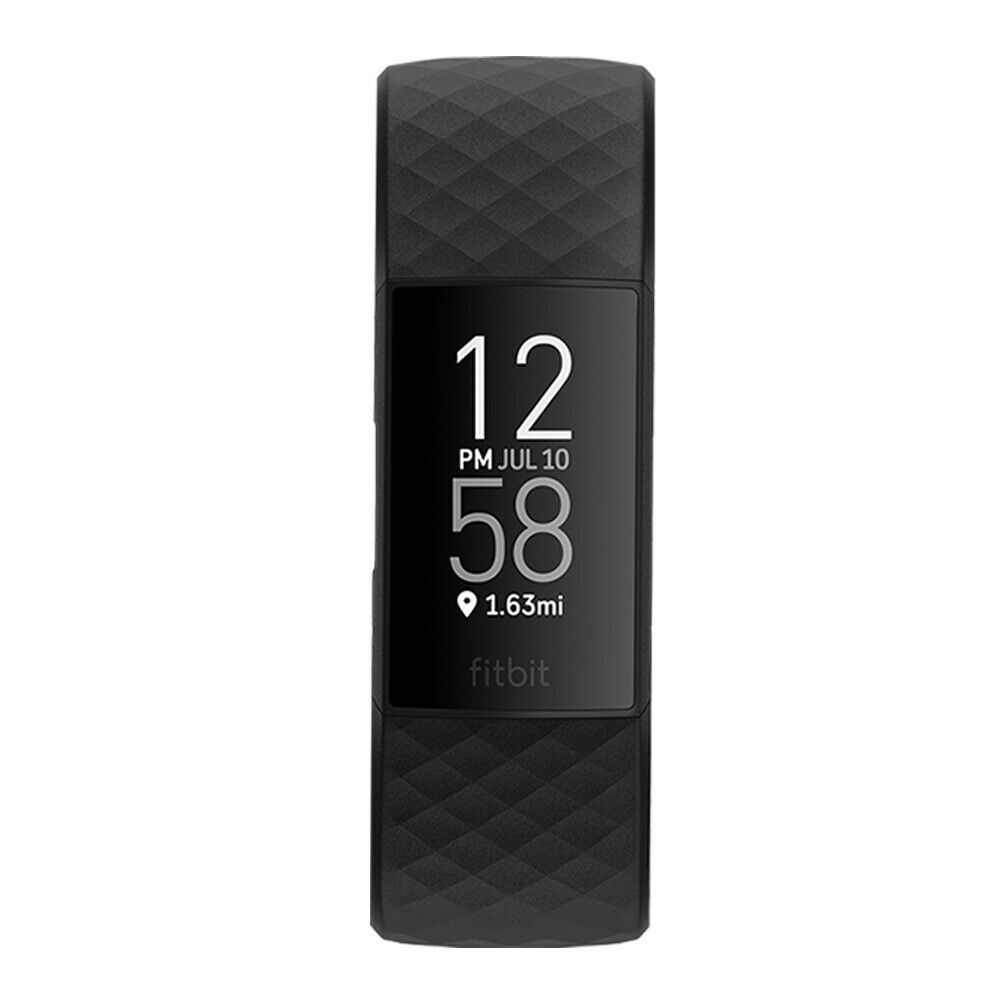 Box Contents
Fitbit Charge 4
USB charger
Quick Start Manual
2 Watch Bands
Installation of the Fitbit Charge 4 is a relatively easy process which requires you to download the Fitbit app from either the Apple or Android store and then pair the device to your phone. This process also checks for the latest firmware for your Charge 4 and once completed, you're ready to start your advanced fitness tracker journey. I must admit that the Charge 4 feels quite sturdy and well-built and still can't get over how lightweight this smart activity tracker. The battery with basic use will last up to seven days, however if you use the GPS a lot, it will drain the battery quite fast but for short 30 minute runs here and there, you should have no issues with the battery plus the screen automatically turns off to help preserve the battery. To wake, simply move your wrist or tap the screen. In terms of GPS and with continuous use, the battery will last up to 5-hours according to Fitbit.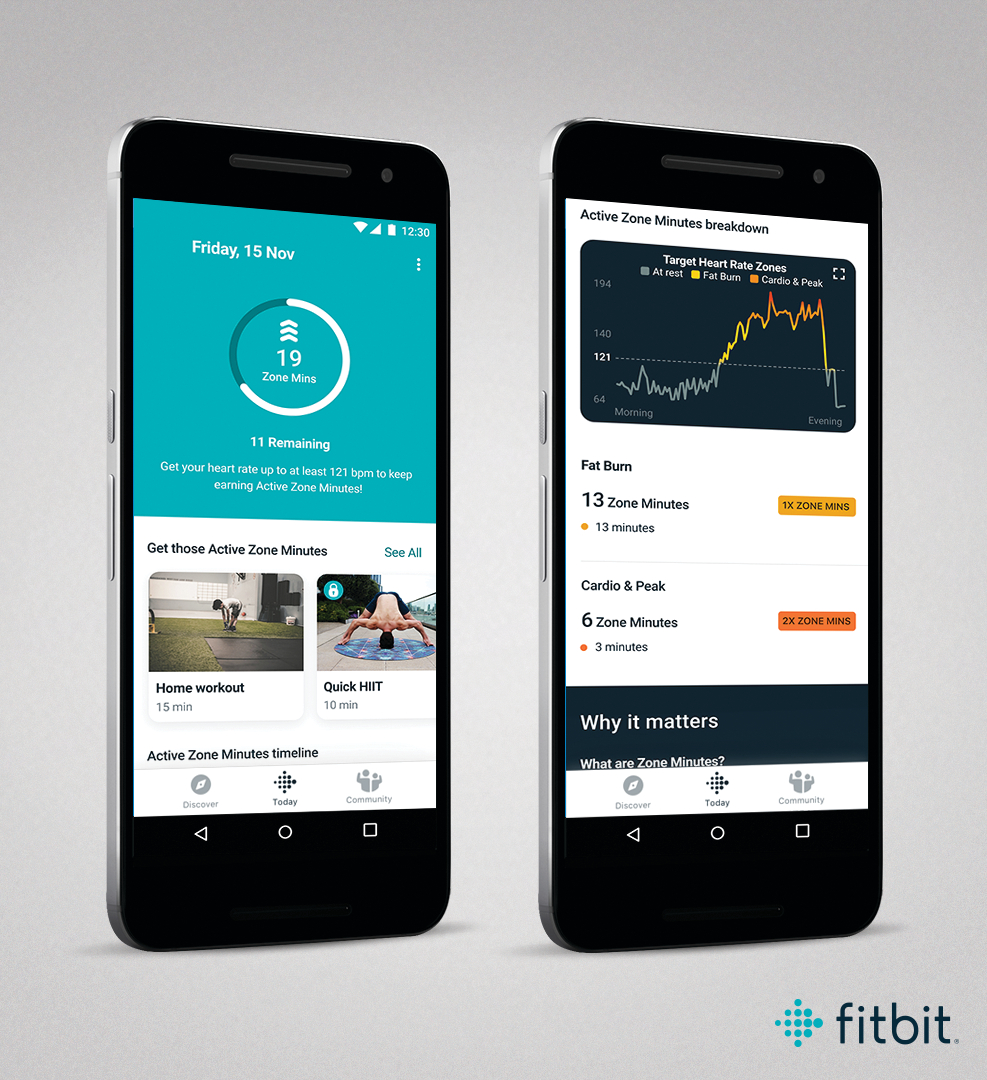 The OLED monochrome touch screen is quite clear and even in full sunlight, you can still see the information on the screen. While you can access a variety of features from the watch itself via the menus, the app allows you to go deeper such as examining your sleep patterns, changing clock faces, installing additional apps on the Charge 4 and see a history of your training, including how well or poorly you slept. The interface on the Charge 4 is very easy to use and while Spartan at best, it works well on this smaller screen. By swiping up, it shows you your activity from the day (e.g. steps, calories burned) and by swiping left, it allows you to access the apps, including exercises, Spotify, settings and the all important weather. In relation to Spotify, the music controls include play, shuffle, and skip to help you browse through your music.
On the device itself, it will include the basic exercises that include run, bike, swim, walk, treadmill and outdoor workout, however you can customise this to add additional workouts. This is done by accessing the app on your phone and selecting another workout that you want on the Charge 4 such as kickboxing, Pilates or even tennis. Also, the sleep monitoring aspect of the Charge 4 is great as it breaks down your sleep into light, deep and REM plus giving you a sleep score the next day. You can also see the graphs on your phone which gives you a great insight into your sleep quality with the target score being 90. The app even displays your Estimated Oxygen Variation that may highlight problems with your breathing while you sleep. Supporting your sleep is a silent alarm, including smart wake that tries to wake you when you're in light sleep.
Final thoughts?
The Fitbit Charge 4 is indeed a very clever device that offers some great functionality, especially around exercise  tracking plus monitoring your sleep and heart rate. While the apps are limited on it, it is not a smart watch but rather a smart activity tracker. Nonetheless, the ability to see text messages or cancel calls is a very useful feature as is controlling your music via Spotify. The inclusion of GPS is ideal for runners and overall, it the Fitbit Charge 4 is a well-designed product with some very useful functionality, opposed to gimmicky apps.
Recommended!
For more information, please visit https://www.fitbit.com/au/charge4