Hardware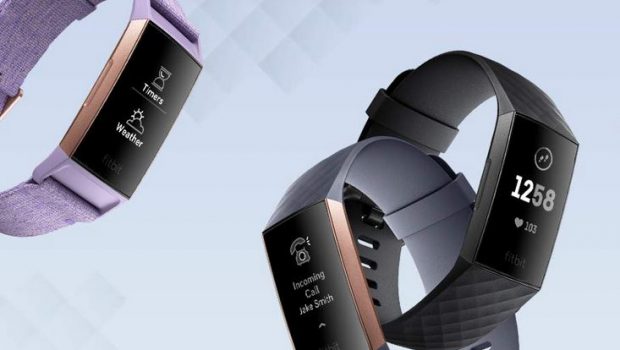 Published on November 28th, 2018 | by James Wright
Fitbit Charge 3 Review
Summary: The Fitbit Charge 3 is a considerable improvement over its predecessor and offers people wanting to maintain and improve their a health a great way of tracking their physical activities.
Welcome to the new Charge 3 that's been revitalised by Fitbit to provide the latest health and fitness features from this company for the fitness conscious individual and if you're a swimmer, you've also come to the right place courtesy of its water resistant design of up to 50 metres. Apart from monitoring your fitness, this touchscreen boasts an impressive 7-day battery, a clearer and brighter screen and it incorporates anew sleep monitoring features to help with your overall health. So it's definitely the evolutionary successor of the Charge 2 and the new Fitbit Charge 3 retails for $229.95 and is available online or at all good stores such as JB Hi-Fi or Harvey Norman for example.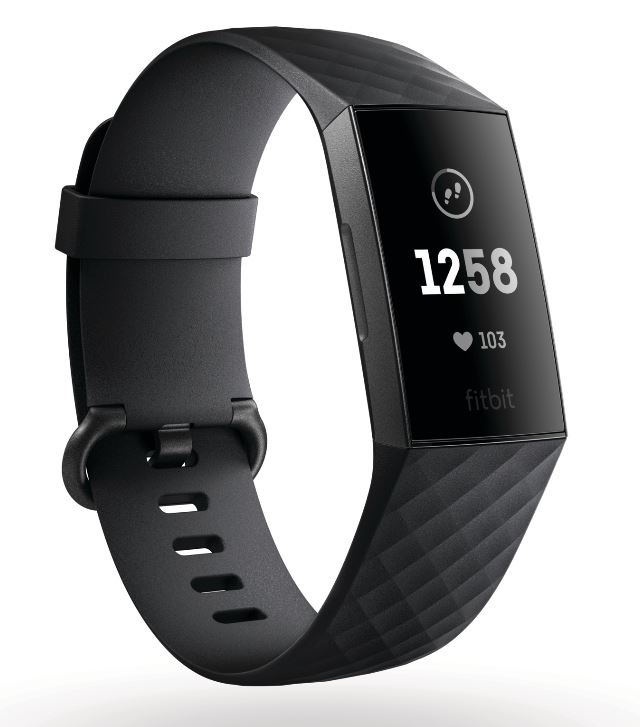 Another highlight of the Charge 3 is its new sleep tracker that incorporates a SpO2 sensor that along with the PurePulse heart rate tracker, it can alert you of health issues such as sleep apnoea or asthma as it records this information. The sleep statistics are also split into light, deep and REM cycles and how long you have been sleeping for which can be quite insightful for some people. Women will also be pleased that the Charge 3 supports Fitbit's new female health tracking feature that allows them to monitor their menstrual cycle and for those looking to start a family, even ovulation.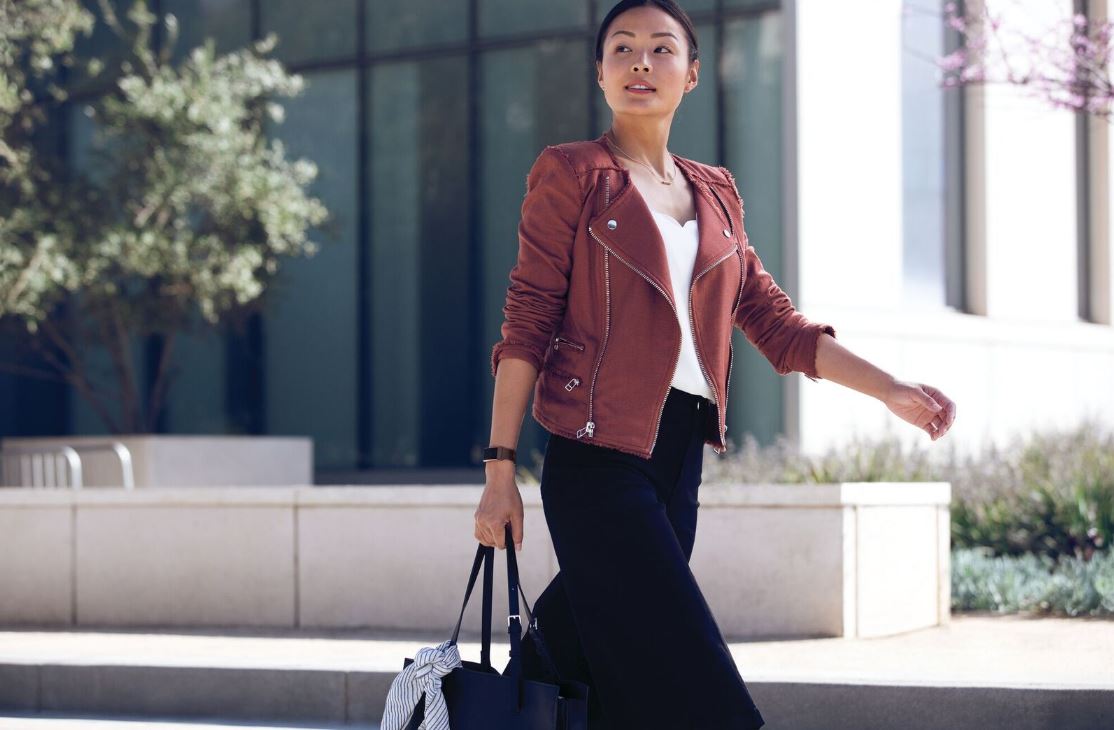 Well-packed from Fitbit, the first thing that you notice about the Charge 3 is its professional and sturdy design. It's also a very lightweight smart fitness activity tracker and the body of the Charge 3 is made from aerospace grade aluminum with Corning Gorilla Glass 3 display. Compared to the previous models, the Charge 3 has a larger and brighter screen with increased resolution which makes it easier to see, especially in a bright day. The screen is also no longer just black or white but now offers shades of grey for improved graphics. So although the Charge 3 comes with a standard watch band, additional bands can be purchased through Fitbit or online if you're looking for something a bit funkier. Charging is done through the proprietary USB dock and to fully charge the product (if completely flat) takes a few hours.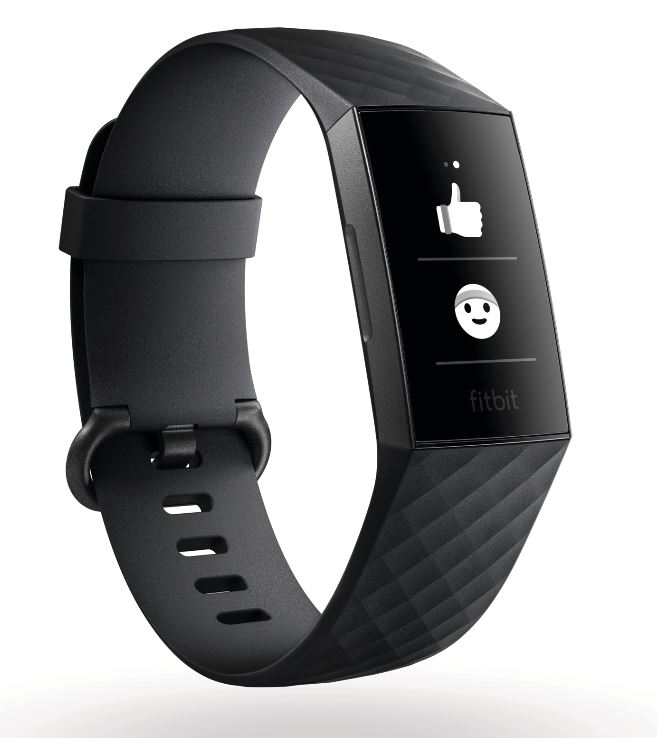 While no innate GPS functionality, the Charge 3 can use this feature from your smartphone which his great for runners and you can monitor other activities such as weight training and even bike riding with over 15 activities. Like other Fitbit products, the menu system on the Charge 3 is very easy to navigate and you can see your statistics at a glance or for a more detailed view, this is done through the Fitbit app on your smart phone. Swimmers will be impressed that the Charge 3 monitors swimming in real-time so between laps you can see how you are performing courtesy of the SmartTrack feature which adds useful information like laps, distance and pace. Given that the watch will automatically detect exercises provided you have engaged in that activity for 10 or more minutes.
Installation of the Charge 3 is a very easy process and once you have downloaded the Fitbit app for your device, you simply choose the Charge 3 and then follow the installation wizard. This will pair the Charge 3 with your smartphone so all information from this device is relayed back to the app in order for you to monitor your health and fitness. I also like how the Charge 3 celebrates your achievements with little animations and it even prompts you to move in order to ensure you have taken the correct number of steps for that hour.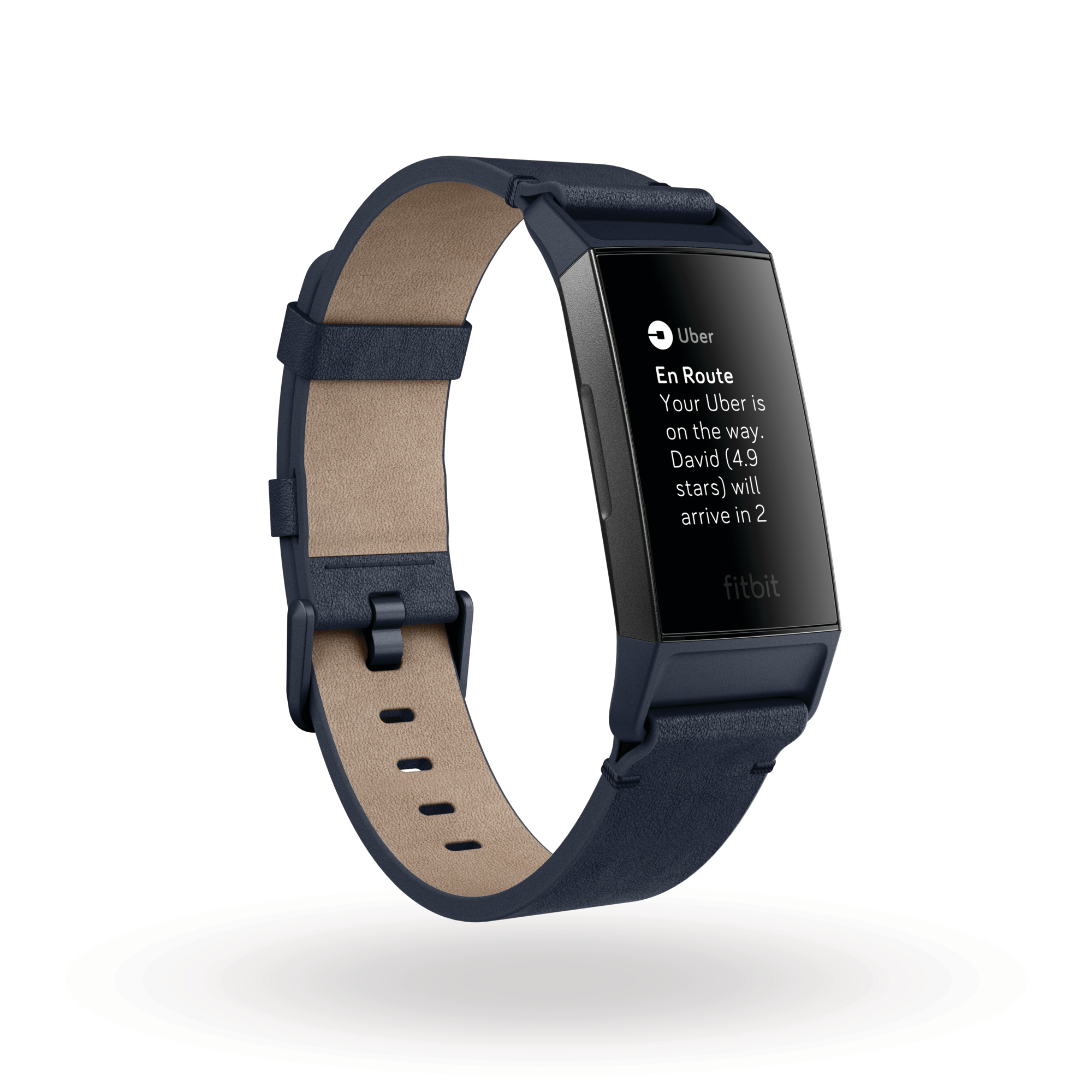 Controlling the Charge 3 is generally done through the touch screen as you tap and swipe. For example, to access notifications, you simply swipe down or swipe left to access the apps. There also a physical button on the Charge 3 that is used for returning to the previous screen or turning the screen on and off. Like other fitness smartwatches, the Charge 3 will monitor and display information like calories burned, stairs climb and your current heart rate. Speaking of the heart rate tracking, we tested this device in parallel with a chest monitor and they were very close and it seems that Fitbit have improved their Pure Pulse heart rate tracker which is great news.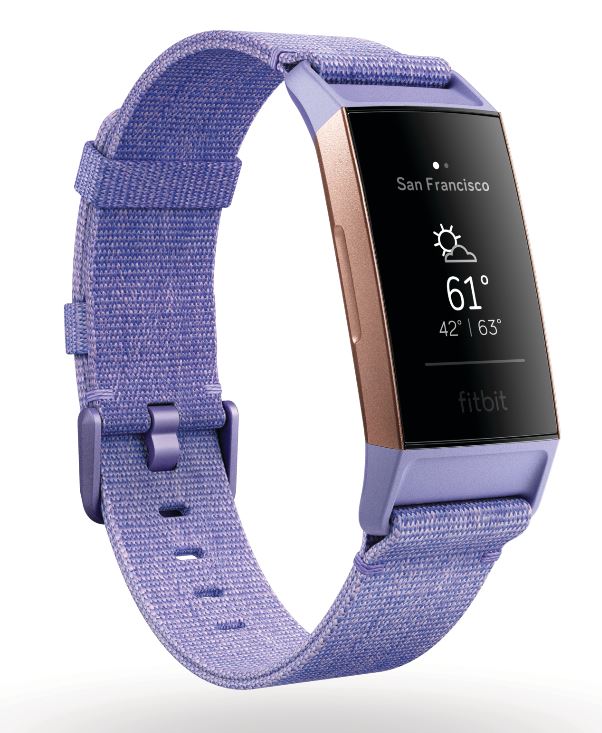 Adding to the smartwatch features of the Charge 3 is that you can receive notifications from your phone such as calls, text and even Facebook notifications. So while the screen is a little small to type, there are quick replies to help get your message across which is similar to what Google are doing with Gmail. Another feature is the tap and go (e.g. contactless payments) which allows you to link your Charge 3 with your banking institution so rather than using your credit or debit card, you simply make payment with this smart device. There are a also handful of apps available such as app for helping you to relax, an alarm clock and even a weather app. So while it may not be a smartwatch per se, it does give you some benefits of this aforementioned device.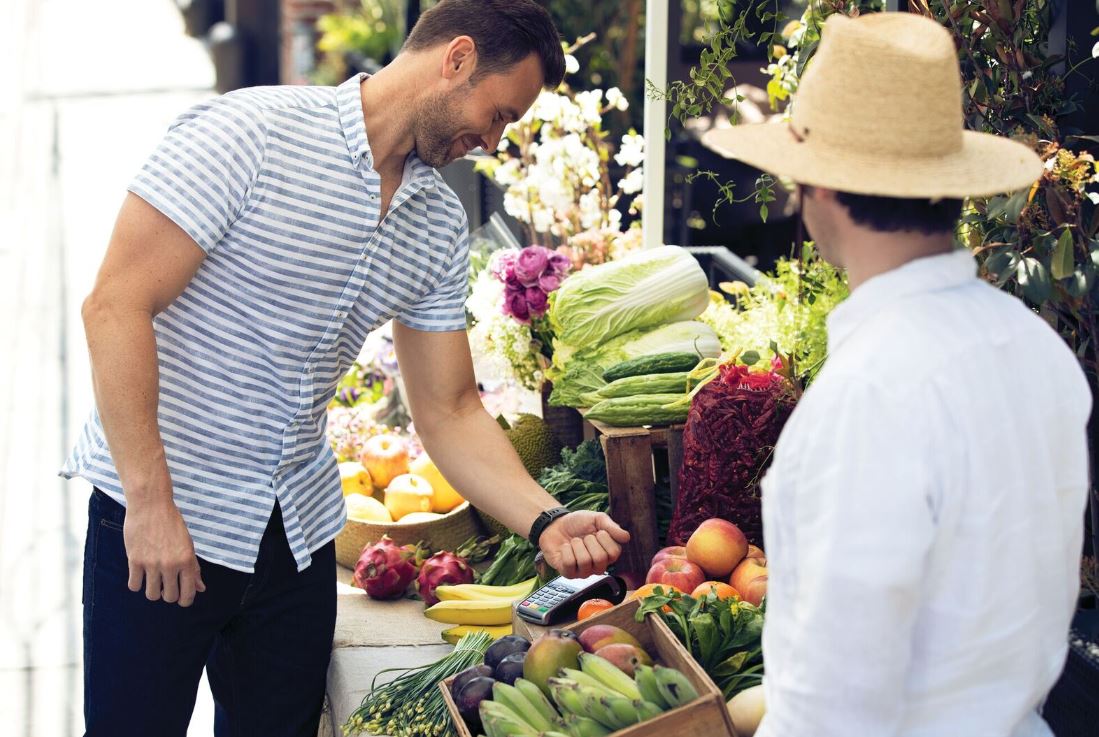 Furthermore, we had the chance to review the Special Edition of the Fitbit Charge 3 which comes with a very cool frost white sport band that definitely stands out from its competitors and other Fitbit products. With that said, it does come with the classic band and as mentioned, there are other bands available both from Fitbit and third party sellers, however you really can't go by the Special Edition Frost White band. Check out the photos below of the Fitbit Charge 3 Special Edition model;
Final thoughts?
If you're looking for a great smart fitness tracker without the additional bulk of a smartwatch in terms of bloatware, the Fitbit Charge 3 might be your solution as it successfully monitors a variety of physical activities, including your heart rate and how well or not you may be sleeping. It's very easy to use and is an improvement over its predecessor, particularly from its automated capabilities. Add in notifications, the ability to get a snapshot of your day plus the option to change bands and the Fitbit Charge 3 definitely meets the brief of a good smart fitness tracker.
For more information, please visit https://www.fitbit.com/au/charge3