Hardware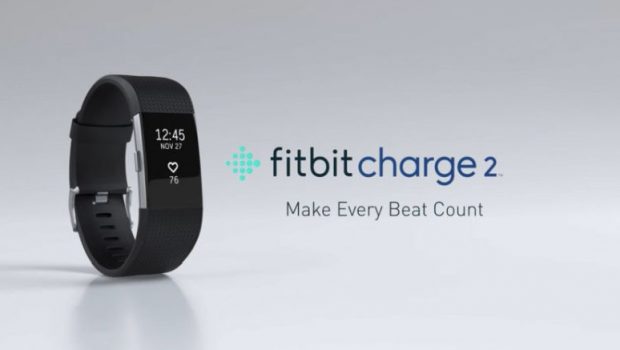 Published on September 15th, 2016 | by Andrew Bistak
Fitbit Charge 2 Review
Summary: The Fitbit Charge 2 is a true evolution when it comes to this family of activity trackers!
The Fitbit Charge 2 is the evolutionary successor to the Charge and Charge HR fitness trackers with some great modifications, new features and even some smartwatch capabilities to help integrate this product into our busy lives… it also helps that it has a battery life considerably longer than smartwatches as well! Although it does have parallels with the previous Fitbit Charges, it's design now boasts a bigger and clearer screen and even the ability of GPS tracking thanks to smartphone integration.
With a recommended retail price of $245.95AUD (September 2016), this new version of the Charge even comes with the ability to swap bands and there's also some luxury bands available as well. Given that, the standard version of the Charge 2 comes with four different coloured models that include black/silver (reviewed), plum/silver, blue/silver and teal/silver. The special edition bands ($289.95AUD) include lavender/rose gold and black/gunmetal which have a slightly different texture on the bands that does look a little more upmarket.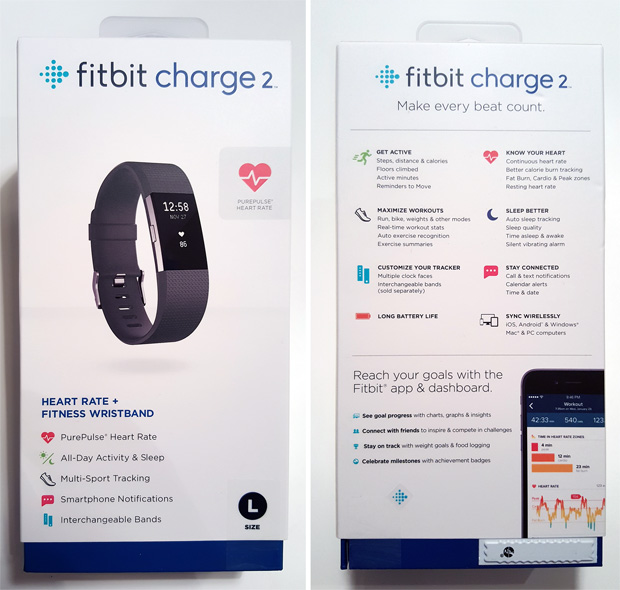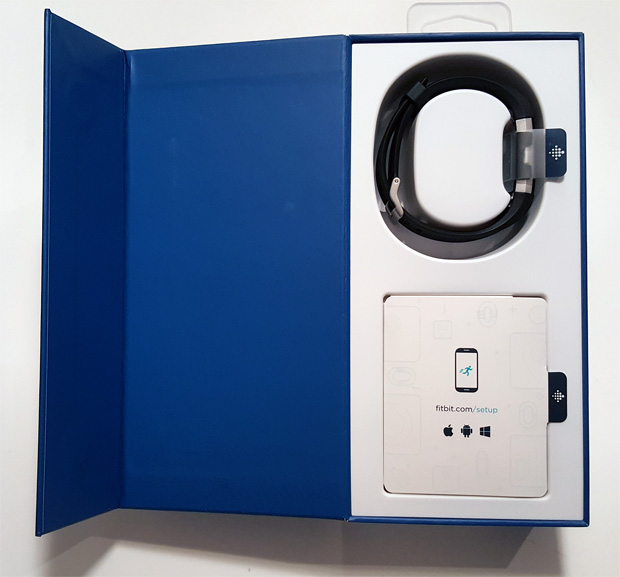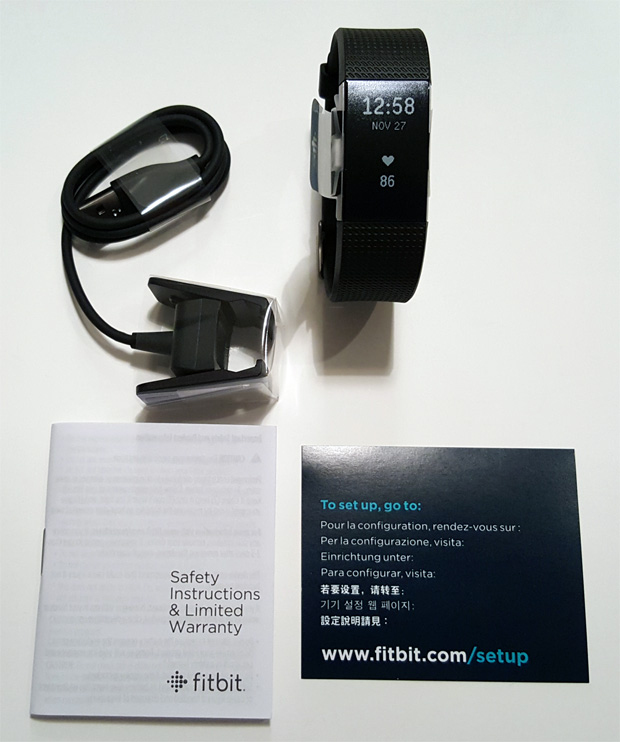 Box Contents
Fitbit Charge 2 tracker
Charge 2 Classic wristband
Charging cable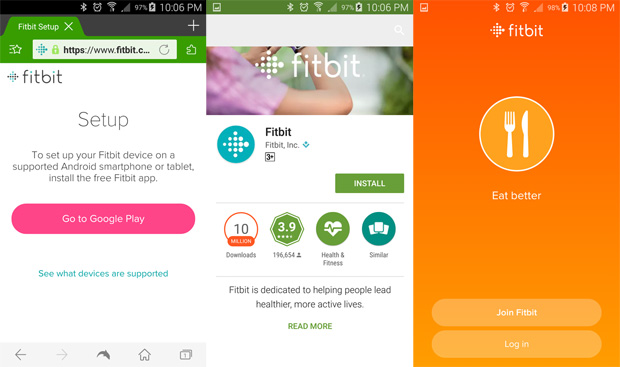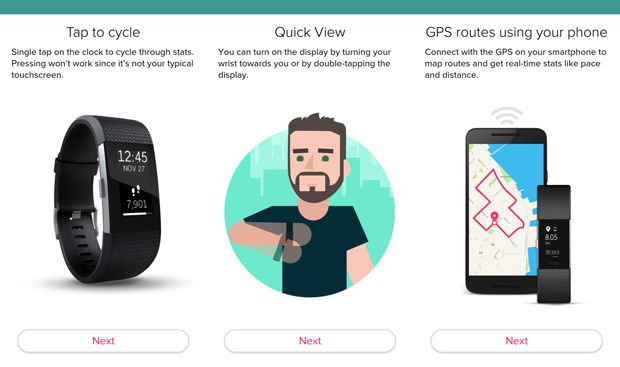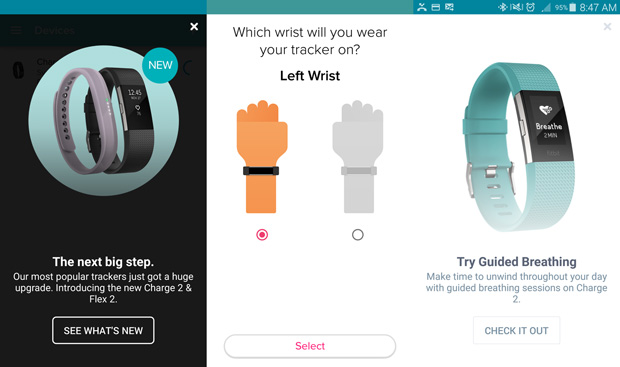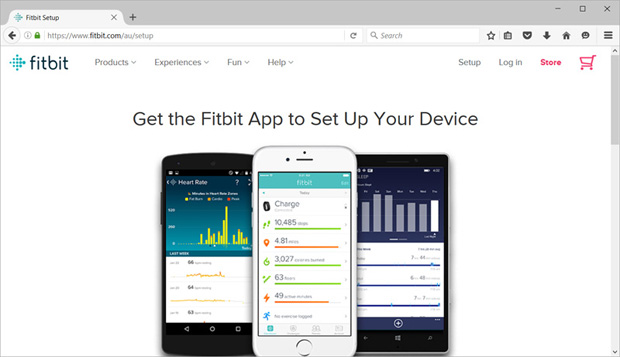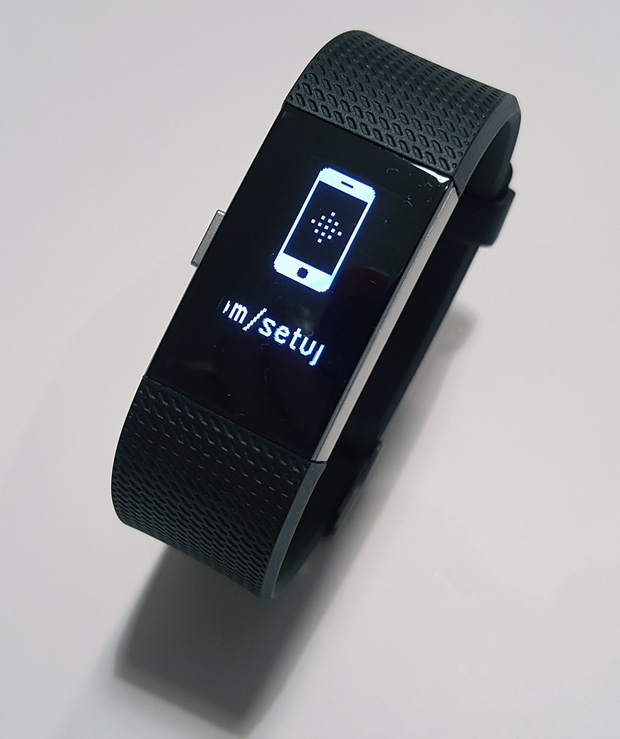 In terms of compatibility, the Charge 2 is compatible with Android, Windows and iOS devices. According to Fitbit, there are well over 200 devices on their list. To setup the device, you do need Bluetooth and an internet connection but considering the smartphone integration, it's really a moot point but you can also sync to your PC or Mac, provided you have Bluetooth. Also, installation of the Charge 2 and connecting it to a smartphone is very easy and you simply go www.fitbit.com/setup which proceeds to downloading the app and pairing it. Once paired and updated, you're ready to begin your fitness experience but I'll get to that a bit later.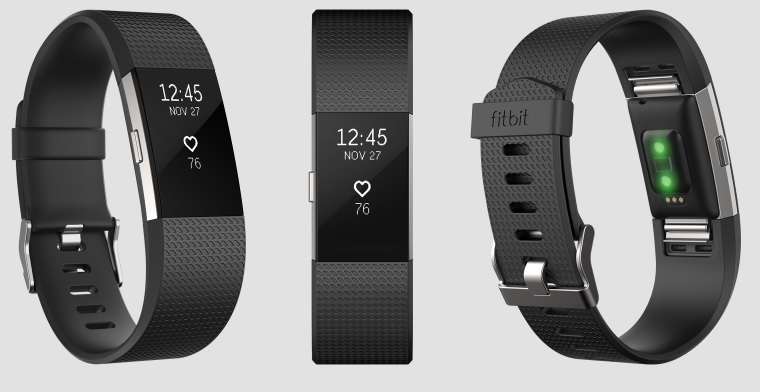 The OLED touch screen on the Charge 2 is quite clear and can be seen in a variety of different light levels but on a very sunny day, it can be a little tricky. The first screen on the Charge 2 displays the time and date and by moving your finger down on this screen, it allows you to swap between your fitness statistics like current number of steps, calories and heart rate. By pushing the button on the side, you can access different areas of the Charge 2 that include heart rate, multi-sports (e.g. running or weights), stopwatch and a really cool relax feature which helps you de-stress through a 2 or 5 minute interactive program.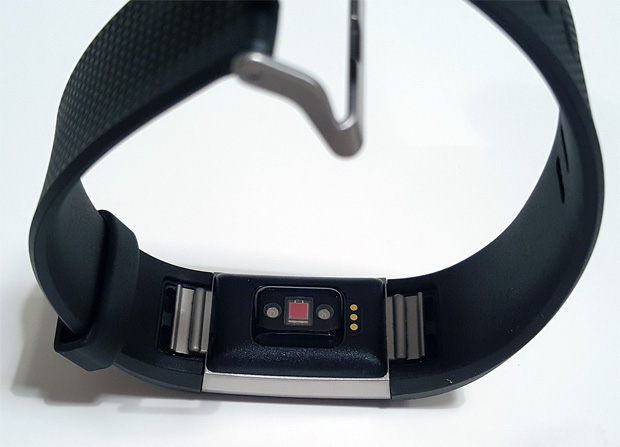 One of my favourite features of the new Charge 2 is the new multi-sports which allows you to track certain exercises that includes run, weights, treadmill, workouts, elliptical, bike and interval workout which makes this device quite a holistic activity tracker. To hep with your health, the Charge 2  will also give you subtle reminders to get active or letting you know you only 100 steps to go or 'step o'clock' which is a nice motivation, not to mention rewards as well.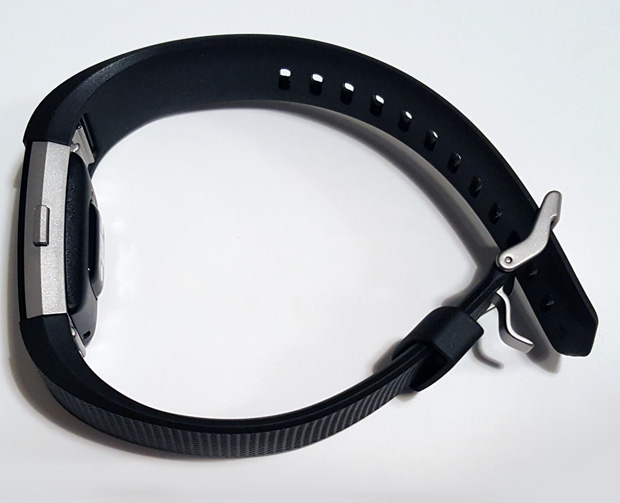 I tested this charge with a variety of exercises and over the last few weeks, it is quite comfortable to wear. Given the lightweight nature of the Charge 2, you really forget that you are wearing a smart activity tracker and its design is quite unisex but if you want to jazz it up, that's when you look at the coloured bands. The Charge 2 is 'water resistant', however is not waterproof which means you cannot take it swimming or to the beach. Hopefully the Fitbit Charge 3 (if one is ever released) is water proof as that would make it a true all-round activity tracker.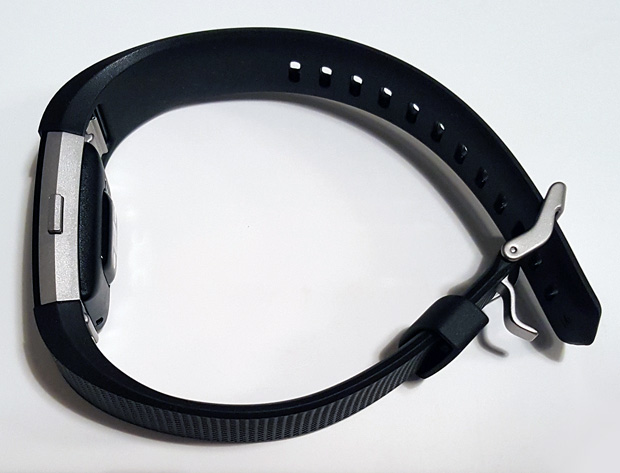 The heart rate capabilities of the Charge 2 features the PurePulse heart rate monitor which does track you 24×7 and you can easily find your current rate by accessing the activity tracker menu. Furthermore PurePulse helps determine your Cardio Fitness Score, including your maximum oxygen intake for exercise and is another great tool in your fitness arsenal. In terms of battery life, the Fitbit Charge 2 lasts around 5 days of regular use which includes monitoring your heart rate, receiving notifications from your phone and measuring your steps and other activities.
The proprietary charger is also quite easy to use which simply clips onto the back of the Charge 2 and in order to see how much charge is left, you do need to access this on your smartphone or it does display on the device itself when charging plus even a reminder e-mail can be arranged. Another great feature is that the screen turns off after five seconds and it has an auto-wake feature if you move the device (e.g. like turning your wrist to read the time).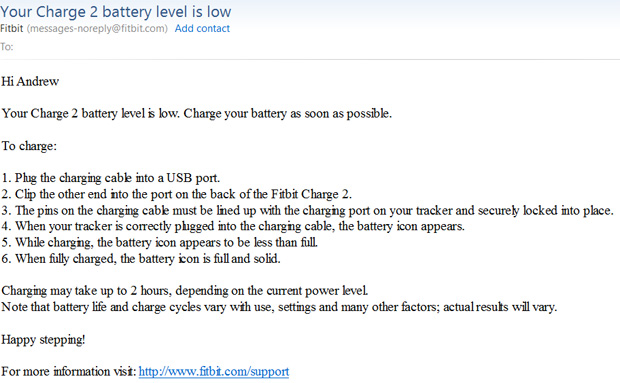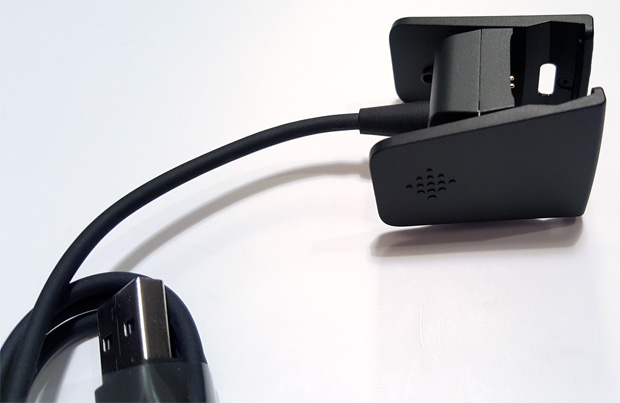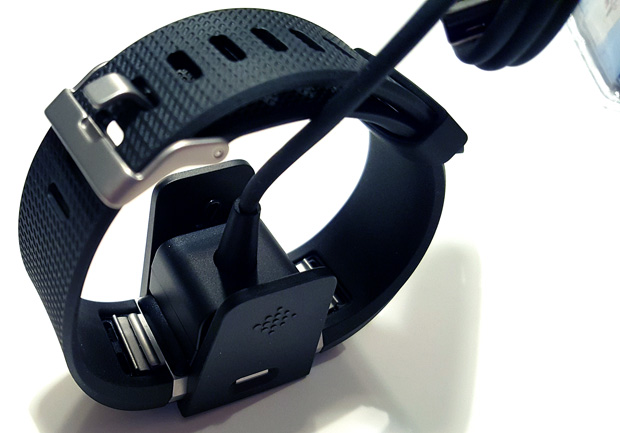 As mentioned, the Charge 2 does have GPS integration via your smartphone which allows you to track your distance and routes which is displayed on the app on your phone. The only drawback is that you do need your smartphone with you while you go on runs or bike rides but most people (myself included) like having our smartphones close by anyway. The Charge 2 also monitors your sleep and tracks how restless or still you were which determines how well you slept. It does have a silent arm which gently vibrates opposed to your smartphone alarm and I actually found this system quite soothing.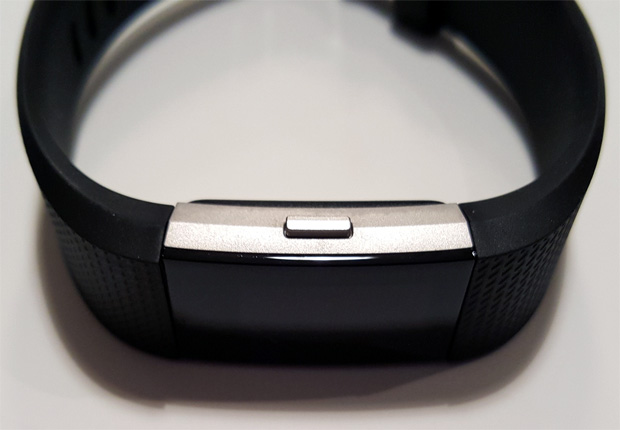 The other feature that I really enjoyed on the Charge 2 was the ability to receive notifications like text messages, caller ID and calendar reminders. This is perfect if you're working out in the gym or in a meeting because you can glance at your Charge 2 quite discretely. Given that, it would be nice if the Charge 2 allowed for third party notifications like Twitter or Facebook messenger but then again I would take the 5-day battery life with these limited features opposed to a 2-day charge with a smartwatch. Then you have the accompanying app which comes with the Charge 2 that is where the real magic happens in terms of advanced statistics and monitoring your fitness levels.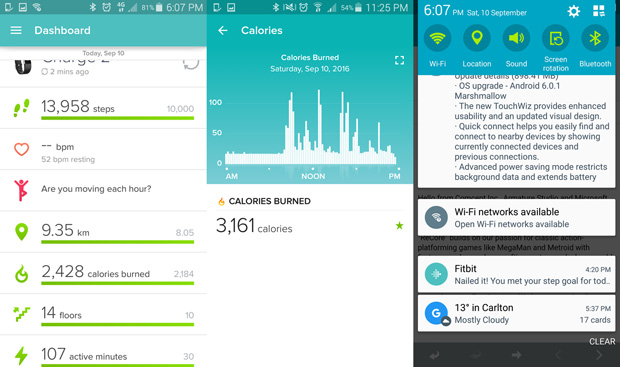 The first screen of the Fitbit apps gives you a snapshot of your device like whether it's connected to your phone, how many steps you've taken or how long you've been asleep for. Additional features include starting a food plan in order to hit your goal weight, how much water you've had to improving your cardio fitness via the heart rate monitor. Add in lots of stats, challenges and even the ability to compete against your friends plus the ability to set the alarm and this is definitely your one stop Fitbit stop!
As it monitors you 24×7, the app collates all your information and puts it in easy to read charts such as how many calories you've burnt over the week or how many minutes you've been active for. Your goals can also be changed but the baseline scores are a really great place to start in order to keep you fit and healthy. Furthermore, you can customise the menus on the watch via the app in what gets shown on the Charge 2 including different watch faces.
Final Thoughts?
So as the world of smartwatches and activity trackers blur, the Charge 2 sits nicely in the middle and thankfully is more fitness focused. If you're after a product that successfully monitors your health with a couple of smartwatch features plus an excellent battery life, then the Charge 2 successfully delivers. The larger screen, PurePulse heart rate monitor, ability to track a variety of different exercises and ease of use makes this a great product to not only keep you motivated but ensure you stay that way. Lastly the Fitbit app is probably one of the best on the market so that's another reason to check this out as you can really tailor the Charge 2 to your healthy lifestyle.