Hardware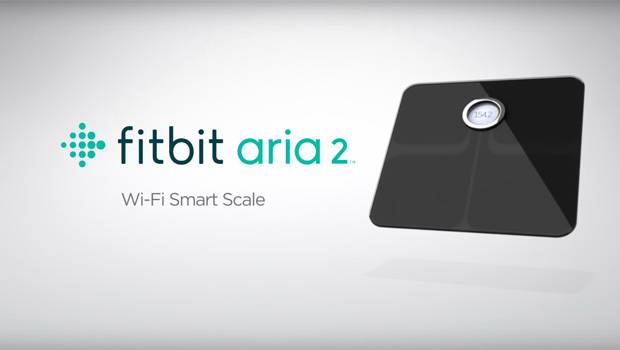 Published on March 18th, 2018 | by Andrew Bistak
Fitbit Aria 2 Wi-Fi Smart Scales Review
Summary: Fitbit Aria 2 Wi-Fi Smart Scales successfully give you another layer to ensuring to your overall health and fitness
What we love about Fitbit products is the way they integrate their devices into a very user friendly app which links your health into one accessible spot and this time, we're checking out their latest smart scales, the Aria 2. Although you may have a Fitbit smart activity tracker (e.g. Ionic, Flex 2), the Aria 2 helps you maintain and strive for that perfect weight.
Apart from automatically tracking your weight, it even calculates your body fat, BMI and lean mass. So by linking the Aria 2 to your Fitbit app, this allows you to set a goal weight, log your nutrition, and monitor calories in vs calories out to name some of the functions of the Fitbit Aria 2. Fitbit also ensure that the Aria 2 is well packed and comes with everything you need such as the setup guide and batteries.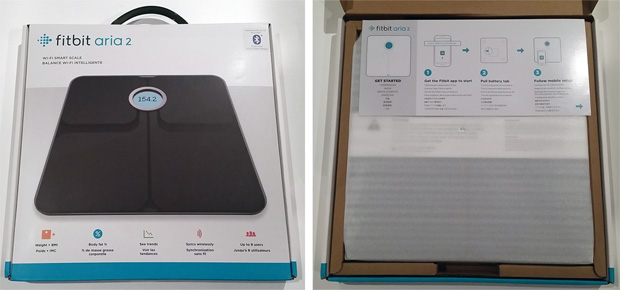 Out of the box, the Fitbit Aria 2 Wi-Fi Smart Scales is sleek in its aesthetics that comes in two different colours, white and black (reviewed). It's also quite thin and has a polished glass surface that would suit any home or office.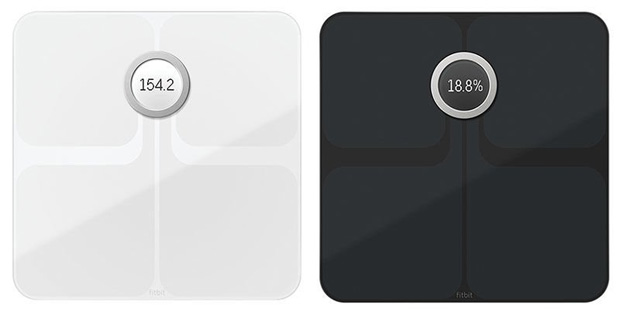 The size of the Aria 2 is 43.18mm (h) x 363.22mm (w) x 355.6mm (d) with a weight of just 2.7kg. On the face of the scales, there is a backlit LCD screen which displays your weight in real-time, including personalised icons like a dog, butterfly or a diamond. As these are 'smart' scales, the Aria 2 can detect which user is stepping on it which displays your icon. The top left and right of the Aria 2 also allows you to navigate the scales if need be by just touching it with your foot.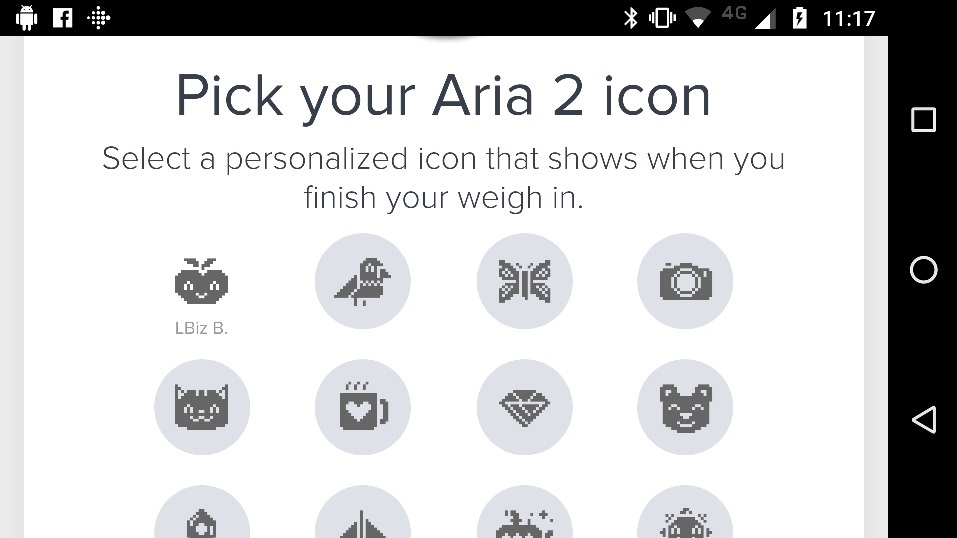 The scales are powered by three AA batteries and includes Bluetooth and Wi-Fi (2.4GHz 802.11b/g/n Wi-Fi) for connectivity. When you turn the Aria 2 on, it displays the web address of www.fitbit.com.
To fully test out the Fitbit Aria 2, we linked it to our Ionic and Blaze, with no issues whatsoever. Fitbit have cleverly configured this product to allow up to 8 users (via an invite from the app) and furthermore, their weight can only be seen by the person using the scales plus AES-128 and SHA-256 encryption which ensures 100% privacy.
We did have a glitch with sharing the scales to another user which seems to have been rectified after an automatic firmware update. Furthermore, the Aria 2 also sync automatically to your Fitbit statistics via your Wi-Fi network.
Key Features
Weight Data and More
Track weight, body fat percentage, BMI (body mass index) and lean mass.
Easy Smartphone Set-up
Set up your scales in minutes using your smartphone's Bluetooth and a Wi-Fi network.
Tracker Compatible
Works with Fitbit watches and wristbands so you can get a better understanding of how your activity impacts your weight.
Charts and Graphs
See your trends and track progress in easy-to-read charts and graphs on the Fitbit dashboard.
Wireless Syncing
Sync stats wirelessly & automatically to computers and 200+ leading iOS, Android and Windows devices using your home Wi-Fi network.
Sleek Design
Built with a polished glass surface, these scales makes a stylish addition to any home.
Multiple Users
Recognises up to eight users while keeping individual results private.
Works With Fitbit App
See your progress over time and get the motivation to keep pushing towards your goals.
Setting up the Fitbit Aria 2 Wi-Fi Smart Scales is a simple process that is done via the Fitbit app which requires your phones Bluetooth connection and your home Wi-Fi connection. In the app, you simply select the settings icon in the top right hand side of the app screen and under devices, choose Set up a Device.
This device is obviously the Aria 2 and before the syncing commences, you do need to enter a four digit code. The whole process just took a few minutes to successfully link the Aria 2 to our personal Fitbit statistics.
The setup installation via the app also gives you access to a tutorial and all in all, it's a very easy process and more importantly, a very easy to use product.
In terms of BMI, the Fitbit app uses a formula which is based your height and weight. For body fat, the Aria 2 uses a bioimpedance signal which means people who have a pacemaker or women who are pregnant should not use this feature. By default, BMI is disabled and if you believe this is giving you a false reading, you can turn on the lean mode.
The accuracy of the Aria 2 with weight was on par to a professional unit at my local gym which produced the same weight. However with that said and like other fitness devices, the Aria 2 is a good guide, however if you do that professional element of weight control, you should see a medical professional.
However were the magic occurs is in the Fitbit app which gives you detailed data on your weight and goals. Here are some screenshots from the Fitbit app…
… as you can see, the Aria 2 links well with the Fitbit app for some comprehensive features that are all about supporting your best health.
Final Thoughts?
The Fitbit Aria 2 is a well-made product that easily syncs between a wide gamut of smart activity devices from this company. With that said, this is a Fitbit product so you do need a complementing product to take full advantage of the Aria such as an Ionic or Flex 2. Sure it's a little on the pricey side and some would say that you can't put a dollar sign on your health, however if you're looking for some motivation that is packed with some useful features, the Fitbit Aria 2 definitely hits the mark.
Recommended!