Hardware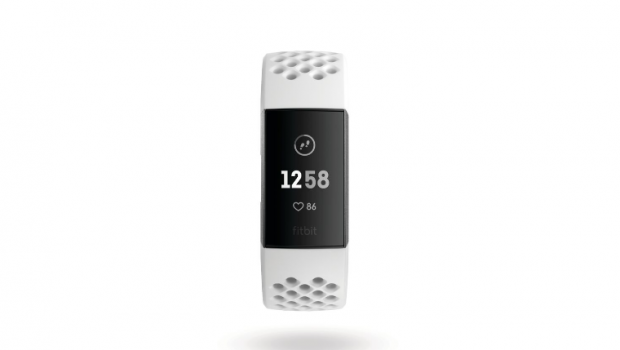 Published on November 6th, 2018 | by Admin
Fitbit Announces Availability of Highly Anticipated Charge 3 in Australia
Fitbit Labs Sleep Score beta to start in November; participants will receive deeper evaluation of sleep quality plus tracking for breathing disruptions that could indicate health issues
 SYDNEY – November 6, 2018 – Fitbit, the leading global wearables brand, today announced the availability of Fitbit Charge 3™ at major retailers in Australia, online and at Fitbit.com for $229.95 from November 1. Charge 3, the latest evolution of the best-selling Charge family of devices,[i]delivers a premium swimproof design with a large touchscreen display, our most advanced health and fitness features on a tracker, and is our smartest tracker yet – all powered by up to 7 days of battery life.[ii]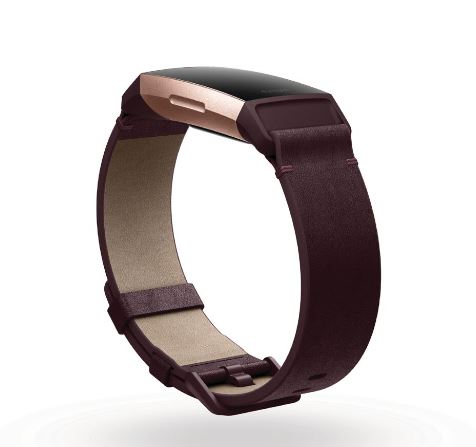 Charge 3 continues to build upon the success of the best-selling Charge franchise, with initial pre-order sales indicating strong adoption among both new and existing consumers. In fact, 54 percent of Fitbit.com pre-orders are from loyal and engaged customers who have owned two or more devices before ordering Charge 3. This initial consumer demand is supported by IDC estimates, which predict shipments of fitness trackers will continue to drive a significant portion of the overall wearable's category for the next several years.[iii]
"We've seen amazing consumer reception and strong pre-orders for Charge 3, which are even better than Versa in its first six weeks, underscoring why the Charge family has been our most popular product line for the past few years," said James Park, co-founder and CEO of Fitbit. "With Charge 3, we're offering consumers a purpose-built sleek, premium device for those who prefer trackers and want advanced health and fitness features along with the smart features they need to stay connected. Charge 3 is our most innovative tracker yet, featuring our most advanced sensor technology, bringing the relative SpO2 sensor to the tracker form factor for the first time"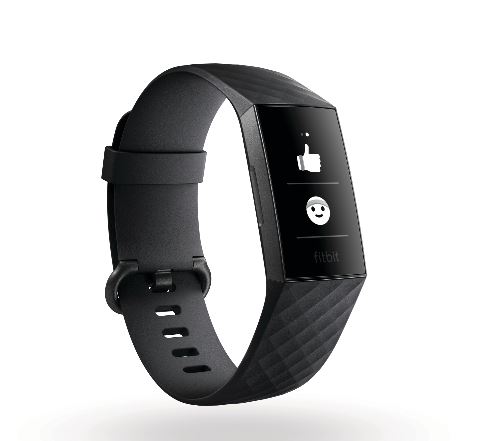 About Charge 3: 
Advanced health & fitness experience: Take action with Fitbit's most advanced health and fitness sensors and algorithms (PurePulse ® heart rate tracking and relative SpO2); plus 15+ goal-based exercise modes, swim tracking,[iv] an on-device health dashboard, female health tracking, automatic Sleep Stages & Sleep Insights, and more.
Premium design, intelligently crafted: Featuring a swimproof, premium and lightweight design for the ideal fit, comfort and durability, Charge 3 is also the first wearable with an inductive button, plus it features a more intuitive, interactive on-device experience for enhanced usability.
Fitbit's smartest tracker yet: Stay connected, not distracted, with essential smart features, including expanded smartphone notifications, quick replies on Android (coming soon), convenient everyday apps and easy and secure on-wrist payments, all with up to 7 days battery life.[v]
More information about Charge 3 can be found at https://www.fitbit.com/au/charge3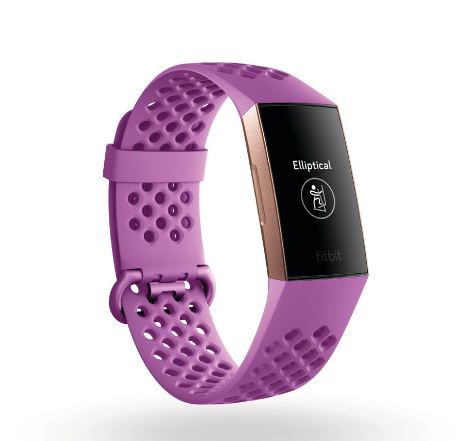 Fitbit also announced that its Fitbit Labs Sleep Score beta program will be open for enrollment to qualifying Fitbit users starting in November. Fitbit users who are accepted into the beta will receive a nightly score that provides a more complete picture of their overall sleep and what factors affect it based on key metrics tracked by any Fitbit device with advanced 24/7 PurePulse heart rate tracking.[vi] For devices with a relative SpO2 sensor, including Fitbit Charge 3TM, Fitbit IonicTM and Fitbit VersaTM, Fitbit will also be testing for breathing disruptions. In the future, with FDA approval, the data from this sensor technology could indicate more serious health conditions, like sleep apnea.
As the first wearable brand to introduce sleep tracking in 2009, Fitbit has built one of the largest sleep databases, tracking more than 7.5 billion nights of sleep to date.[vii] With the Fitbit Labs Sleep Score beta program, Fitbit is continuing to make advancements in sleep by delivering an intuitive way for users to better understand their sleep quality.
The Fitbit Labs Sleep Score beta program will be available for a limited time to interested qualifying Fitbit users in the United States, Australia and The United Kingdom. For more information and for updates on when the beta enrollment is live, please visit https://www.fitbit.com/au/labs.
In addition to the Fitbit Labs Sleep Score beta, Fitbit will continue to develop and work toward clinical validation of its software for use in detecting health conditions such as sleep apnea and atrial fibrillation. Fitbit is also one of nine companies in the FDA's digital health software precertification pilot program, which is designed to streamline the approval process for software as a medical device while still ensuring patient safety and quality products.
Pricing and availability 
Fitbit Charge 3 will be available at leading Australian retailers from November 6, 2018. The device will also be available for sale at Fitbit.com.au and major online retailers for $229.95 in black with a graphite aluminium case or blue grey with rose gold aluminium case; accessories range $49.95-$69.95. Fitbit Charge 3 Special Edition will be available for $269.95.