Hardware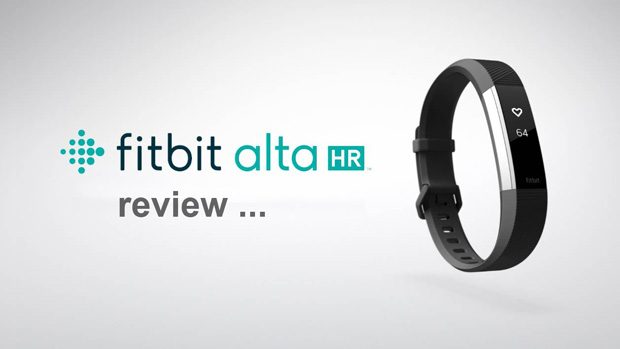 Published on April 30th, 2017 | by Tony Smith
Fitbit Alta HR Review
Just like Tony Stark (aka Iron Man) updates his armour, so does Fitbit and this time it's the Alta's turn. All kidding aside, the Fitbit Alta HR is a smart activity tracker that also acts as a personal trainer and unlike its predecessor, this new model includes the much needed PurePulse Heart Rate monitor which measures your heartbeat throughout the day plus a tweaked design to make it more comfortable. So apart from tracking your activity through the day, it also has an excellent sleep tracking option, allows for smartphone notifications and boasts interchangeable bands. It's definitely a great upgrade for the Alta series from Fitbit and really helps keep you motivated, especially those reminders to start moving or by meeting your fitness targets.
With a recommended retail price of $249AUD (April 2017), the Fitbit Alta HR has more than enough options for most people wanting to either stay fit or get fit. Out of the box, the first thing you notice about the Alta HR is its simplistic yet stylish design which can be worn on a variety of occasions, whether going to the gym, going to the theatre or work, which in turn means anywhere and everywhere. The only slight drawback of the Alta HR is that you cannot wear it in the water, although it is water resistance to some extent.
Hopefully Fitbit will start incorporating true waterproof designs into their technology in the near future and at the moment, it's only their Flex 2 product which supports swimming. Installation is very easy and by downloading the Fitbit app to your smartphone, you simply choose what Fitbit product you are trying to pair with your phone and you're up and running in just a few minutes. The Fit app is also one of the best activity tracks available as well.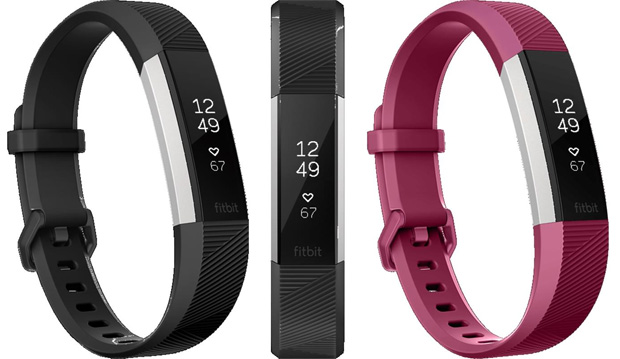 The Alta HR also has no buttons on the unit at all and in order to access the menus, you basically tap the display. The touch screen does take a little time to master but overall, it works wells. It's also one of the slimmest designs from Fitbit and the Alta HR even comes in a variety of different colours.
My favourite aspect about the Alta HR is the SmartTrack Auto Exercise Recognition which detects the type of activity you may performing such as running, using a bike or a doing aerobic workout. In terms of the PurePulse heart rate feature, it's a great guide to monitor your health, especially during workouts which can help target your fat burn, cardio and peak zones which in turn allows you to modify your physical activity to get the most out of your workouts.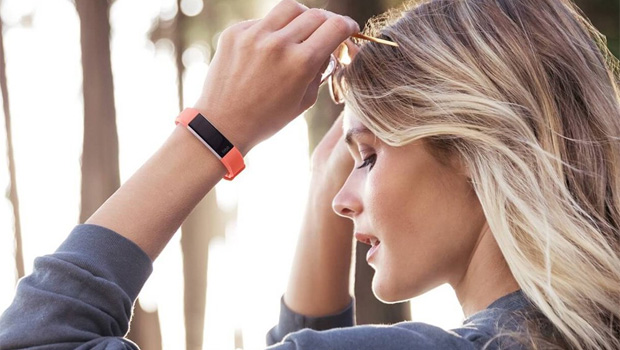 For the most part, it does a good job at detecting what activity you are doing but sometimes it does get a little confused. Given that this little activity tracker is basically monitoring you 24×7, it also comes with a 7-day battery life which makes charging almost hassle free. If you receive quite a few notifications, continuously sync or use your Alta HR more than normal, it may give you less than 7 days. To charge you simply connect it to the proprietary charger which then connects into your USB. Just don't lose the charger because you'll need to purchase a new one from Fitbit.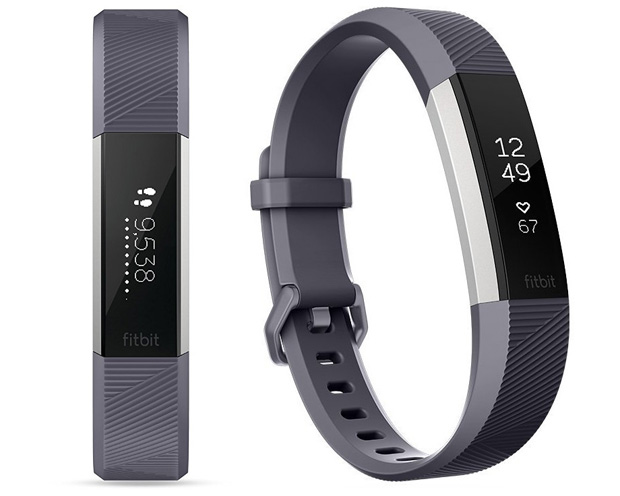 So after using this item religiously, I found it quite comfortable to wear, especially the band. Due to this, it's also one product that you actually forget that you are wearing unless you get a smartphone notification. On that note, I really enjoy the smartphone notifications on the Alta HR because it discretely informs you if you have received a text message, a calendar reminder or if someone is calling you. These are very handy features, especially in meetings which I found very beneficial. Let's hope that in the future Fitbit will allow for third party notifications like Facebook or Twitter, although this isn't a deal breaker. One great new feature of the Fitbit app is Fitstar which is basically a virtual personal trainer (there is a cost) but gives you some excellent fitness options.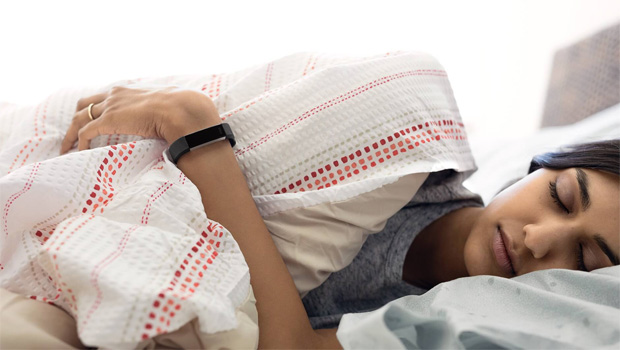 The screen of the Alta HR has an auto-wake feature to save battery life and by moving your arm like you would do to read the time on a normal watch, it will enable the screen and give you a quick snapshot of how you are tracking for the day, including the time. You can also customise the clock faces on the Alta HR but I found the standard face more than ample.
By accessing your Fitbit app on your phone, you will see a wealth of statistics of your activity, including the ability to set goals, see how you're sleeping and setting up the silent alarm to help wake you up. The way it monitors sleep has improved considerably thanks to Fitbit's new algorithms and technology. As it uses both the the accelerometer and heart rate monitor, it's much more accurate in determining if you're in a light, deep or REM sleep.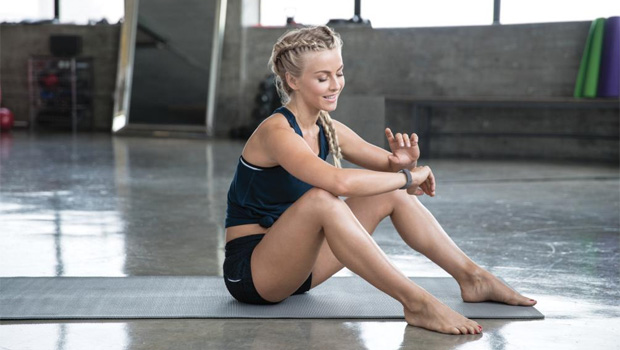 Final Thoughts?
The Fitbit Alta HR is a discrete way of keeping track of your physical activity throughout the day, including how well you sleep at night. The goal is to help keep you fit, even lose weight if you need to and it successfully does this by motivating you and capturing your statistics. With the inclusion of the heart rate monitor, it adds an extra layer to its functionality which includes better calorie tracking and better tracking of your physical fitness.
With the option of different coloured Alta HR's, including different bands, it really expands this product and helps tailor it for the individual. However if you're a professional sportsperson, you might want to try something with GPS capabilities but for us mere mortals who want to keep our fitness at a healthy level, the Fit Alta HR excels, especially the inclusion of smartphone notifications. All in all, it boasts a great heart rate monitor, excellent sleep monitoring and an all round product to help keep you fit or get healthy!
Recommended!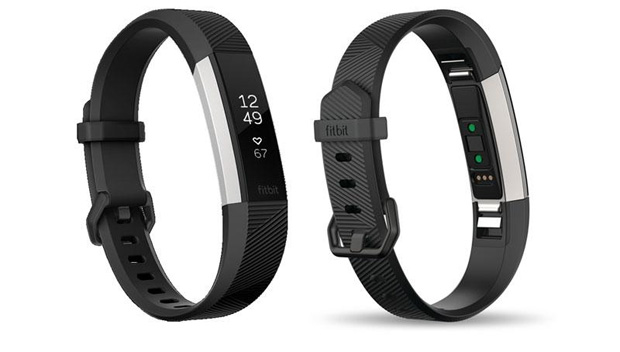 Key Features
Purepulse® Heart Rate
Get continuous heart rate tracking—all day, during workouts and beyond—in a slim wristband design.
All-Day Activity Tracking
Automatically track your steps, distance, calories burned, active minutes & hourly activity.
Auto Sleep Tracking & Sleep Stages
Automatically track how long you sleep, and see your time spent in light, deep & REM stages.
Reminders To Move
Get on-screen reminders that encourage you to reach an hourly goal of 250 steps.
Smartphone Notifications
See call, text & calendar notifications on display (when your phone is nearby).
Auto Exercise Recognition
SmartTrack™ automatically recognizes select exercises (running, elliptical, biking and more) and records them for you in the Fitbit app.
Interchangeable Bands
Tailor your look with interchangeable bands in leather, metal and classic styles.
Long Battery Life
With a battery life of up to 7 days, you can track all day and night without needing a charge.*
*Battery life and charge cycles vary with use, settings, and other factors; actual results will vary.
OLED Tap Display
Tap to see your stats and the time of day on a bright OLED display.
Wireless Syncing
Sync wirelessly to your computer and 200+ leading iOS, Android™ vand Windows® devices.
App & Dashboard
Use the Fitbit app to track your trends, connect with friends, get personalized workouts and more.