News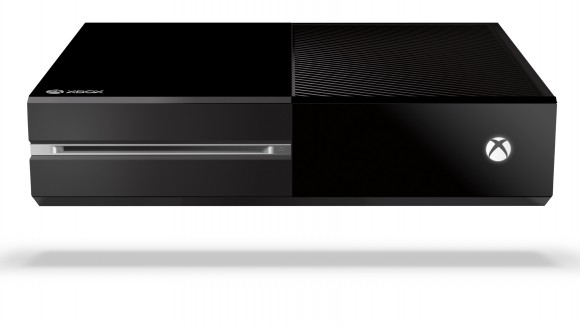 Published on November 11th, 2013 | by Admin
First Wave of TV & Entertainment Apps Coming to Xbox One Unveiled
11 November 2013, SYDNEY AUSTRALIA: Microsoft Australia announced the first wave of entertainment app partners coming to Xbox One in Australia.
The line-up includes a combination of local content providers, international apps and Microsoft created apps, coming to Australia between launch on November 22 and Autumn 2014.
The local apps launching on the platform will be Network Ten's tenplay, SBS ON DEMAND and Quickflix, with Xbox also confirming availability of a series of global apps available in Australia including TED, MUZU TV, Twitch, Crackle and Machinima.
In addition to the entertainment apps coming from partners, Xbox One will also feature Xbox Fitness, Xbox Video, Xbox Music, Internet Explorer, Skype, SkyDrive and Upload.
Jeremy Hinton, Interactive Entertainment Business Lead, Microsoft Australia said: "Xbox One is designed to be the centre of the living room experience with gaming, television and entertainment. That's only possible with great content, and we are thrilled to have such a strong line- up of local and international content available at launch in Australia."
The launch of Network Ten's tenplay app on Xbox One is part of Ten's TV Everywhere strategy and represents another step in Ten's digital evolution. The tenplay app – which is already available on web, mobile, tablets and smart TVs – will provide Xbox One users with access to Ten's new, best-in-class catch-up video platform and unique live streaming experiences.
Rebekah Horne, Network Ten's Chief Digital Officer, said: "tenplay has been a hit with consumers since it launched in late September this year and we are delighted to be able to offer Xbox One users the tenplay experience. From November 22, anyone with an Xbox One console will be able to enjoy all their favourite Network Ten shows."
"All the entertainment apps coming to Xbox One will be integrated into the OneGuide, a personalised experience to view Xbox One content. With the power of Kinect, people will be able to use the improved Kinect sensor to their television experience with the sound of their voice or gesture commands," said Jeremy.
SBS ON DEMAND, SBS's dedicated catch-up viewing service, will be completely integrated throughout the Xbox One platform.
SBS Chief Digital Officer, Marshall Heald, said: "Xbox One provides SBS with a great new opportunity to provide our audiences with on demand access to all their favourite SBS shows.  Coupled with our recently unveiled 2013-2014 programming line-up that features more thought-provoking, powerful and daring commissioned content than ever before SBS continues to demonstrate its leadership as an innovative multi-platform broadcaster."
The Quickflix app will provide the latest blockbuster movies and television shows, often fast tracked from the US, direct to the Xbox One.
Stephen Langsford, CEO, Quickflix said: "The Xbox One is a great audience fit for Quickflix content and love the unique elements of the Xbox One, allowing people to multi task, take Skype calls and snap content while experiencing their favourite movie or TV show,"
"The strength of our local entertainment offering shows Microsoft's dedication to providing Australians with a premium experience at launch, where they will be able to make the most of unique features like HDMI pass through, Skype on the big screen, instant switching through local and international content and all a simple voice command away. These entertainment apps are going to be totally new experiences for Australians when they see how they work with Xbox One," said Jeremy.
The new generation console launches on November 22 in Australia.