Films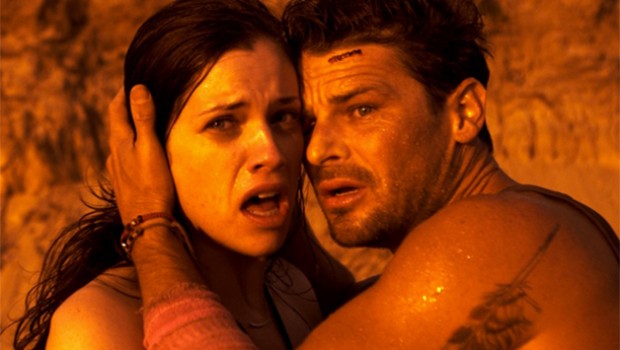 Published on July 30th, 2014 | by Damien Straker
FIRST SIX MINUTES OF APOCALYPTIC THRILLER THESE FINAL HOURS DEBUTS ONLINE – Roadshow Media Release
THE END OF THE WORLD HAS BEGUN!
Australian audiences are being treated to a sneak peek of the highly anticipated apocalyptic thriller THESE FINAL HOURS, with the first six minutes of the feature film releasing via its website thesefinalhours.com.au.
The pre-release is an unprecedented move by THESE FINAL HOURS distributor Roadshow Films and forms part of an immersive transmedia experience, The Countdown, created by Roadshow Films, Screen Australia and digital agency Soap Creative.
The Countdown is an interactive transmedia project set in a vast hyper-realistic world, where you can explore the story of a humanity-ending asteroid on a collision course with Earth. It allows viewers to experience the chaos of a world facing destruction in the six months prior to impact and asks the hard-hitting question, "What would you do on the last day on Earth?"
The pre-release of the first six minutes of the film gifts fans with the opportunity to bridge the gap between the storytelling of the transmedia experience and the feature film, which follows the final 12 hours on Earth.
"THESE FINAL HOURS asks some very tough questions about what it would be like to face the end of the world and the transmedia experience was born out of the desire to provide our audience with a window into what it would be like to be confronted by that reality," said Roadshow Films deputy director of marketing Rob Moore. "By pre-releasing the first six minutes of the movie, we're not only offering our audience something very special but also traversing the line between marketing and storytelling in a way very seldom seen."
THESE FINAL HOURS tells the story of a self-obsessed young man (Nathan Phillips) as he makes his way to the party-to-end-all parties on the last day on Earth.
The film, helmed by first-time feature writer/director Zak Hilditch, was selected to screen as part of the Directors' Fortnight at the 2014 Cannes Film Festival and received a 10 minute standing ovation. Filmed over five weeks in Western Australia, the apocalyptic thriller won the coveted The Age Critic's Award for Best Australian Feature at the 2013 Melbourne International Film Festival.
The Countdown is now online at thesefinalhours.com.au, with THESE FINAL HOURS releasing in cinemas Australia wide this Thursday, 31 July.
Source: Roadshow Media Release