Films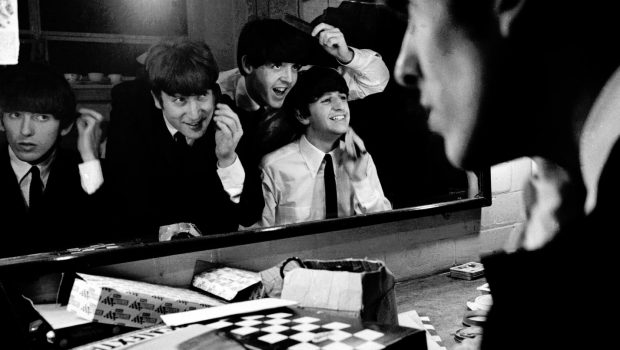 Published on July 22nd, 2016 | by admin
FIRST-LOOK IMAGE / THE BEATLES: EIGHT DAYS A WEEK – THE TOURING YEARS
22 July 2016 – A first-look image for Academy Award®-winner Ron Howard's authorized and highly anticipated documentary feature film about The Beatles' phenomenal early career The Beatles: Eight Days A Week – The Touring Years has been released, to accompany the previously released teaser trailer and poster. 
Featuring rare and exclusive footage, the film is produced with the full cooperation of Paul McCartney, Ringo Starr, Yoko Ono Lennon and Olivia Harrison.  White Horse Pictures' Grammy Award®-winning Nigel Sinclair, Scott Pascucci and Academy Award®-winner and Emmy® Award-winner Brian Grazer of Imagine Entertainment are producing with Howard. Apple Corps Ltd.'s Jeff Jones and Jonathan Clyde are serving as executive producers, along with Imagine's Michael Rosenberg and White Horse's Guy East and Nicholas Ferrall.
STUDIOCANAL RELEASE DATES:
UK – 15 September 2016 – WORLD PREMIERE / IN CINEMAS
FRANCE – 15 September 2016
GERMANY – 15 September 2016
AUSTRALIA / NZ – 16 September 2016
The Beatles: Eight Days A Week – The Touring Years is based on the first part of The Beatles' career (1962-1966) – the period in which they toured and captured the world's acclaim. Ron Howard's film will explore how John Lennon, Paul McCartney, George Harrison and Ringo Starr came together to become this extraordinary phenomenon, "The Beatles."  It will explore their inner workings – how they made decisions, created their music and built their collective career together – all the while, exploring The Beatles' extraordinary and unique musical gifts and their remarkable, complementary personalities. The film will focus on the time period from the early Beatles' journey in the days of The Cavern Club in Liverpool to their last concert at Candlestick Park in San Francisco in 1966.
Award-winning Editor Paul Crowder is the editor. Crowder's long-time collaborator, Mark Monroe, is serving as writer. Marc Ambrose is the supervising producer.
www.thebeatleseightdaysaweek.com 
#thebeatleseightdaysaweek 
Official Twitter handle: @thebeatles
Facebook:  facebook.com/thebeatles
YouTube:  youtube.com/thebeatles
Official Beatles website:  www.thebeatles.com