PS5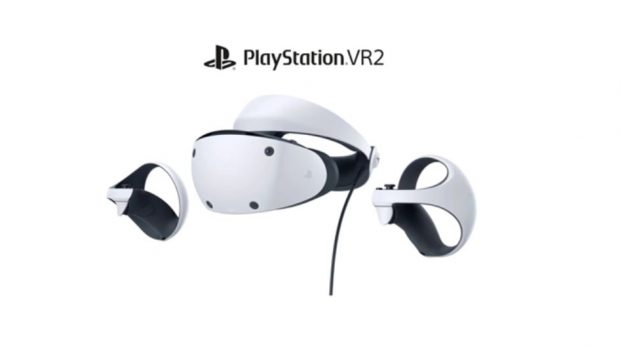 Published on February 23rd, 2022 | by Admin
First look at the headset design for PlayStation VR2
PlayStation Australia is excited to reveal the stunning new design of the next generation VR headset, PlayStation VR2, together with an updated and final design image of the PlayStation VR2 Sense controller.
The PS VR2 headset has a similar shape to the PS VR2 Sense controller, taking on a matching Orb" look; the circular orb shape represents the 360-degree view that players feel when they enter the virtual reality world. PS VR2's headset was also inspired by the look of the PlayStation 5 family of products. The goal was to create a headset that will not only become an attractive part of players' living room decor but will also keep players immersed in the game world.
For the PS VR2 headset, comfort was a key consideration, by adding new features such as a lens adjustment dial, so users have an additional option to match the lens distance between their eyes to optimise their view. In addition, the design is slimmer with a weight reduction, taking onboard players feedback.
Yujin Morisawa, Senior Art Director at Sony Interactive Entertainment took to the PlayStation Blog to explain why the new vent design is his absolute favourite part of the design:
"When I started to work on the design for the PlayStation VR2 headset, one of the areas I wanted to focus on first was the idea of creating a vent in the headset to let air out, similar to the vents on the PS5 console that allows airflow. Our engineers came up with this idea as a good way to allow ventilation and avoid having the lens fog up while players are immersed in their VR games. I worked on many design concepts to achieve this, and in the final design, you can see there is a little space in between the top and front surface of the scope that contains the integrated ventilation. I am really proud of how this turned out and the positive feedback I have gotten so far. I hope our PlayStation fans will also agree, and I can't wait for them to try it out."
Finally, another treat, similar to the thousands of tiny PlayStation symbols added to the design of the PlayStation 5 console and DualSense controller, players will find tiny PlayStation symbols on the front and back bands of the PS VR 2 headset to add a comfortable feel for players to enjoy.
There are plenty of exciting new features to look forward to in the PS VR2 system when it launches, including stunning visual fidelity in 4K HDR and state-of-art graphical rendering, enhanced tracking, new PlayStation VR2 Sense Technology features, and the new intuitive, PS VR2 Sense controller that creates an incredibly deep feeling of immersion.
To find out more about the new headset design of PlayStation VR2 head to the PlayStation Blog.