News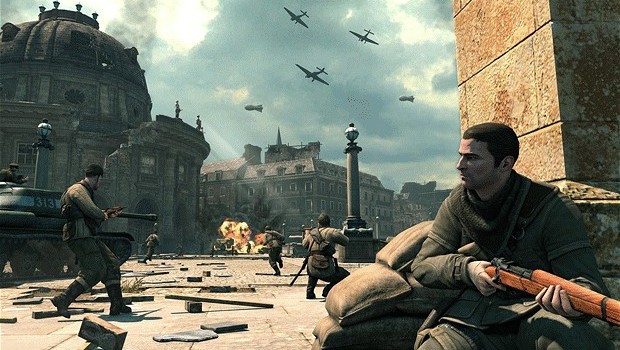 Published on October 2nd, 2013 | by admin
First explosive footage of Sniper Elite 3 released
Sydney, Australia – October 2, 2013 – AIE and 505 Games are pleased to bring you this exciting first look at Sniper Elite 3.
Check out the first footage of American OSS Agent, Karl Fairburne, in action in Sniper Elite 3 and back behind enemy lines deep within the exotic and deadly terrain of North Africa during World War Two; providing crucial sharpshooter support as the Allies battle Germany's fearsome Tiger Tanks.
However, this dangerous intelligence mission quickly turns into a hunt for a new threat – a German technology that could crush Allied Resistance for good.
Featuring a greater focus on sandbox style gameplay and the most advanced "kill-cam" in gaming taken to new explosive, vehicle shredding levels, Sniper Elite 3 will release in 2014 for Xbox 360, Xbox One, PC, Playstation 3 and Playstation 4.
For all the latest intel on Sniper Elite, stay tuned to @sniperelitegame, facebook.com/Sniperelitegame  and www.sniperelite3.com.