Games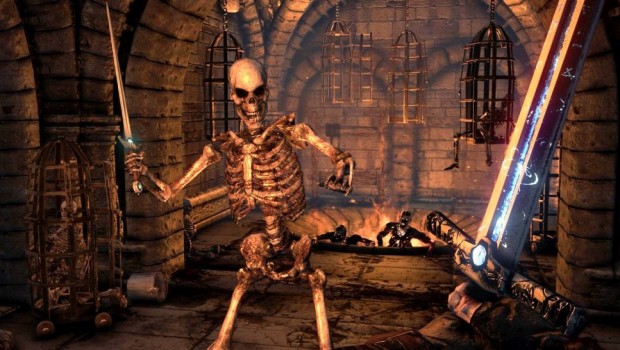 Published on July 31st, 2014 | by admin
First ever public gameplay of Hellraid on Twitch.tv
Following a warm and enthusiastic reception of Hellraid at E3, Techland would like to invite gamers worldwide for a first ever public gameplay of Hellraid, which will be streamed on Twitch.tv.
The stream will be available through Twitch.tv on the official Techland channel at http://www.twitch.tv/techland at 0:00 UTC on Sunday, August 3, 2014 (8:00 PM EDT on Saturday, August 2, 2014).
During the presentation of Hellraid, gamers worldwide will be shown gameplay from E3 press demo, showing 20 minutes of the game's gameplay, complete with developer's commentary. During and after the stream the developers will be answering questions about Hellraid using Twitch.tv chat.
At the end of the gameplay, we will make an announcement regarding the nearest future of Hellraid.
Hellraid is an up-coming FPP hack'n'slash game, coming to PC, PlayStation 4 and XBOX One in 2015, with Steam Early Access launching this fall. You can learn more about the game at: http://hellraid.com/ .