Games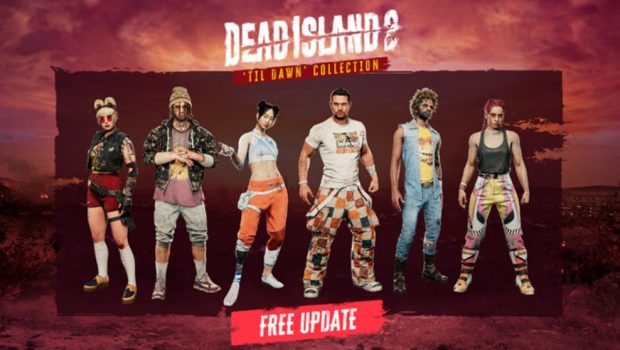 Published on June 14th, 2023 | by Adrian Gunning
FIRST DEAD ISLAND 2 DLC OUT NOW; GORE-SOME FUTURE PLANS UNVEILED
Deep Silver and Dambuster Studios announce the first wave of DLC for Dead Island 2, with a number of free and paid for additions to the Dead Island 2 world, along with a Quality of Life patch improving an already bloody brilliant game.
Giving a hint of what's to come gameplay-wise, two expansions will feature brand new missions, weapons and skills, and areas to explore. Haus will be the first expansion. How does a billionaire prepare for the zompocalypse? A techno-death cult with a healthy splash of debauchery and gore! Haus is slated for a Q4 2023 release.
The second expansion will welcome players to the SOLA festival, where LA's party people can greenwash their way to ecstasy and save the planet, one rave at a time. So L.A! SOLA Festival, will launch in Q2 2024. Haus and SOLA Festival are included in the Expansion Pass and will be available to buy separately.
From today, players will be able to access the new Cosplay feature. This is unlocked during the Call The Cavalry quest, after which players can select cosplay via the main menu or by visiting any storage locker in the game. Cosplay houses a brand new collection of character skins to customise slayers:
Premium Character Packs: these include a unique skin for the slayer named in the pack and a weapon that can be used by any of the slayers, from the HELL-A Catwalk Collection. There are a total of 6 character packs, all available to purchase from digital stores today:

Character Packs 1 (Silver Star Jacob) and 2 (Cyber Slayer Amy) are included for owners of the Deluxe, Gold and HELL-A Editions of Dead Island 2.
Four further character packs – Gaelic Queen Dani (included for owners of the Expansion Pass), Jungle Fantasy Ryan, Steel Horse Carla and Venice Vogue Bruno – are also available to further enhance your Slayer's stylish look.

'Til Dawn' Collection: features a brand new skin for each of the 6 slayers, free for all players. These will automatically appear in the cosplay section after the latest game update, once players reach the unlock point.
In addition, players will be able to get 'From Dusk' Collection skins through Prime Gaming Rewards (for Amazon Prime members) throughout 2023. From Dusk Dani is first and available from June 15th-July 17th. It includes the Legless FOMOrian skin which can be selected when playing as Dani, and the FOMOrian Claws, which can be used with any of the six slayers. Keep an eye on social channels for more details.
Finally, two community-led activities round up the new content and further bolster the Dead Island 2 experience for players:
From June 15th-July 10th by tuning into participating channels streaming Dead Island 2 on Twitch for as little as 20 minutes, you can claim the Maulibu Panga machete.
Sign up to our mailing list and bisect 1,000 limbs for your chance to win the Maulibu Nights(tick).
The Quality of Life patch includes a number of bug fixes and improvements, including the added cosplay feature, client co-op improvements, performance and stability improvements, and various fixes. Check out the blog here for more information: https://deadisland.com/au/news/news-patch-notes
Dead Island 2 is also now available for a limited period with 20% off the Standard Edition through digital stores as linked below.
Xbox 'Deals Unlocked' sale June 6th-20th: https://www.xbox.com/en-AU/games/dead-island-2
Epic Game 'Mega Sale' June 6th-15th: https://store.epicgames.com/p/dead-island-2
Dead Island 2 is out now on Xbox Series X/S and Xbox One, the all-in-one games and entertainment systems from Microsoft, PlayStation®5 and PlayStation®4 computer entertainment systems and the Epic Games Store for PC.