Games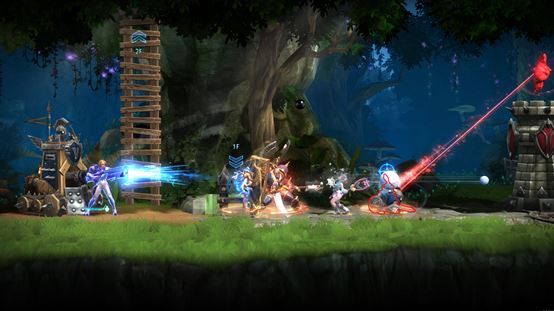 Published on September 11th, 2017 | by admin
FIRST CONTENT UPDATE FOR HYPER UNIVERSE EARLY ACCESS REVEALED
LOS ANGELES – Sept. 7, 2017 – Fans of exciting side-scrolling action MOBA, Hyper Universe, prepare to get hyped as the game reveals its latest content update featuring a brand new map and all-new Hyper!
The latest Early Access update will feature:
New Map – Dragon Refuge: Unlike Delta Station, Dragon Refuge has a single siege lane with six layers of jungle to explore. In this fantasy-themed map, each layer brings a plethora of new mobs to fight, from magic wielding goblins to knife wielding tortoises. Two new unique dragon bosses (the Executioner and the almighty Dragon) challenge players in short, 15-20 minute matches.
New Hyper – Arslan: Coming to the Bruiser class, this fierce lion wields dual blades and expertise in melee combat. During Early Access, players can purchase this new Hyper in the game with the GP (Game Points) earned from playing matches or completing the tutorial.
Get on board with Hyper Universe Early Access for $15.99. Early Access provides players the means to brawl it out with friends, and give the development team valuable feedback to shape the game as it moves towards official launch.
Early Access players also get 24 Hypers (playable champions) unlocked from the start with their unique gear (worth an estimated $120), plus 4 more are unlocked upon levelling up.
In Hyper Universe, players take control of a "Hyper," such as a ferocious venus fly trap, or a mongoose atop his best friend rhinoceros, all with different abilities and fighting skills that are meant to bring the ruckus. Depending on flavor, players can choose to play Hyper Universe with two-handed keyboard only or game controllers compatible with PS4, Xbox, Logitech, or Steam.
Hyper Universe can be purchased for $15.99 on Steam Early Access at http://store.steampowered.com/app/591530/Hyper_Universe/. For more information visit, http://hyperuniverse.nexon.net.