Hardware
Published on September 4th, 2023 | by Tony Smith
FireCuda 540 SSD 2TB Review
Summary: FireCuda 540 SSD 2TB is all about next-gen performance that delivers where it matters!
If you're looking to level up your PC gaming rig, then Seagate Gaming have the perfect accessory with their all-new FireCuda 540 M.2 PCIe Gen5 x4 NVMe SSD that delivers sequential read/write speeds of up to 10,000MB/s which literally smash traditional SSD's and even previous PCIe Gen 4's off this planet.
Welcome to your gaming power-up!

The drive is powered by the Phison E26 SSD controller with a Micron 232-Layer B58R 1,600MT flash that when combined with PCIi Gen5 x4 platform, it creates a super fast SSD. This PCIe Gen 5 compatible NVMe handles up to 2000TB total bytes written, including a 5-year warranty to ensure your gaming and information is in safe hands, particularly from a longevity point of view. Another excellent selling point is that this product comes with a 3-years of data recovery through Seagate.

Once out of the box and with its design, this form factor M.2 2280 double-side storage device measures at 155 x 109 x 24mm with a weight of just 70 grams. There are also two sizes available that include a 1TB model and a 2TB model (reviewed) with later found online from $550AUD (Sep 2023). Although there are cheaper NVMe's available, you won't be finding many (if at all any) that match the performance of the FireCuda 540 SSD 2TB.
With speeds up to 10,000 MB/s, this PCIe Gen5 takes no-prisoners, toppling Gen4 speeds by 50% and going 17 times faster than SATA SSDs. DirectStorage support brings faster load times to games and applications. Plus, handles upwards of 2000 TB total bytes written, perfect for powering through constant abuse. This SSD isn't for the faint of heart – Seagate
FireCuda 540 SSD 2TB Specifications:
NAND Components: 232-Layer Micron B58R TLC NAND.
NAND Controller: Phison PS5026-E26.
Cache: LDDR4.
Interface: PCIe Gen5 x4, NVMe 2.0.
Form Factor: M.2, 2280.
Dimensions: 80.15 x 22.15 x 3.58mm.
Drive Weight: 7.4g.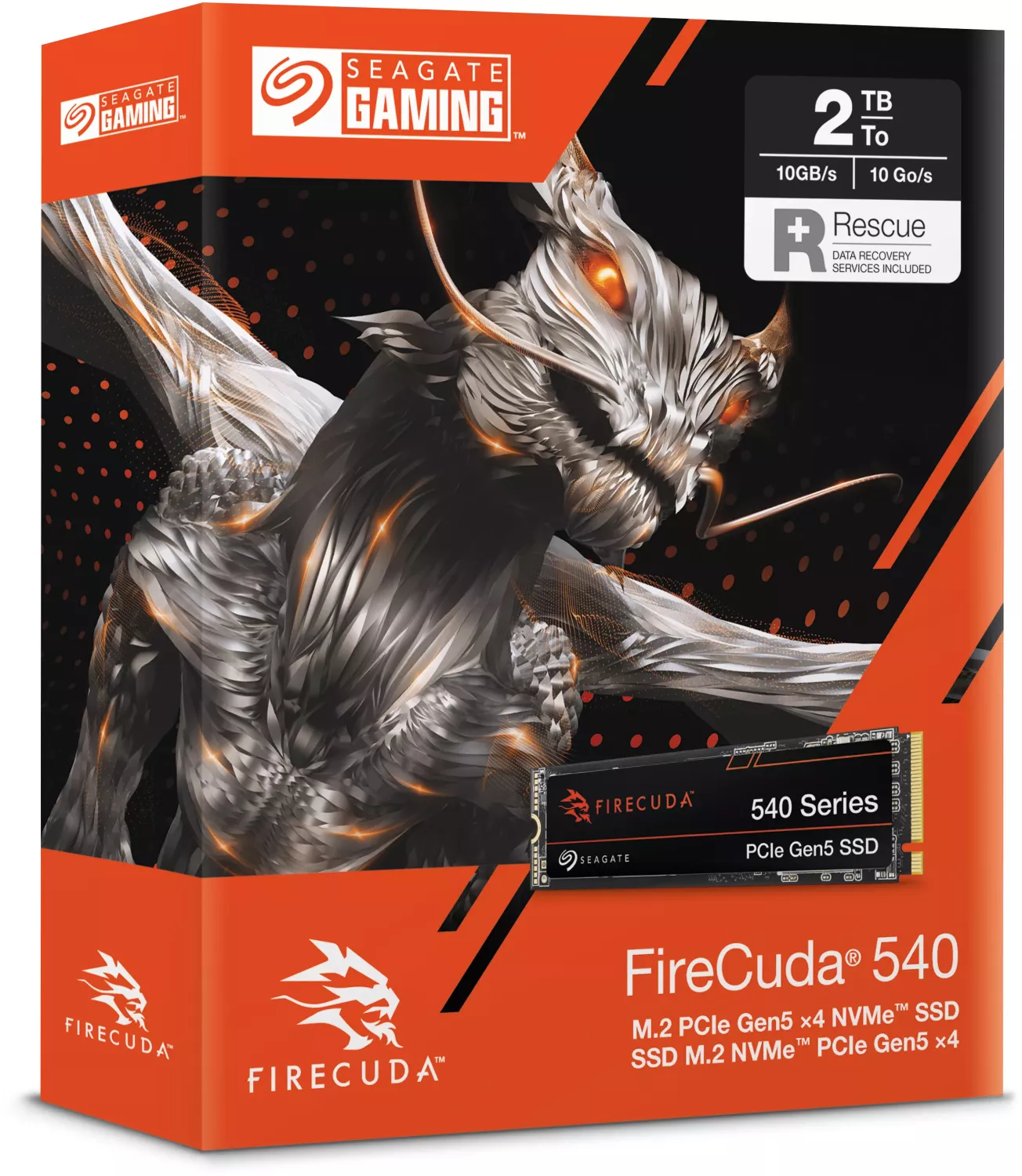 If you're a PC user, the product comes with Seagate's DiscWizard that easily allows you to setup the drive (e.g. partitions, cloning) and SeaTools which monitors the drive health (S.M.A.R.T) and ensures it has the latest firmware installed. Given that, both tools are invaluable for ensuring the best possible performance on your systems.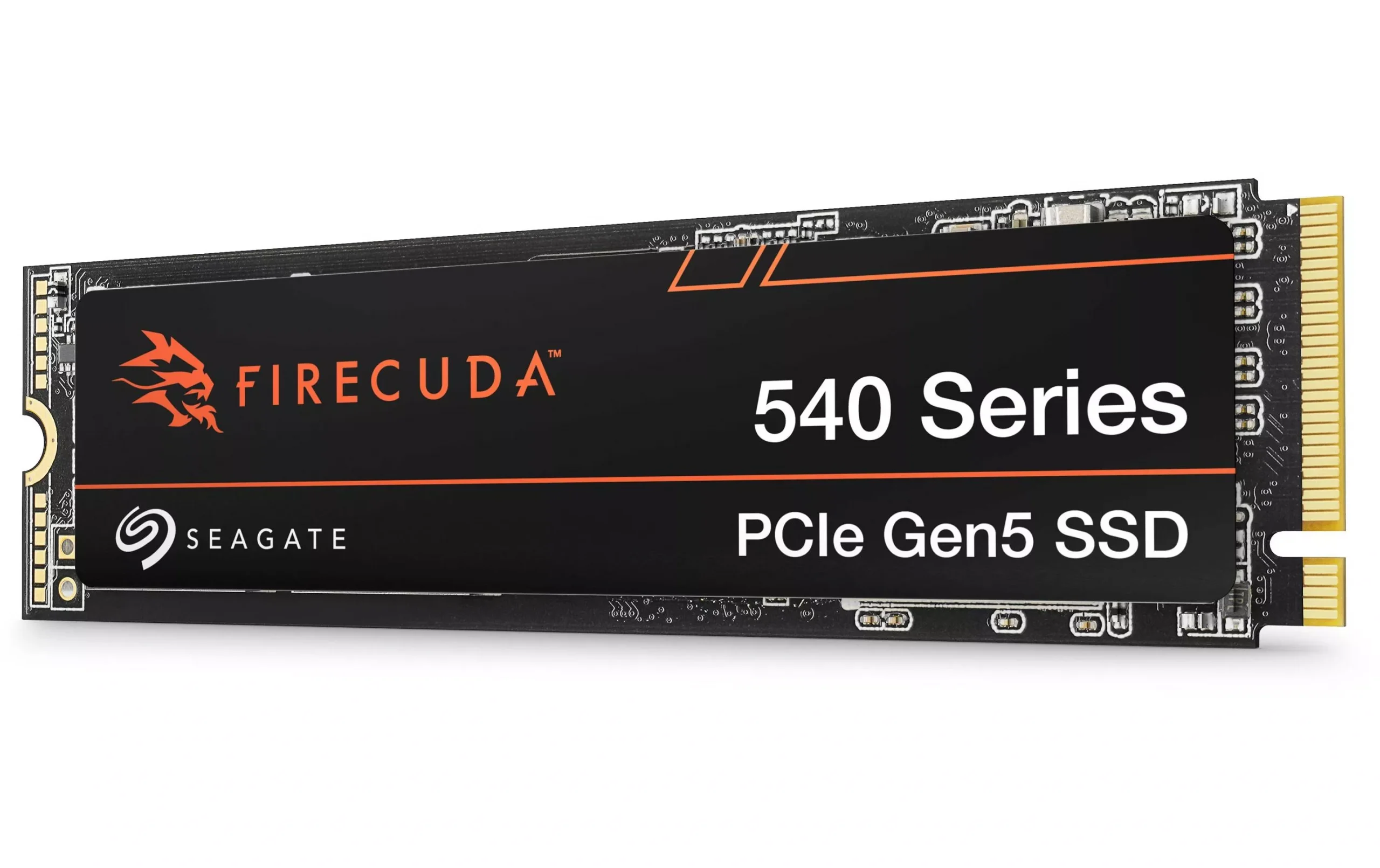 For testing, we tested the FireCuda 540 SSD 2TB on the following system configuration;
Motherboard: ASRock Z790 Pro RS1
CPU: Intel Core i9-13900K
Cooler: Corsair iCUE H150i Elite Capellix (water Cooler)
Power Supply: Super Flower Leadex Platinum SE 1000W
Memory: Kingston FURY Renegade DDR5 RGB Memory
Case: Thermaltake V250 Mid-Tower
Operating System: Windows 11 Professional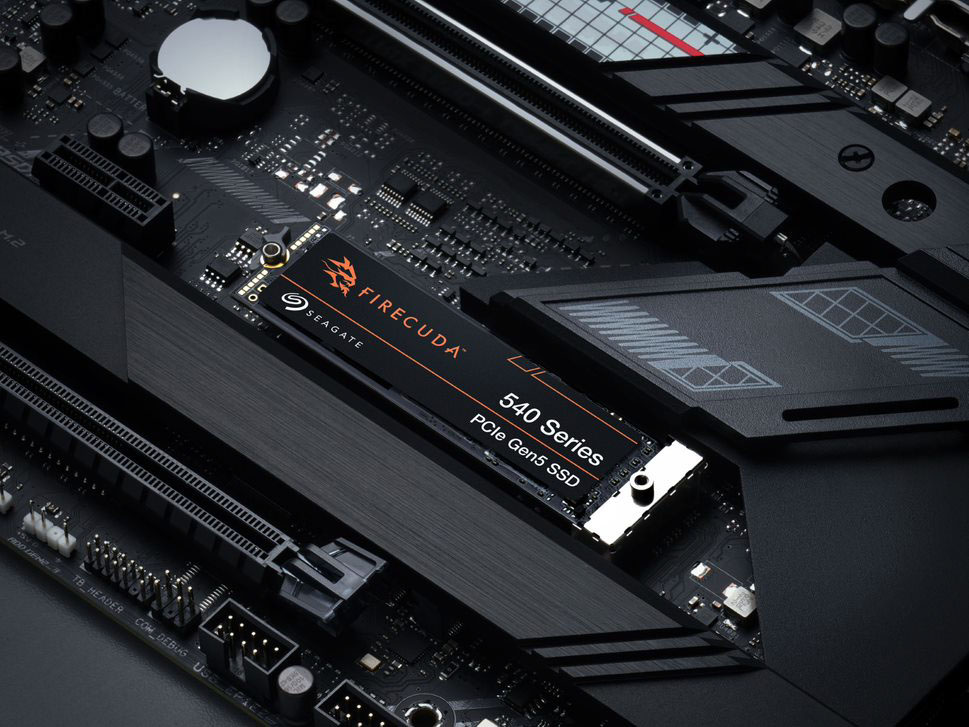 CrystalDiskInfo FireCuda 540 SSD 2TB Details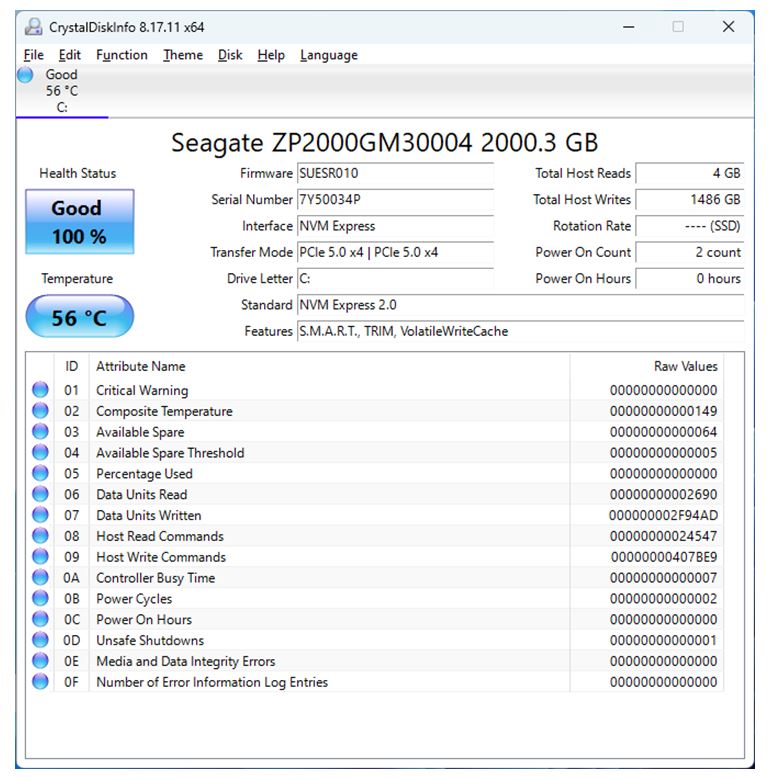 Benchmarks
While benchmarking can be subjective to a number of factors, we ensure that we test new products on a fresh operating system with no additional drives attached to the computer.
The first test was AS SSD Benchmark that is used to determine the performance of Solid State Drives (SSD) and synthetic and  copy tests. As you can see from the scores below, the FireCuda 540 SSD 2TB is a very fast NVMe and is part of the top 10 drives of this caliber.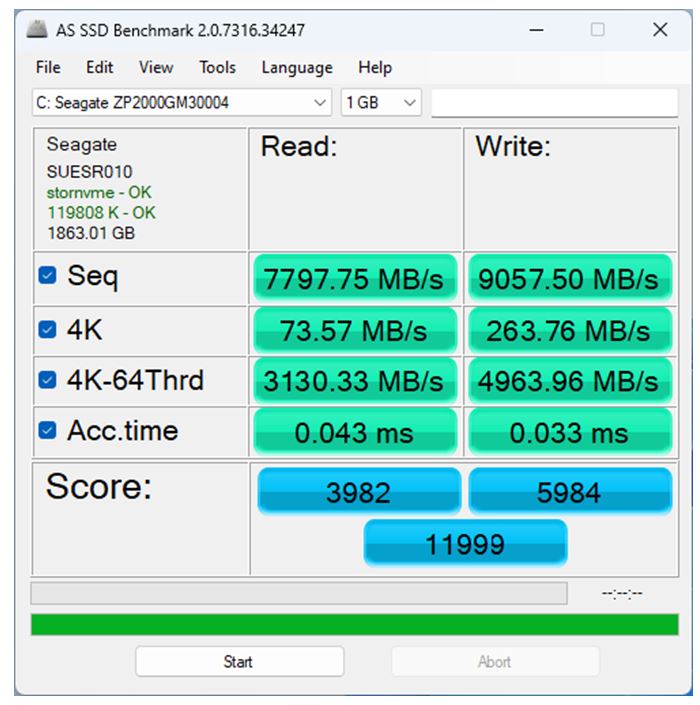 Next up was CrystalDiskMark which is an open source disk drive benchmark tool for Microsoft Windows. It is based on Microsoft's MIT-licensed Diskspd tool and is used to test performance of solid-state storage. CrystalDiskMark mirrored the advertised speeds of Seagate in terms of sequel read and write speeds. Even the other tests were on the higher end of the scale and again, this drive is currently in the top tier of drives in the world.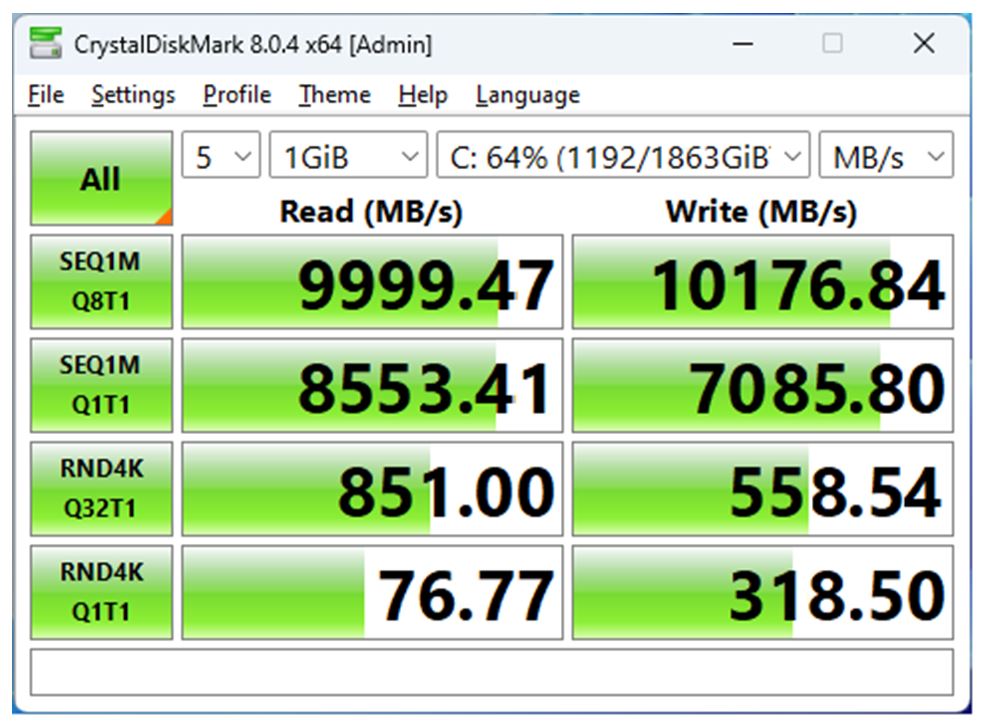 Lastly, 3DMark was used to test the FireCuda 540 SSD 2TB that has a Storage Benchmark module which tests the gaming performance of SSD's. Again, very impressive results from this product that really excels in the gaming arena.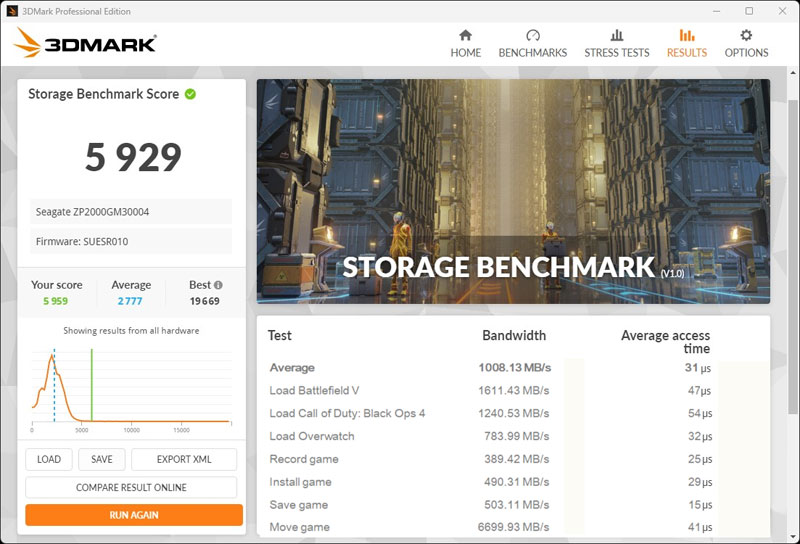 Final Thoughts?
If you're seeking speed and performance, then the FireCuda 540 SSD 2TB  is indeed the NVMe for your gaming rig or gaming notebook.
Recommended!