Hardware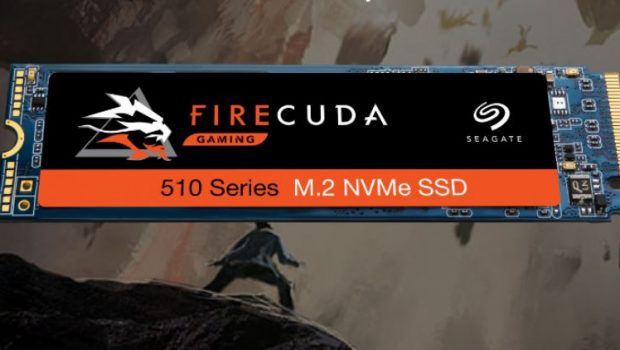 Published on July 15th, 2019 | by James Wright
FireCuda 510 SSD Review
Summary: The Seagate FireCuda 510 SSD provides super sonic speeds for your data that in turn will considerably speed up your PC and more importantly gaming worlds.
Seagate's latest NVMe SSD is their FireCuda 510 that has been designed for gamers and PC enthusiasts and is six times faster than traditional SSD's. In other words, this is one mean beast when it comes to performance with read speeds of up to 3450MB/s… and that's just for starters!
FireCuda 510 SSD provides the fastest PC gaming storage speeds so you spend less time loading levels and maps, fewer seconds respawning, and reduced stuttering in open-world gaming
– Seagate
Highlights
Form Factor: M.2 2280 single-sided
Interface: PCIe Gen3 ×4, NVMe 1.3
Max. Sequential Read Speed: 3,400 MB/s
Max. Sequential Write Speed: 2,100 MB/s
Capacity: 1TB & 2TB
Limited Warranty: 5 years
Adding to the features of this high-performance drive is the accompanying software called SeaTools. SeaTools is basically a drive monitoring tool that adds the easy ability to check for new firmware and software updates, assist with partitioning and the ability to erase your drive securely… it's definitely a handy tool have running in the background. While this NVMe SSD comes with a 5-year warranty, the drive boasts a mean time between failures (MTBF) of 1,800,000 hour for some great peace of mind!
At its core, the FireCuda 510 is a 64-layer 3D TLC NAND M.2 2280 PCIe x4 NVMe SSD which uses the latest SSD and NVMe technology in order to create the ultra-fast speeds of this drive. It also has an enhanced dynamic SLC cache that gives up to 28GB of memory to increase read/write speeds.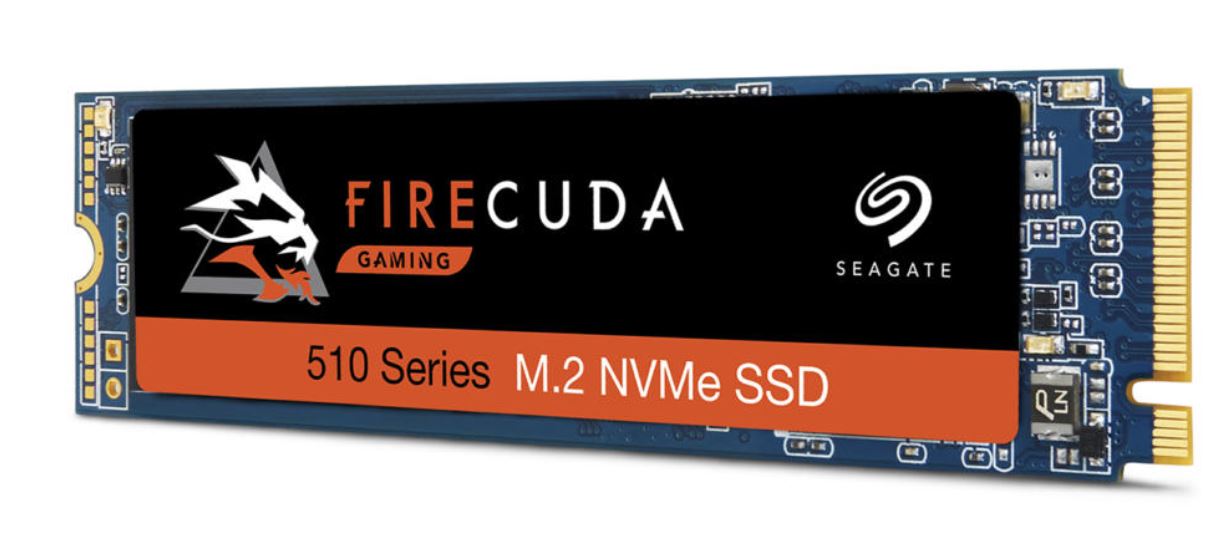 Furthermore, the FireCuda has a very small footprint with a measurement of just 3.5mm (height) x 22 mm (width) x 80mm (length) with a weight of just 8.3 grams. Installation is relatively straight forward and once attached to your motherboard or adapter, this will flag the SSD with the Bios in order for it to be available for Windows 10.
Once the FireCuda 510 SSD was detected by Windows 10, we were ready to begin our benchmarking. The first test off the ranks was the highly popular CrystalDiskMark 6 that is a free benchmarking tool and is used widely amongst reviewers and computer enthusiasts. This test proved what a contender this NVMe SSD is with a write speed of 3,201MB/s and a read of 3391MB/s. Needless to say, it sat very closely to Samsung's 970 Pro.
Next up was the "real-world" storage test of PCMark 8 that simulates program tests for software packages such as Adobe Creative Suite and Microsoft Office. The Seagate Firecuda scored a very impressive 5082 that beat the Samsung 970 Pro. Keeping with our "real-world" tests was AS SSD Benchmark that determines the performance of Solid State Drives (SSD) and a variety of tests, here are the scores for the copy tests.

AS SSD Benchmark
ISO File
1654MB/s
Program Folder
595MB/s
Game Folder
1338MB/s
The last test was with ATTO Disk Benchmark that is another free tool that helps measure your PC's storage system performance. The scores produced from ATTO Disk Benchmark revolved around sequential tests with speeds of 3489MB/s (read) and 3065MB/s (write). Like the other results, the Seagate Firecuda is new challenger in the NVMe SSD realm that not only kept up with the best of them but also beat some of the industry's best.
Final thoughts?
You cannot deny that the FireCuda 510 SSD is a very fast drive and if you're looking to upgrade or build a new gaming rig, this NVMe SSD has been designed for you and your virtual gaming worlds. It also gives the fabled Samsung 970 EVO a run for its money and comes with a RRP of $450AUD (July 2019).
For more information, please visit https://www.seagate.com/au/en/internal-hard-drives/ssd/firecuda-ssd/