Films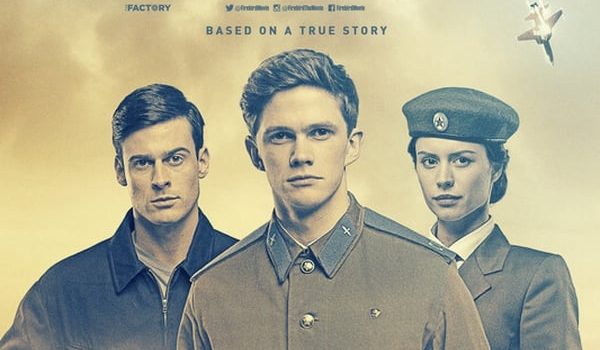 Published on May 16th, 2022 | by Scott De Lacy
Firebird (2021) – Film review
Reviewed by Scott De Lacy on the 12th of May 2022
The Factory, No Reservation Entertainment and Film Estonia and Firebird productions presents a film by Peeter Rebane
Produced by Mauro Durant, Michael Edelstein, Tom Prior, Peeter Rebane, Priit Rebane, Brigita Rozenbrika
Written by Peeter Rebane, Tom Prior, Sergey Fetisov
Starring Tom Prior, Oleg Zagorodnii, Diana Pozharskaya, Nicholas Woodeson, Kasper Velberg, Margus Prangel
Music by Krysztof A. Janczak
Cinematography by Mait Mäekivi
Edited by Tamet Tasuja
Rating: R
Running Time: 1 hr 47min
Release Date: Varies (refer to IMDB)
Firebird is based on a true and remarkable love story, set in Estonia at the height of 1970's Communist Soviet Union during the Cold War. Produced and written by actor Tom Prior and director Peeter Rebane, this is a forbidden and clandestine romance between Sergey Serebrennikov (Prior) and Roman Matvejev (Zagorodnii).
The couple meet each other in service to their countries air force. Sergey as a private and Roman as a lieutenant and fighter pilot. Such liaisons are not only frowned upon, but are criminal and are severely punished.
It was extremely important for Prior and Rebane to tell Sergey's story in an pure and honest way, ensuring that reality and truth of the story was not lost due to outside influence, political agendas or by casting ideologies. The combination of Rebane and Prior being writers, have given them a unique ability to take ownership of his story and retell it in raw yet stunning detail, ensuring that the untamble passion between the two and the unique circumstances of their romance were shown in a way that can resonate with the audience.
It is interesting to consider that in many respects, in the days of Soviet Union, there is no sensationalism, no inflated ideological ego or heightened threats to personal identity or natural existence that exists today. Only the singular issue of homosexuality being criminally outlawed and unacceptable to the party, yet seemingly the people had their own opinions about the morality and some would silently question their governments position.
In contrast to today, the homosexuality would not be questioned, but the relationship itself would be considered inappropriate and be invalidated due to the power imbalance of Roman being Sergey's superior officer. Upon reflection of these and similar elements, such a romance would be even more difficult and just as dangerous in 2022, and in truth, would perhaps not have eventuated at all.
Overwhelmingly Tom Prior's performance is outstanding and real. The portrayal has the audience feeling like Sergey simply cannot breathe without his Roman, that Sergey cannot reconcile his life, his decisions and his other wordly priorities without Roman in his life. Simply, true, unabated love for another person, the kind that only the lucky among us have ever felt.
Oleg Zagorodnii embodies the eternal struggle, the passionate love for one, with the soul crushing weight of the consequences of his decisions and expectations of others. Always trying to be everything to everyone, fulfil his duties and attempting to have it all, namely to be with the one that he truly loves.
In what is ultimately an expected tragedy, is nothing short of a realistic journey through life, where those aforementioned fortunate ones have also experienced. The struggle is real and the love is inescapable, desperate and regrettable.
The cinematography is outstanding. The blending of colours and tones form an integral part of the story telling, reinforcing the Soviet Era backdrop but also enhancing the mood. The audience is always 'right there' with Sergey, and intense suspenseful moments are in a way a participation with the audience, especially as Prior captured and perfectly portrayed the new and inexperienced nature of a young Sergey experiencing his first passionate romance.
If you were to describe this film to a friend, you might suggest it is a Russian Brokeback Mountain mixed with a Top Gun theme, but that would not quite do it justice. Instead, this story is perhaps what Brokeback Mountain should have been, or what we all would have wanted to see. Well, the cast would have been infinitely more attractive, no?
Firebird delivers everything you want in a traditional movie, and nothing you don't want. This one should not be missed.
Summary: Tom Prior is captivating in this true story of a forbidden clandestine romance during the cold war in the Soviet Union.