Hardware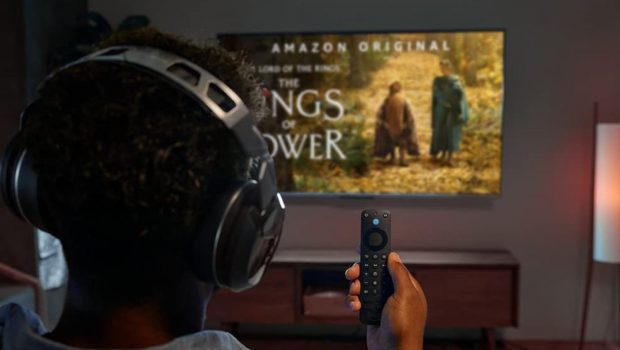 Published on December 1st, 2022 | by James Wright
Fire TV – Alexa Voice Remote Pro Review #2022
Summary: The Alexa Voice Remote Pro is a smartly priced upgrade for owners of Fire TV.
The Alexa Voice Remote Pro is an excellent upgrade over its predecessor that still contains that Amazon Spartan simplicity but gives the user those clever smart features, including new backlit buttons. Speaking of buttons, there are two programmable ones that can be mapped to any app installed on your Fire TV or even Alexa phrase such as turning on the bedroom light or what's the weather tomorrow. Further, there's a new button to activate Bluetooth audio.
With that said, the remote has been designed for Fire TV's that also requires you to have an Amazon account in order to use the features, including smart assistant. Of course, if you're looking at this remote, then you already know that! In terms of design, the Alexa Voice Remote Pro contains the following buttons;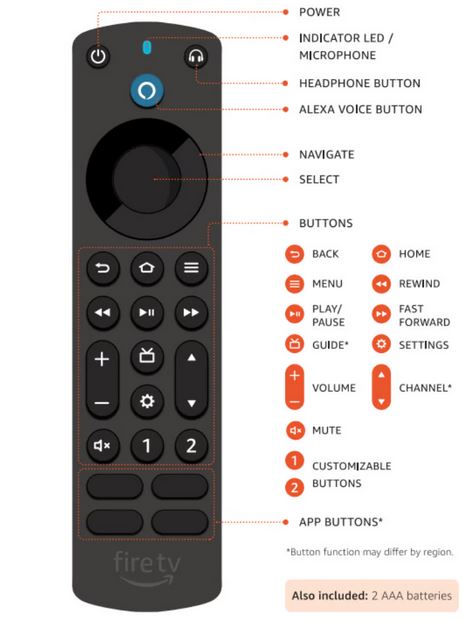 #: The four buttons on the bottom are Prime Video, Netflix, Disney and Amazon music.
Accessing Alexa is still the same as the previous remote which is done by holding down the Alexa button. To remap either of the two programmable buttons, you simply hold down the button and choose one of your recent Alexa commands that comes up as a list.
Unboxing Gallery
As mentioned, there is a new Bluetooth button in the top right hand corner that looks like headphones. By pushing the button, it brings up your Fire TV's on-screen Bluetooth menu. That's where you can quickly pair a set of Bluetooth headphones or earbuds. While all of this is happening between the Fire TV and your chosen headphones; the remote button just gets you to that menu faster.
As we have a Fire TV in the bedroom, the illuminated backlit buttons work a treat and is automatically enabled when you lift it up that makes finding those buttons very handy. While I have memorised the button layout of the previous remote, it is a very useful feature, particularly if you're half asleep. If you lose your remote control, you can access it via another Alexa device by saying "Alexa, find my remote" and like find my phone, it will start to ring the device which makes finding it a breeze.
Final Thoughts?
The Fire TV is still a fantastic device from Amazon and if you're looking for an upgrade, particularly from a user friendly approach, the Alexa Voice Remote Pro provides a great affordable option.
Recommended!
Features
"Alexa, find my remote." – Use a device with Alexa, the Alexa app or Fire TV app and Alexa Voice Remote Pro will emit a ring. No searching cushions.

Backlit for your convenience – Navigate movie night with a motion-activated backlight that illuminates buttons in dimly-lit rooms.

Two customizable buttons – Create your own shortcuts to favorite channels, apps, or any Alexa commands.

Dedicated headphone button – A new shortcut to the on-screen Bluetooth menu that lets you pair your wireless headphones fast.

Integrated TV controls – Control power, volume, plus surf live TV with dedicated channel buttons all from one remote.

Press and ask Alexa – Use your voice to find your shows, open apps, manage volume, and even control compatible smart home devices.

Compatible with most Fire TV streaming media players, Amazon Fire TV smart TVs, and smart TVs with Fire TV built-in.

Not compatible with Fire TV (1st and 2nd Gen), Fire TV Stick (1st Gen), Element Fire TV Edition, Insignia HD/Insignia FHD, Hisense U6HF 4K ULED Fire TV Series, or Echo show 15.