Comics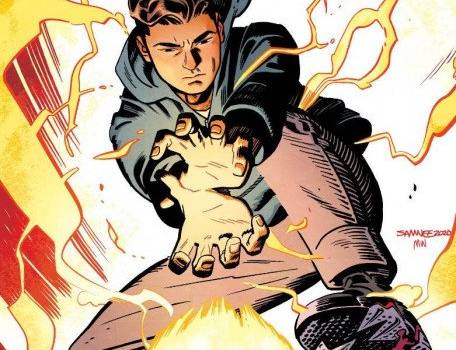 Published on August 9th, 2020 | by Sandro Falce
FIRE POWER #1 + #2 (2020) Review
Summary: The first two issues of Fire Power introduce us to new characters, set up some fun arcs, and deliver on some fire-infused martial arts.
3.5
Things Are Heating Up
The first volume for Fire Power, which was more of a prequel to this new ongoing series, dropped a couple months ago. Now the journey begins. The first two issues are out right now and things are certainly heating up.
Coming to us from writer Robert Kirkman (The Walking Dead, Invincible) and artist Chris Samnee (Thor: The Mighty Avenger), Fire Power tells the story of Owen Johnson. In the first volume, we saw him journey to China and train at the mysterious Shaolin Temple. The story picks back up 15 years later. Owen is now married with kids and is living a normal life… However his past is about to come knocking on his door.
One thing that stood out to me about the first volume was the pace. It moved along briskly and felt quite cinematic. These two opening issues are just as brisk but feel less cinematic and more like a high-budget TV program. This might be due to the story taking place in suburbia rather than a temple used to train martial artists, and the change is welcome.
Even though it's been 15 years, these two opening issues tell you exactly what you need to know about the time that has passed and in a way that isn't very heavy-handed with exposition. In fact, the second issue has almost no dialogue, let alone exposition, as it's focused on an extended action sequence.
The art is just as great as it was in the prelude. Character designs and expressions are very well captured, you know how they're feeling in every panel. The action is swift and easy to follow. It all lands very well because of how excellent the art is.
There's a lot of promise here and I'm excited to continue reading this new series. Part of me wants to wait for the next complete volume to be out instead of reading the title month-to-month but that's just because of how fast-paced the story is. Either way, Fire Power has hooked me in. This book is well worth your time.
Fire Power #1 & #2 are out now via Image Comics.