Games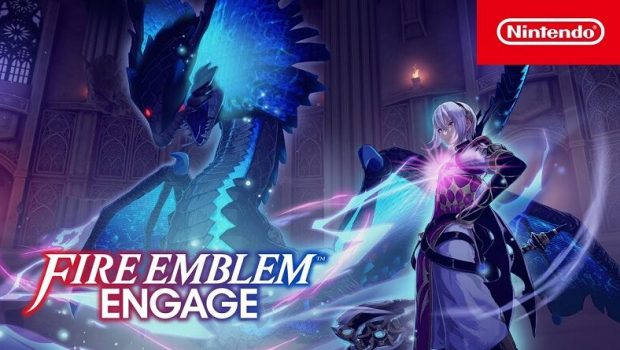 Published on March 23rd, 2023 | by Adrian Gunning
Fire Emblem Engage Expansion Pass Pack 4 Available On 5th April Features Fell Xenologue
The Divine Dragon's adventure continues when the final pack in the Fire Emblem Engage Expansion Pass DLC* launches for Nintendo Switch on 5th April. The Fire Emblem Engage Expansion Pass – Fell Xenologue trailer reveals a distorted version of Elyos for Alear to explore. They're led to this parallel world by a mysterious voice asking for help in the Somniel. Together with Dragon twins Nel and Nil, Alear embarks on a new journey to collect seven Emblem Bracelets.
After completing Chapter 6 and unlocking the ability to transform items using the Ancient Well in the Somniel, the additional Fell Xenologue story will be accessible. When players complete the Fell Xenologue storyline, new allies will be available for the main game. New unit classes – the Enchanter and Mage Cannoneer – as well as a variety of items will also be available to those who complete the Fell Xenologue storyline.
About Fire Emblem Engage: Once every 1,000 years, legendary heroes called Emblems grant incredible power to whoever holds the 12 Emblem Rings. As the ritual nears, Alear – the Divine Dragon of prophecy – awakens to collect the rings and bring peace to the land. However, the Fell Dragon Sombron has also risen and seeks the rings for his own evil gain. Only Alear and those loyal to the Divine Dragon stand between Sombron and total destruction…
Players will command the army of the Divine Dragon through turn-based battles across the continent of Elyos. Each battle is different, requiring its own strategy and approach based on each unit's strengths and weaknesses. Using the weapon triangle is key to winning battles as each weapon type has an advantage over another. In addition, both heroes and enemy troops that use special arts will gain an advantage over opponents with bows, tomes, and knives.
In addition, players can tailor their experience with a range of difficulty options and game modes suited for all skill levels. Normal, Hard and Maddening difficulties await while those looking for a more laid-back experience can even use Auto-Battle to handle combat for them. In addition, Casual Mode sees fallen allies revived after a battle while they'll be lost forever when using Classic Mode. If a player makes a major error in combat, they can use the Draconic Time Crystal to rewind and try again, regardless of the selected mode.
The fourth and final pack for the Fire Emblem Engage Expansion Pass DLC launches on 5th April. It introduces additional class types, as well as a new story scenario – Fell Xenologue – featuring new characters, locations and maps for you to discover.