Films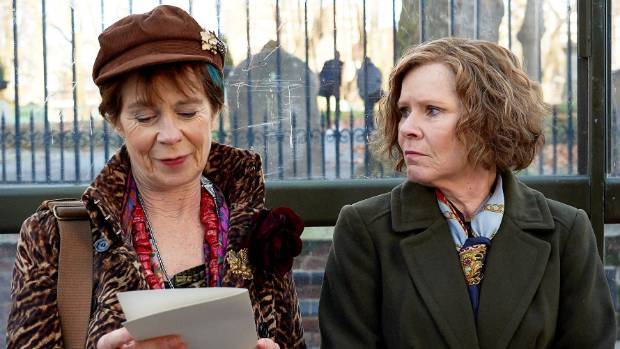 Published on March 12th, 2018 | by Debbie Zhou
Finding Your Feet – Film Review
Reviewed by Debbie Zhou on the 12th of March 2018
eOne presents a film by Richard Loncraine
Producers: Nick Moorcroft, Meg Leonard, John Sachs, Andrew Berg, James Spring and Charlotte Walls
Starring: Imelda Staunton, Timothy Spall, Celia Imrie, Joanna Lumley, David Hayman, John Sessions and Josie Lawrence
Written by Nick Moorcroft, Meg Leonard
Music by Michael J McEvoy
Cinematography John Pardue
Edited by Johnny Daukes
Rating: PG
Running Time: 111 minutes
Release Date: the 22nd of February 2018
If finding your way in life requires a bit of dancing, why not? Finding Your Feet is a "second chance at love and life" film—a genre we now expect to see on our screens at least once per year (think The Best Exotic Marigold Hotel and The Lady in the Van).
Like those films, Richard Loncraine's film centres on a middle-aged woman, 'Lady' Sandra Abbott (Imelda Stanton), whose expectations of her husband's "golden years" of retirement shatter with the discovery that he has been cheating on her with her best friend. It's a trope that we've seen before in these 'what does my life mean now?' stories. This time, it's Sandra's inability to look beyond her upper-class privilege that means that she must re-evaluate not only her class and rank, but her priorities about love and life.
Sandra becomes a mostly likeable character because of Imelda Staunton. Her gift is showcasing a decent, endearing performance no matter what the script throws at her. It's momentarily difficult in situations where Nick Moorcoft and Meg Leonard's writing lapses by using minority characters as a punchline for its jokes. In one of the first scenes, Sandra and her estranged, care-free sister, Bif (Celia Imrie), eat at a Chinese restaurant. Sandra makes continuous side comments about the strangeness of Chinese culture and its foods. If that's not bad enough, the scene ends with food being thrown into a harmless Chinese waiter's face for no apparent reason but to stress Sandra's hilarious ignorance.
Yet Sandra still emits sympathy, especially when her journey of self-discovery is right alongside Bif. She reintroduces Sandra to the downright pleasures of life. Their relationship is fused with a sisterly affection that makes this film slightly more bearable. When Bif confidently strikes down Sandra's prejudice and small-mindedness, it proves refreshing. However, it's a strange family to root for, particularly when so many things are far-fetched.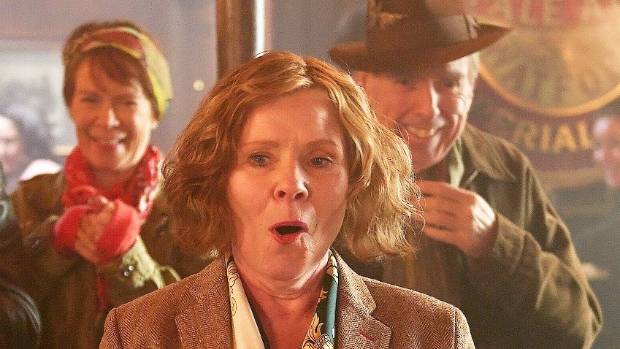 Finding Your Feet also shoehorns itself into outdated clichés, including the caricature husband, who doesn't ask for his wife's forgiveness, the adult daughter who roots for her parents to reunite for no reason other than to make her life easier, and labelling the woman Sandra's husband had an affair with as a "homewrecker" and a "bitch".
For a film that stresses its musical numbers and how dancing can rejuvenate lives, there's funnily enough not that much of either. There's only a few numbers where couples move to some fun music. Their flash mob surreally becomes a viral hit and they are invited to compete in Italy (only in the movies, right?). It just shows how cooped up the film is within its bubble of old, privileged white people. It's running time of nearly two-hours fails to bring enough surprises or life messages to make the time go faster.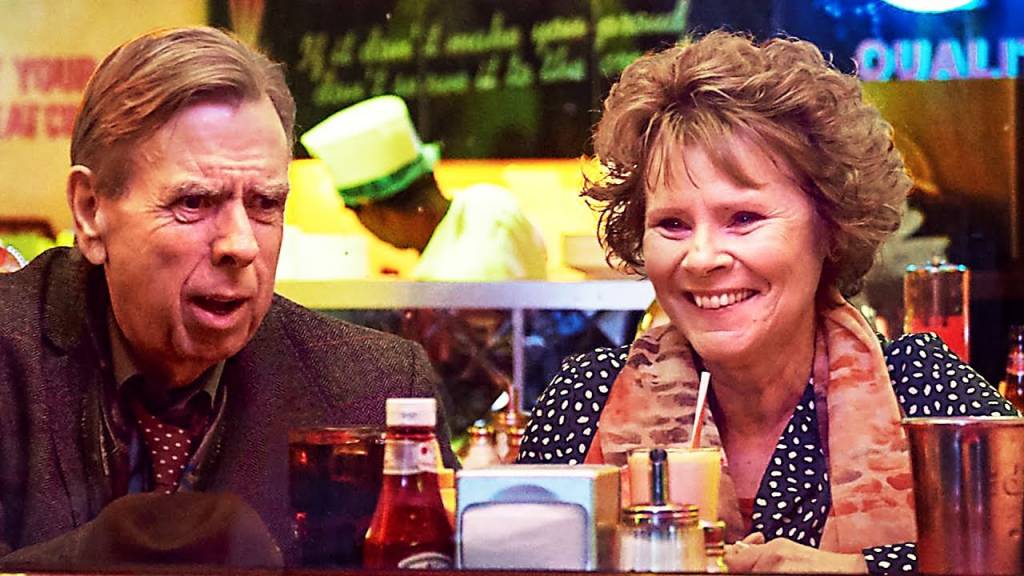 Thank goodness there's Timothy Spall and Imelda Staunton to save the day (Spall plays a man whose wife is now deteriorating from dementia). Their relationship gives the film momentum. They ooze only an inch of the charm than they usually do, but that's enough. There's a fun edge to their performances, which culminates in a sweet final scene. It's clear from beginning to end that Finding Your Feet has been made for a certain audience—one where it's easier to play into the fantasy of growing older, and where life can hopefully end up fitting into neat, expected boxes.
Summary: Finding Your Feet shoehorns itself into outdated clichés. It's running time of nearly two-hours also fails to bring enough surprises or life messages to make the time go faster.