Films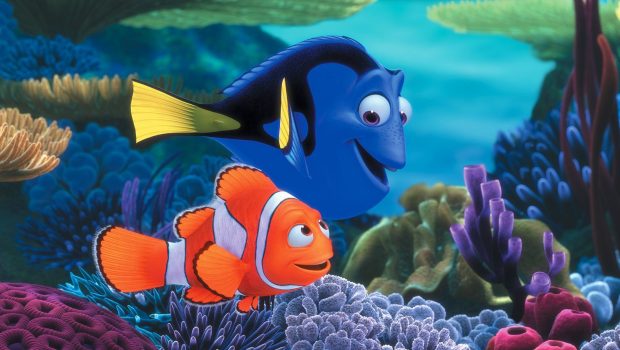 Published on June 15th, 2016 | by Admin
Finding Dory – Film Review
Reviewed by Conor Bromhead on the 10th of June 2016
Walt Disney Pictures presents a Pixar film by Andrew Stanton
Produced by: Lindsey Collens
Starring: (voices of) Ellen DeGeneres, Ed O'Neill, Albert Brooks, Hayden Rolence
Screenplay by: Andrew Stanton, Victoria Strouse
Edited by: Axel Geddes
Music by: Thomas Newman
Runtime: 103 minutes
Rating: G
Release Date: the 16th of June 2016
A second visit to one of Pixar's fully realised animated worlds should be undertaken with diminished expectations. While that initial magic is nearly impossible to recapture, great things can still be expected from the studio; the obvious exception is Cars 2 (2011), which has the glaring flaw of being another Cars (2006) movie.
Finding Dory takes place one year after the events of Finding Nemo (2003). Dory, everyone's favourite blue tang with short-term memory loss and voiced by Ellen Degeneres, has started getting flashbacks of her long lost (and forgotten) parents. A memory prompts her to travel to Californian waters to find her family bringing father and son duo Marlin and Nemo in tow. In Finding Nemo, the movie was about the journey from the Great Barrier Reef to Sydney Harbour; Finding Dory mixes things up, crossing the whole pacific ocean using a teleporter-like slipstream in less than five minutes leaves the majority of Dory's search to take place at an Aquatic rehabilitation park.
A host of faces, fresh and familiar, are featured along the way. The newcomer in the spotlight is Hank the grouchy octo…septopus voiced by Ed O'Neill. The dynamic between Hank and Dory has parallels to Marlin and Dory in Finding Nemo and, while still giving him and Nemo things to do, Marlin is pushed to the peripheral. This fresh combination works fine as Marlin feels complete as a character after the first movie. Sequences involving Hank and Dory sneaking past children in the park are reminiscent of Toy Story films and makes for some fun moments. Some highlights include Hank's ability to camouflage as everyday objects and Sigourney Weaver providing the voice-over of the park exhibits and acting as a voice of god to the fish.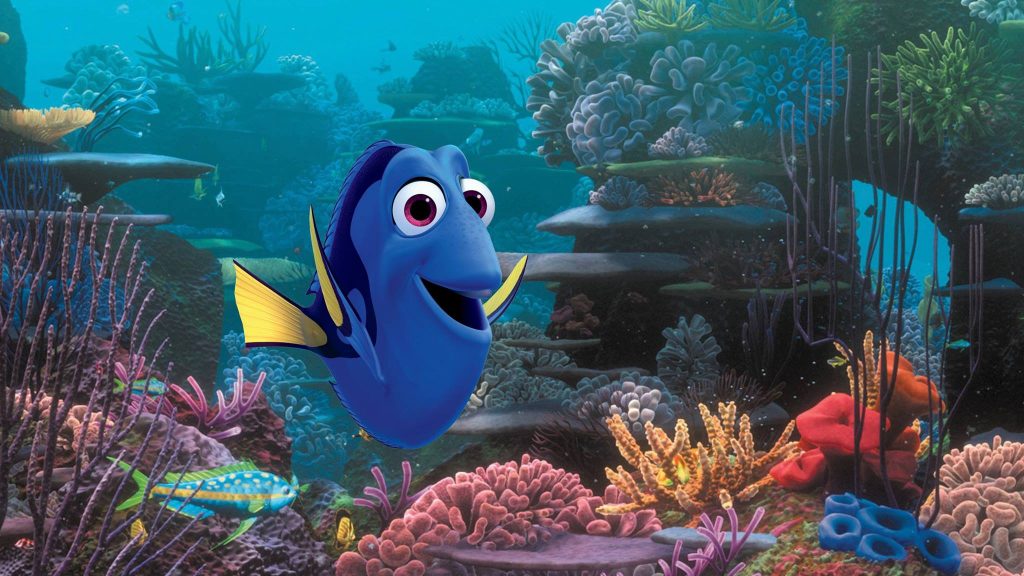 From start to finish, Finding Dory is packed with both colourful sight gags and great lines for all audiences. It has some great callbacks to Finding Nemo while just staying shy of being repetitive on its' story beats. There's even a new incarnation of the seagull "Mine, Mine, Mine". The movie also does a good job filling in some gaps of first film, expanding on Dory and Marlin's first encounter and explaining how Dory can speak whale. This time around Dory's memory problems are given greater focus and provide the film's central message. Her issues are simultaneously a problem and an endearing aspect of her, but most importantly they are what makes Dory special in her own way. The message is straightforward, simple, and effective. While not exactly fresh for a Pixar plotline, it instils this family fish adventure with a classic feeling. The flashbacks to a forgetful, young bug-eyed Dory are also super cute.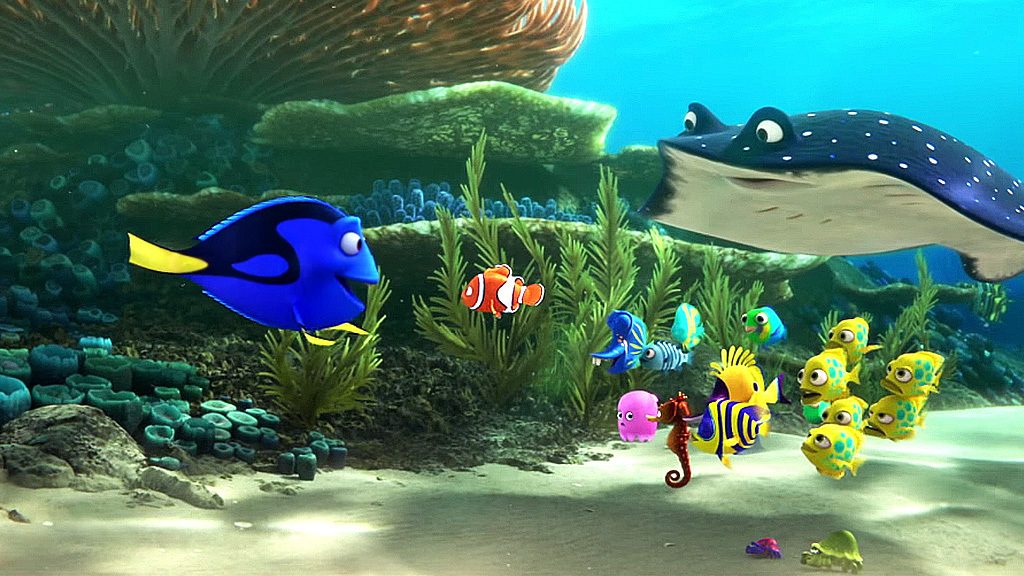 As a whole package, Finding Dory is a great but safe sequel. It's not quite as magical as Finding Nemo but that would be near impossible to achieve. The cast of characters, while great, are a little less memorable, the best lines and moments will also be found in the first movie. Visually, it also seems more consistent with the 2003 movie than contemporary capabilities. While the main feature is nothing to scoff at in this department, the preceding short, Piper, is a breathtaking visual treat. But none of this stops Finding Dory from definitely being worth a watch. Perhaps a more bold third instalment could match the impact of Toy Story 3 (2010) by exploring current issues with the Great Barrier Reef where the characters live.
Summary: Doesn't throw the fish out with the tank water, an excellent but not too daring sequel.