Uncategorized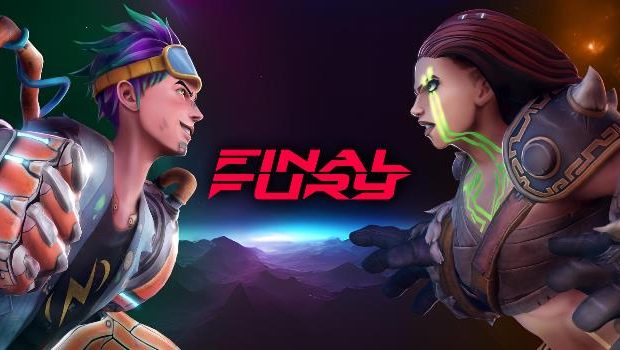 Published on June 15th, 2023 | by Adrian Gunning
Final Fury – Classic 2D Street Fighter Reimagined for 3D VR
Kluge Interactive, the studio behind the top-selling VR rhythm game Synth Riders, today announced the upcoming Meta Quest 2 closed beta playtesting for their newest title, Final Fury, during the summer 2023 UploadVR Showcase.
Currently in development for all major platforms, Final Fury is a groundbreaking new entry in the VR fighting game genre, bringing the dynamic gameplay mechanics of classic arcade fighting games to the immersive world of virtual reality.
"To bring classic Street Fighter-like experiences to the world of VR, we had to rethink classic gameplay mechanics, transporting them out of the 2D flat screen and into the world of VR. Come experience combat like never before. Chain together precision combos using our unique gesture attack system. Hone quick reflexes to defend against incoming strikes and strategize counterattacks to emerge victorious," said Abraham Aguero, Creative Director, Kluge Interactive. "Easy to pick up, yet with technical depth reminiscent of classic arcade fighters, Final Fury offers a unique challenge for players of all skill levels. Join the closed beta playtest and immerse yourself in the heat of combat through a first-person perspective, but when you're ready to unleash your Final Fury, the game shifts to a third-person view, letting you witness your character's epic moves in action!"
Final Fury transports players into a distant future where the galaxy's most formidable combatants vie for supremacy in an epic fighting tournament. The closed beta will feature a selection of the game's diverse roster of characters including Tempest, the well-rounded fighter with ice-based powers, Glitch, the mine-laying robot that dominates control of the arena, Niko, the speedy fighter with electrifying attacks, and Gaia, the earthy brawler with nature-based powers. Combatants boast their own unique fighting style, move set, and personality, adding depth and variety to the combat. The game is designed to be approachable for all skill levels, appealing to both hardcore fighting game fans and VR enthusiasts alike.
"Action-fighting game fans and VR enthusiasts can now go hands-on with our Closed Beta playtest where players can experience both single and multiplayer battles and provide invaluable feedback. Your input will aid us in putting the final touches on Final Fury. Are you ready to join the battle? Space for combatants is limited. Apply for the Closed Beta playtest now," said Aguero.
Closed Beta playtesting will commence on July 21st, the closed beta will provide Quest 2 headset users with a tantalizing preview of Final Fury's single player and multiplayer modes, offering just a taste of the full experience to come. In single player, closed beta participants will be able to hone their skills against CPU opponents, while multiplayer opens up opportunities for head-to-head battles against friends or random players.
Invites for the Closed Beta playtesting will be distributed in waves throughout the Closed Beta. Apply here to be one of the first for the closed beta test and sign up for the newsletter, visit the official Final Fury website.