Games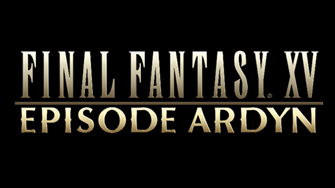 Published on March 27th, 2019 | by Admin
Final Fantasy XV I Episode Ardyn Out Now
Learn the Truth Behind the Charismatic Villain of FINAL FANTASY XV 
SYDNEY, 27th March 2019 –   The epic saga of FINAL FANTASY® XV reaches its conclusion as the final chapter of downloadable content (DLC), "Episode Ardyn," was released today. Set 35 years before the events of FINAL FANTASY XV, players will uncover a brand new storyline from the perspective of the villainous Ardyn Lucis Caelum, and learn what drove the scorned saviour to seek revenge against the line of Lucis.
Launch Trailer

Prologue Movie

FINAL FANTASY XV EPISODE ARDYN features:
Several new options and gameplay mechanics to explore, including the ability to control Ardyn himself
Exhilarating, action-packed battles where players can utilize powerful new attack moves and skills unique to Ardyn, including the "Rising Phantom" and "Dark Tornado"
The ability to fly across the city of Insomnia while regaining MP in the process with "Shadow Step"
Though a foe of Noctis, the summonable Ifrit is now an ally of Ardyn and may dispatch enemies with powerful fire magic
A photography mode allowing players to capture the captivating city of Insomnia
A "Hat Shop" offering a plethora of hats for players to purchase, which also appear in cutscenes
Rewards upon completion of the episode, including the new "Ardyn's Ensemble" outfit and "Mutant Rakshasa Blade" for Noctis
The FINAL FANTASY XV EPISODE ARDYN launch trailer can be viewed here: https://youtu.be/a626WIntlKM.
SQUARE ENIX also released new content for FINAL FANTASY XV MULTIPLAYER: COMRADES, including the new bonus quest "Feathered Foe – Kenny Crow," in which players can enjoy a battle against a new boss, Kenny Crow. An extremely tough opponent, Kenny has the ability to backflip, shoot beams from his eyes, and spray bullets at players. Players who survive this difficult battle will be rewarded with an all-new end credits sequence taken over by Kenny Crow himself. Players can also unlock two new outfits, the male "Warrior's Armor" outfit and the female "Street Attire" outfit, at an INGEM system in exchange for item tokens.
As a celebration of the final piece of FINAL FANTASY XV content, the collaboration quest "A Gift From the Gods" will re-open in Assassin's Creed Origins. Players are able to claim the Ultima Blade, Ziedrich and a mount named Kweh as rewards for completing the quest. The Assassin's Creed-style "Master Assassin's Robes" is also available again in FINAL FANTASY XV.
FINAL FANTASY XV EPISODE ARDYN is now available as a standalone package through the Xbox Games store, the PlayStation®Store, STEAM, Origin and Windows 10.
Players can dive deeper into Ardyn's mysterious, forbidden past in FINAL FANTASY XV EPISODE ARDYN – PROLOGUE, a short anime movie that offers a deeper understanding of the game's world view and story. The video can be viewed in full here: https://youtu.be/8yOOF8AKQbw