Games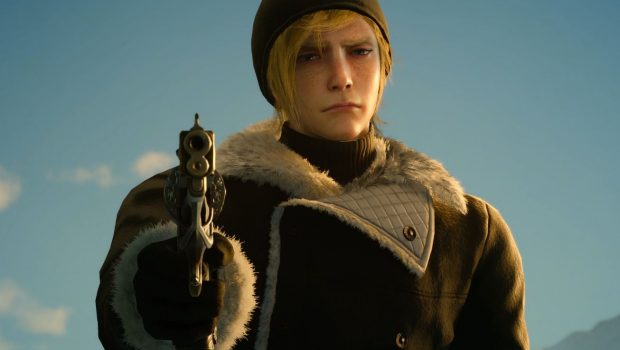 Published on June 28th, 2017 | by Admin
FINAL FANTASY XV EPISODE PROMPTO DLC TAKES PLAYERS ON AN ACTION-PACKED RIDE TODAY
Free Update Adds Regalia Upgrades, Music from Episode Prompto and More
SYDNEY 28TH June 2017 –   The world of FINAL FANTASY® XV continues to expand with the release of Episode Prompto, the new DLC episode where players can experience a brand-new storyline from the perspective of the fan-favourite character, Prompto. Players will get a glimpse in to the human side of the cheerful photographer, as Prompto Argentum and Aranea Highwind embark across a snowy wilderness with an array of new weapons to battle Imperial forces.
FINAL FANTASY XV: EPISODE PROMPTO features:
A brand-new storyline, where Prompto, lost in the wilderness and battling against the Imperial forces, must find his way home and discover the truth about himself in the process
Fast-paced, third-person gunplay battles featuring a wide variety of weapons, including basic handguns, sniper rifles, flash grenades, bazookas and more
A new lightning fast snowmobile vehicle can be driven for taking down enemies and perform death-defying jumps while venturing through the wilderness
Commodore Aranea Highwind and her mighty lance return to journey alongside Prompto
Selfie Action – Players will have the ability to take selfies along the way, carrying over  Prompto's Snapshot skill from the main game
SQUARE ENIX also released a free update today gives players the ability to upgrade the Regalia to the new Type-D model at Hammerhead. This new update gives the player greater freedom to drive the Regalia off-road through various environments. Finally, the update also includes new Episode Prompto themed tracks in the Regalia, various fixes and more.
FINAL FANTASY XV: EPISODE PROMPTO is available now as a standalone package through the Xbox Games Store and PlayStation®Store or as part of the Season Pass.
FINAL FANTASY XV is available now worldwide for the Xbox One and PlayStation®4 system. For more information on FINAL FANTASY XV, visit: http://www.finalfantasyxv.com/