Games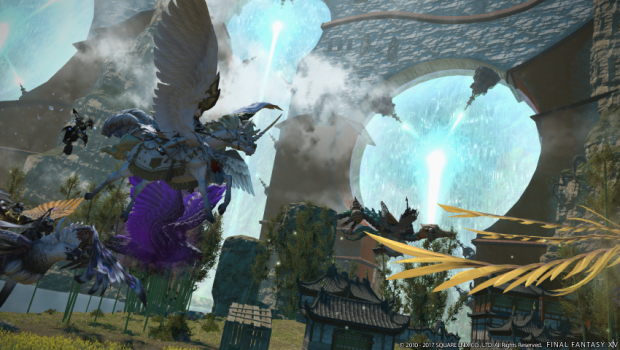 Published on July 19th, 2017 | by admin
Final Fantasy XIV – Patch 4.05 Media Alert
Just a quick update from our side today – letting you know that Final Fantasy XIV Patch 4.05 is out now. Here's what you can find in this update:
PATCH 4.05 HIGHLIGHTS 
The Lost Canals of Uzinir – a special instance similar to the Aquapolis, can be accessed after finding and opening treasure coffers obtained from gazelleskin treasure maps. Here, players will have the chance to explore long-abandoned ruins filled with treasure!
Omega: Deltascape (Savage)– the new high-difficulty version of the raid dungeon will only be accessible via the Raid Finder, offering the ultimate challenge for experienced players. From the question of its origin to the very nature of its existence, much about Omega is shrouded in mystery. Employed by the Allagan Empire to capture Bahamut, it remained in an eras-long stasis until recently, when it was roused to contend with the threat of another primal. In the course of this mission, however, it vanished within the rocky expanse of Gyr Abania…
Allagan Tomestones of Creation Added – this new currency earned through the Duty Roulette can be exchanged for some of the most powerful gear in the game.
Gear Design Contest Creations Added – Gear based on the grand prize winner of the Gear Design Contest (Tank Edition) has been implemented. DPS and healer gear based on this design have also been implemented.
New Items – new mounts, minions, furnishings and more have all been added to the game.
The full list of patch notes can be found here: http://eu.finalfantasyxiv.com/lodestone/topics/detail/99b3a5c490b174e2e8382b05eb1fc7fea9115bfc