Games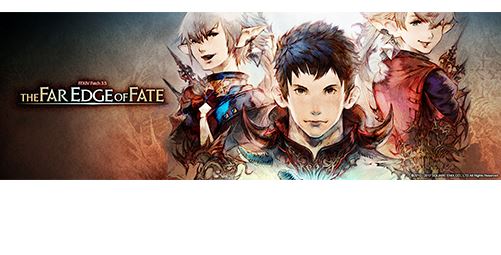 Published on January 13th, 2017 | by admin
Final Fantasy XIV Patch 3.5 – The Far Edge of Fate Details
13 Jan 2016, Melbourne Australia – Here's the latest information on the Final Fantasy XIV Patch, 3.5 for The Far Edge of Fate.
Exploratory Missions to the Diadem
As airship technology spread throughout Eorzea, pioneers took to the skies to challenge a new frontier. There they came upon a breathtaking sight: a chain of pristine isles clustered about a massive floating crystal─no less a diadem fit for gods. These isles promise untold wealth and danger, and to lay claim to one you must brave the other. But ware those who would aid House Haillenarte in its explorations, for recent storm winds have littered the Diadem with artefacts of ancient origin. With these unstable relics twisting the aether and corrupting the wildlife, you can only guess at what new terrors now lurk in the darkness…
Anima Weapons
As repair work on the Allagan droid progresses, it becomes clear that it won't be long until the anima weapon is fortified at last. Just what form will the anima take once all is said and done? Well, that's the million-gil question.
Updates aplenty are coming to duelling. Players will now be able to sync item levels with their opponents, guaranteeing that all future duels will have a little extra spice to them. What's more, recast timers and status ailment resistances will now be reset at the start of duels, ensuring a level playing field for both fighters
Gone are the days when your Grand Company allegiance would hold you back! Players can look forward to taking part in Frontline matches sans Grand Company restrictions.
Remember Chloe? Well, get ready to meet Zhloe—your new best friend (if you want to get your hands on some juicy rewards). Disciples of the Hand/Land will be able to experience new content, accessed by raising the satisfaction of certain NPCs.
All-new stories of Gnathic proportions await players in the final batch of Heavensward beast tribe quests!