Games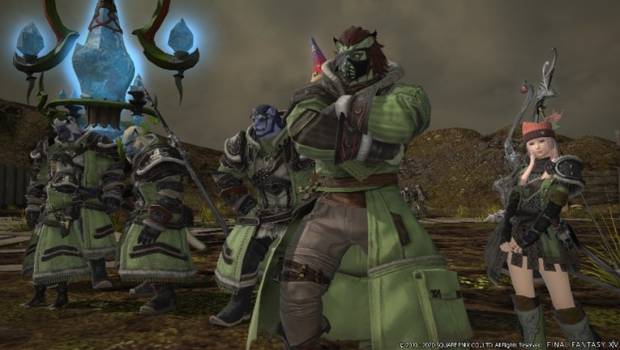 Published on October 14th, 2020 | by Alex Novus
Final Fantasy XIV Online Patch 5.35 arrives today
FINAL FANTASY® XIV Online Patch 5.35 arrives today, which continues the "Save the Queen" quest series—a multi-part adventure featuring a compelling story written by renowned game creator Yasumi Matsuno (FINAL FANTASY Tactics, FINAL FANTASY XII), who also penned the narrative for Stormblood's™ wildly popular Return to Ivalice alliance raid series.
This next chapter in the questline introduces the Bozjan Southern Front, a new area for players to explore, where the Bozjan Resistance has begun Operation Eagle's Nest in a bid to regain Alermuc Fortress from the Empire.
Additionally, coinciding with the release of Patch 5.35 is the debut of the FINAL FANTASY XIV Community Finder, a new tool to help players search for new friends in the form of linkshells, PvP teams, or free companies to adventure with! The Community Finder page can be found here: https://eu.finalfantasyxiv.com/lodestone/community_finder/
Further details on Patch 5.35 content may be found below:
Resistance Weapon Enhancement Quest Series "Save the Queen" Update – Adventurers can enhance powerful weapons obtained in the first chapter of this quest series by participating in a variety of in-game content, including the new Bozjan Southern Front.
New Large-Scale Battle Content: "Bozjan Southern Front" – Join a team of up to 72 players to assist the Bozjan Resistance in their mission to rout the IVth Imperial Legion. This new area includes both story-focused quests and additional challenges for players of all playstyles. 
Addition of New Housing Wards – Three new housing wards, each with a corresponding subdivision, will be added to each residential district, bringing hundreds of new plots for players to purchase. Apartments will also be added to each of these wards and subdivisions.
New Game+ Updates – Players can now experience the A Realm Reborn™ main scenario questline—which has been streamlined as of Patch 5.3—while retaining their current character and level.
Crafter and Gatherer Content Update: "Skysteel Tools" – The latest update to this questline will allow Disciples of the Land and Hand to further upgrade their Skysteel Tools to aid in crafting and gathering.
New Items, Recipes, Mount, Minion, Emote, Hairstyle and more.
Full Patch 5.35 notes can be found here: https://sqex.to/yTgAD
Having recently announced 20 million total registered players, there has never been a better time for newcomers to begin their adventures in the critically acclaimed FINAL FANTASY XIV Online saga. The recently expanded Free Trial now includes all content from A Realm Reborn and the Heavensward™ expansion (and updates through Patch 3.56), as well as an additional playable race (Au Ra), and three additional playable jobs (Dark Knight, Astrologian, and Machinist). Free Trial players can enjoy hundreds of hours of award-winning gameplay and story experiences equivalent to two full FINAL FANTASY titles, without limit on playtime. New players who wish to experience the free trial may register here: http://sqex.to/FFXIVFreeTrial
FINAL FANTASY XIV: Shadowbringers is the third expansion for FINAL FANTASY XIV Online and has received acclaim from critics and fans alike since its release in July 2019. Packed with striking new environments, the new gunbreaker and dancer jobs, Hrothgar and Viera races, Trust system and much more, FINAL FANTASY XIV: Shadowbringers offers players both old and new hundreds of hours of content to explore.