Games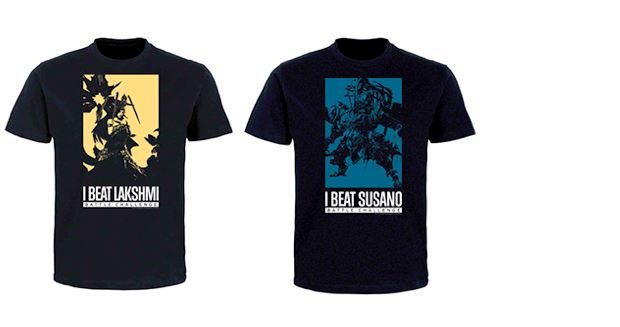 Published on October 12th, 2017 | by Admin
FINAL FANTASY XIV ONLINE TO MAKE PAX AUSTRALIA DEBUT WITH THRILLING BATTLE CHALLENGE
Sydney, Australia – October 12, 2017 – Square Enix® is excited to announce FINAL FANTASY® XIV Online will make its PAX Australia debut later this month with exciting activities planned for the Melbourne show, which takes place 26th – 29th October.
The MMO's wildly-popular Battle Challenge will be available for Australian gamers to take on for the first time, as attendees are called to arms to face-off against two Primals, Susano and Lakshmi, from the critically-acclaimed second expansion Stormblood™.
Anyone who successfully defeats the Primals will receive a highly sought-after "I Beat" T-Shirt, while all participants will walk away with a lanyard. Free Trial discs will also be available at the booth for all PAX Australia attendees.
For further details on FINAL FANTASY XIV Online's presence at PAX Australia, please visit: sqex.to/8Zf 
The FINAL FANTASY XIV Free Trial beckons new players to join the millions of adventurers in the realm of Eorzea™. The free trial allows anyone to access content up to level 35*, create up to eight playable characters, and experience the different playable races, classes, and jobs with no restrictions on playtime. New players who wish to experience the free trial may register here: http://freetrial.finalfantasyxiv.com/.
All editions of FINAL FANTASY XIV Online, including the FINAL FANTASY XIV: Stormblood expansion, may be purchased through the Square Enix® Online Store here: http://sqex.to/FFXIVStore