Games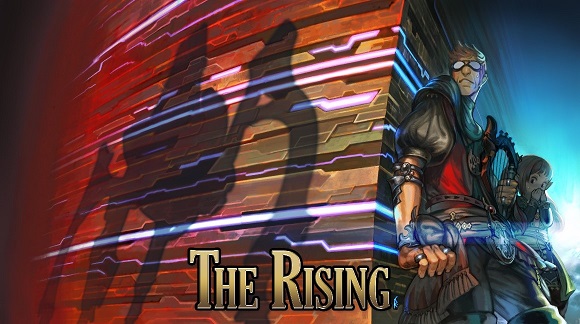 Published on August 29th, 2017 | by Admin
FINAL FANTASY XIV ONLINE CELEBRATES FOURTH ANNIVERSARY WITH TWO WEEKS OF SPECIAL EVENTS
Sydney, 29th August 2017 – The FINAL FANTASY® XIV Online community is celebrating the critically acclaimed MMO's fourth anniversary, following the successful launch of Stormblood™, the title's second expansion pack.
To mark this momentous occasion, the FINAL FANTASY XIV Online development team will host a special 14-hour livestream on 2nd September.  This special livestream includes the 38th installment of the 'Letter from the Producer LIVE' series, talk sessions with the dev. team and other special guests, and fun in-game challenges being tackled by the team!
Players can expect a first look at Patch 4.1 content, where Yasumi Matsuno (FINAL FANTASY XII / FINAL FANTASY TACTICS) will join Producer and Director Naoki Yoshida to discuss the upcoming 24-player alliance raid, "Return to Ivalice." Matsuno will write the scenario for the raid as a special guest creator, bringing the world of Ivalice to FINAL FANTASY XIV Online.
"This past year has been full of memorable moments," said Naoki Yoshida ahead of the stream. "From Fan Festivals in Las Vegas, Tokyo, and Frankfurt, right through to the launch of Stormblood, we have been honored by the continued support of our players and are overjoyed to share this occasion with them. I wanted to thank our entire community, which has now reached 10 million Warriors of Light, for supporting us this far – here's to even more exciting things to come!"
Adding to the numerous events surrounding the anniversary, Koji Fox from the FINAL FANTASY XIV Online localization team will host a panel at PAX West on September 2 from 6:00 – 7:00 a.m. AEST time, during which he will answer player questions on lore and localization. The panel will be streamed live and can be viewed on the official PAX Twitch channel: http://sqex.to/PAXTwitch
In-game celebrations for the four-year anniversary began this past weekend with "The Rising" seasonal event, featuring fun activities and exciting rewards for players to earn. Furthermore, the Mega Mog Station Sale runs through September 26 and features discounts of up to 30% on a wide range of items available on the store. Detailed information on each promotion can be found here: http://sqex.to/TheRising2017 and http://sqex.to/MegaMogSale
The FINAL FANTASY XIV Free Trial beckons new players to join the millions of adventurers in the realm of Eorzea™. The free trial allows anyone to access all available content up to level 35, create up to eight playable characters, and experience the different playable races, classes, and jobs with no restrictions on playtime. New players who wish to experience the free trial may register here: http://freetrial.finalfantasyxiv.com/.
All editions of FINAL FANTASY XIV Online, including the FINAL FANTASY XIV: Stormblood expansion, may be purchased through the Square Enix® Online Store here: http://sqex.to/FFXIVStore