Games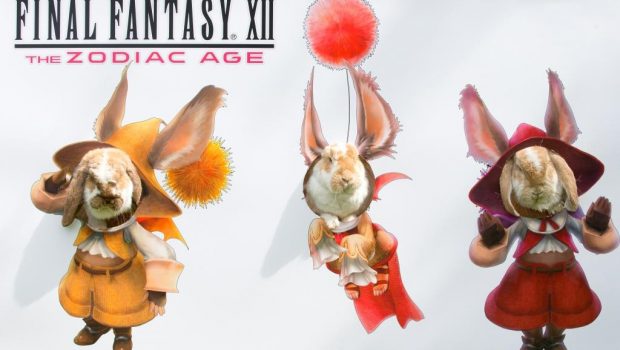 Published on July 6th, 2017 | by Admin
FINAL FANTASY XII:TZA Moogle Watch
SYDNEY, 6TH July, 2017 – To celebrate the launch of FINAL FANTASY® XII THE ZODIAC AGE™ on 11th July, Square Enix Ltd., today began a week-long 24/7 live-stream with a difference – bringing the game's adorable rabbit-like Moogles to life.
Broadcasting live on the official SQUARE ENIX Twitch channel, fans and newcomers alike can tune in to watch the rabbits of Vauxhall City Farm in London, posing as adorable Moogles from FINAL FANTASY XII THE ZODIAC AGE.
Throughout the week, viewers will have the chance to interact in a number of ways including voting on what delicious and healthy treats the Moogles get to eat, and deciding what the Moogles are named for the week. Keep an eye on the FINAL FANTASY Twitter feed for more details. Check out the Stream's FAQ on the official SQUARE ENIX twitch page to learn more about MOOGLE WATCH.
In FINAL FANTASY XII THE ZODIAC AGE, players are transported to the grand world of Ivalice where magic is commonplace and airships fill the skies. War has engulfed the kingdom of Dalmasca, leaving it in ruin and uncertainty. Princess Ashe, the only surviving heir to the Dalmascan throne, devotes herself to the resistance to liberate her country. Accompanied by Vaan, a young man who lost his family in the war, together these unlikely allies and their companions lead the fight for the freedom of their homeland.
FINAL FANTASY XII THE ZODIAC AGE will be available for the PlayStation®4 on 11th July 2017. For more information, visit: www.finalfantasyxii.com
Related Links
Moogle Watch Live Stream: https://www.twitch.tv/squareenix
Homepage: www.finalfantasyxii.com
Facebook® Page: http://www.facebook.com/FinalFantasy
Twitter®: http://twitter.com/finalfantasy
Vauxhall City Farm: https://vauxhallcityfarm.org/