Games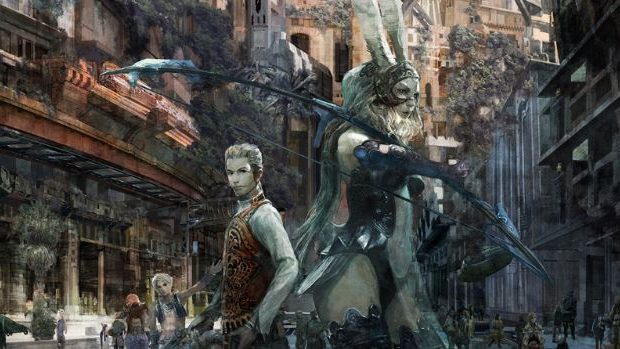 Published on May 29th, 2017 | by Admin
FINAL FANTASY XII: TZA – The Gambit System Trailer
SYDNEY, 29TH May 2017 –   Square Enix Ltd., have released a new trailer for the upcoming FINAL FANTASY® XII THE ZODIAC AGE that focuses on the game's Gambit System, the ground-breaking combat system which utilises customisable AI "Gambits" to let player adapt to any situation during battle. Players can also freely develop their characters and skills with the all-new Zodiac Job System, an improved character levelling system that allows each character to battle with two of 12 FINAL FANTASY jobs, allowing a greater level of freedom than before.
In addition to the trailer, a new piece of artwork created by acclaimed environmental artist, Isamu Kamikokuryo, was also unveiled. In contrast to the detailed look at the game's battle system in the Gambit trailer, the new artwork gives a glimpse in to the rich and breath-taking world of Ivalice, which players can look forward to adventuring through in FINAL FANTASY XII THE ZODIAC AGE.
In FINAL FANTASY XII THE ZODIAC AGE, players are transported to the grand world of Ivalice where magic is commonplace and airships fill the skies. War has engulfed the kingdom of Dalmasca, leaving it in ruin and uncertainty. Princess Ashe, the only surviving heir to the Dalmascan throne, devotes herself to the resistance to liberate her country. Accompanied by Vaan, a young man who lost his family in the war, together these unlikely allies and their companions lead the fight for the freedom of their homeland.
FINAL FANTASY XII THE ZODIAC AGE will be available for the PlayStation®4 on 11th July 2017. For more information, visit: www.finalfantasyxii.com