Games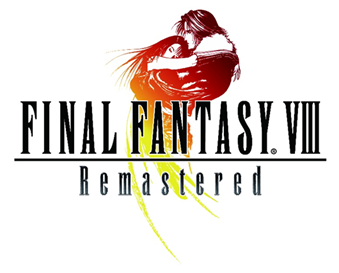 Published on August 21st, 2019 | by Admin
FINAL FANTASY VIII Remastered – Release Date Announcement
Square Enix Ltd., today announced that fan favourite role-playing game, FINAL FANTASY® VIII Remastered, will make its debut on 3rd September 2019 digitally for the Nintendo Switch™ system, the PlayStation®4 computer entertainment system, the Xbox One family of devices and STEAM®.
To watch the FINAL FANTASY VIII Remastered – Official Release Date Reveal Trailer, visit: https://youtu.be/VovHI0JKxlg
FINAL FANTASY VIII Remastered celebrates its 20th anniversary by bringing the cherished RPG to modern platforms, featuring newly rendered visuals that breathe life into the game's characters like never before. Players step into the shoes of SeeD recruit Squall Leonhart and resistance fighter Rinoa Heartilly as they work together to save the world from the military nation of Galbadia.
The remastered version includes the following boosts to enhance the experience:
Battle Assist: The ability to always have maxed out HP and ATB, and trigger Limit Breaks at any time.
No Encounters: An enemy encounter option that allows players to enjoy the storyline uninterrupted. While enemy encounters are turned off, players can still enjoy the story's event battles.
3x Speed Boost: Play through the game with three times the speed.
The STEAM® version will also receive additional functions, including All Items (possess all items except for a few certain items), All Abilities, GF Max Level, Max Gil, Max Magic, All Limit Breaks, and All Cards (possess max number of Triple Triad Cards except for Rare Cards).
To pre-order the game for the PlayStation®4 system, Xbox One family of devices and PC* (STEAM®), visit: http://www.ffviiiremastered.com.
Those who pre-order for PlayStation®4 system will receive a commemorative PlayStation®4 system theme, while those who pre-purchase on STEAM® will receive exclusive wallpapers featuring Squall Leonhart and Rinoa Heartilly.
FINAL FANTASY VIII Remastered will be available digitally for the Nintendo Switch™ system, PlayStation®4 system, Xbox One family of devices and PC (STEAM®) on 3rd September 2019. For more information, visit http://www.ffviiiremastered.com