Games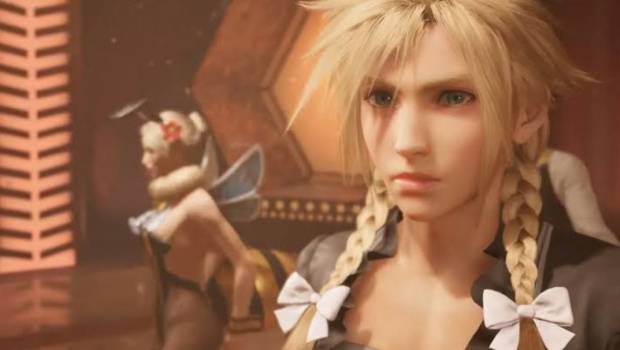 Published on February 1st, 2020 | by Andrew Bistak
Final Fantasy VII Remake Theme Song Trailer
Square Enix Ltd., today introduced the spectacular music for FINAL FANTASY® VII REMAKE, unveiling the theme song for the highly anticipated game with a brand new trailer, alongside behind-the-scenes interviews with the track's creators. The theme song, entitled "Hollow", is written by revered FINAL FANTASY series composer Nobuo Uematsu and features vocals from Singer-Songwriter, Yosh – from Japanese Rock band, Survive Said The Prophet.
Alongside the theme song, the brand-new trailer gives a further glimpse at FINAL FANTASY VII REMAKE's epic boss battles and characters, taking viewers even deeper into the eclectic city of Midgar. For returning fans, the trailer also showcases some memorable moments reminiscent of the original game reimagined for the Remake.
To view the behind the scenes video featuring interviews with Yosh and Nobuo Uematsu, visit: https://youtu.be/2ZKR9slSECg
Additionally, fans will get to experience the breath-taking music from FINAL FANTASY VII REMAKE live, including the game's theme song, during the Orchestra World Tour in over 10 cities, in cooperation with AWR Music Productions. Starting in Los Angeles this June, the concerts will feature music from the game's soundtrack performed by a majestic orchestra and full chorus, all conducted by GRAMMY®-Award winner Arnie Roth known for his work on Distant Worlds: music from FINAL FANTASY. For more concert and ticketing information, visit: http://ffvii-remakeconcerts.com/.
For those unable to attend, the full FINAL FANTASY VII REMAKE Original Soundtrack will also be available from early Summer 2020.
FINAL FANTASY VII REMAKE is a reimagining of the iconic original game that re-defined the RPG genre, diving deeper into the world and its characters than ever before. The first game in the project will be set in the eclectic city of Midgar and presents a fully standalone gaming experience that provides a great starting point to the series. Along with unforgettable characters and a powerful story, FINAL FANTASY VII REMAKE features a hybrid battle system that merges real-time action with strategic, command-based combat.
FINAL FANTASY VII REMAKE will be available for the PlayStation®4 computer entertainment system on 10th April 2020. For more information, visit: www.ffvii-remake.com