Games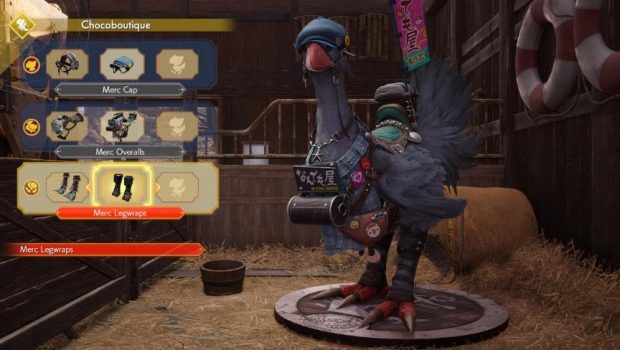 Published on November 20th, 2023 | by Adrian Gunning
FINAL FANTASY VII REBIRTH | The Story So Far In-Game Video
SQUARE ENIX® today released the "Story So Far" recap video for FINAL FANTASY™ VII REBIRTH, which will be viewable from the game's main menu when it debuts on Feb. 29, 2024, for the PlayStation®5 (PS5®) console. The refresher video is narrated by Red XIII, a beast with a flaming tail who offers words of wisdom to Cloud's party from time to time. Red XIII recaps the events of FINAL FANTASY VII REMAKE, the first installment in the critically acclaimed FINAL FANTASY VII remake project.
The Story So Far video is available to watch here: https://youtu.be/Bm97fpPFhZg
Additionally, the company released iconic artwork featuring Aerith and the Highwind airship. Other screenshots, available here, explore the peaceful town of Kalm, the abandoned Mythril Mine, the summon Kujata, the combat abilities and Synergy Skills of various party members, the Chocoboutique, side characters and much more.
Active and Classic modes return from FINAL FANTASY VII REMAKE, allowing players to choose their battle style: fast-paced thrills or more methodical decision-making. Three difficulty settings, including Easy, Normal and the new Dynamic setting, allow further customization for players – both longtime fans and newcomers alike.
A new, standalone adventure set across a vast and vibrant planet, FINAL FANTASY VII REBIRTH sees Cloud, Tifa, Barret, Aerith and Red XIII escape from the dystopian city of Midgar into the wide world beyond. To hunt down Sephiroth, a fallen hero and vengeful swordsman from Cloud's past, these unlikely heroes join forces with new companions like the spirited ninja operative Yuffie and the wisecracking, feline-shaped robot Cait Sith. Lead these characters into battle and use powerful synergy abilities to overcome their fates. Explore classic locales reimagined in dazzling detail. Encounter dozens of hours of rewarding side quests, fiend hunts, mini-games and rich stories of the planet's people and cultures.
FINAL FANTASY VII REBIRTH will be available for the PS5® console on Feb. 29, 2024. For more information, visit https://ffvii.square-enix-games.com/games/rebirth/.