Games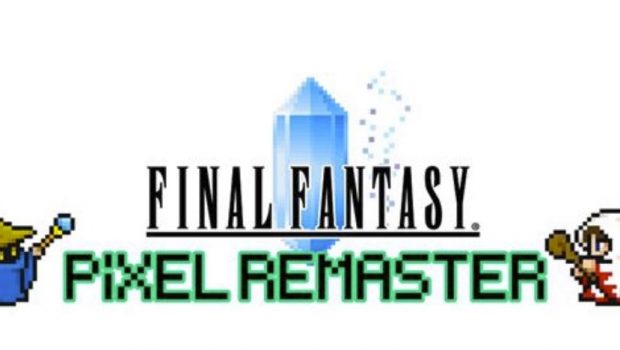 Published on April 20th, 2023 | by Admin
Final Fantasy Pixel Remaster | PS4 & NSW Out Now
SQUARE ENIX® today announced that the beloved FINAL FANTASY® pixel remaster series, previously only available on Steam® and mobile platforms, is now available digitally for the PlayStation®4 (PS4™) console and Nintendo Switch™ system. The pixel remaster series, which comprises FINAL FANTASY I through FINAL FANTASY VI, brings all the magic of the originals combined with quality-of-life upgrades while staying faithful to the retro design of these masterpieces.
To watch the FINAL FANTASY Pixel Remaster | PS4™ & Nintendo Switch™ Launch Trailer, visit: https://youtu.be/LRA-fxbXJfo
In the FINAL FANTASY pixel remaster series, players can expect some unique features for the PS4™ and Nintendo Switch™ version, including the option to switch between the rearranged and original-based soundtrack for the game, as well as a choice of in-game fonts – players can now opt to play using the game's default font or a pixel-based font. Additionally, PS4™ and Nintendo Switch™ players can also expect additional boost features to expand gameplay options, including switching off random encounters and adjusting experience gained multipliers between 0 and 4.
All six titles in the FINAL FANTASY pixel remaster series are now available to digitally purchase individually or as a complete series in the FINAL FANTASY I-VI BUNDLE from PlayStation™ Store or Nintendo eShop. Players who purchase individual game(s) before May 25, 2023 will receive either two themed wallpapers on the Nintendo Switch™ or a Theme and Avatar on PS4™ in accordance with the individual games(s) purchased. Players who purchase the complete series in the FINAL FANTASY I-VI BUNDLE by May 25, 2023, will receive either all 12 themed Wallpapers on Nintendo Switch™ or every Theme and Avatar included with the individual games on PS4™, which is a total of 6 Themes and 6 Avatars.
The FINAL FANTASY pixel remaster series is also available for purchase as part of the FINAL FANTASY I-VI Bundle on Steam, the App Store®, Google Play™ and the Amazon App Store.
To learn more about each game in the FINAL FANTASY pixel remaster series, visit the official website for more information at: https://ffpixelremaster.com/