Events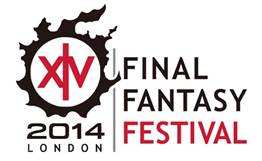 Published on October 24th, 2014 | by admin
Final Fantasy Fan Festival Live Stream
Watch All the Action from the First FINAL FANTASY XIV Fan Festival Live From London! 
SYDNEY (23rd October, 2014) – With the first ever European FINAL FANTASY® XIV FAN FESTIVAL taking place in just a matter of days, Square Enix Ltd., today announced further details of the official event Livestream, available via its streaming partner, Twitch.
Fans unable to attend the sold out event this Saturday, can now subscribe to the Premium Livestream at: http://www.twitch.tv/ffxiv_fanfestival_eu – allowing them to enjoy all the fun of the London Fan Festival from the comfort of their homes, and in HD!
For just $20 USD*, those subscribing to the premium stream will be able to catch every hour of content from Fan Festival 2014 live, un-cut and in HD, including access to an opening keynote presentation by FINAL FANTASY® XIV: A REALM REBORN™ director / producer Naoki Yoshida and the event closing ceremony. Those who subscribe will also receive exclusive Twitch emotes and the Moogle Attire bonus in-game item to mark the occasion!
The Livestream will commence at 8:00PM AEDT (7pm AEST, 10pm NZDT) on the 25th October 2014, with the full contents and schedule detailed below. A Standard definition viewing option is also available free-of-charge; however, this will not feature the opening keynote presentation or the event closing ceremonies.
To subscribe to the Premium Livestream now, please visit: http://www.twitch.tv/ffxiv_fanfestival_eu.
FAN FESTIVAL will celebrate everything FINAL FANTASY XIV: A Realm Reborn and will give some of its two and a half million adventurers the chance to meet the game's developers, participate in in-game events, enjoy live entertainment, bag some exclusive event loot, and much, much more!
London Fan Festival Premium live stream Features:
One-time fee of $20*
HD resolution
The opening keynote by Producer/Director Naoki Yoshida
The concert performed by The Primals formed by Masayoshi Soken and other members to play the rock arrangement of the scores from the game.
The closing ceremony event
A code for the Moogle Attire bonus in-game item (Once redeemed, the items will be delivered via the in-game moogle delivery service on 21st December 2014)
Exclusive Twitch emotes
Access to the archived footage until 31st March 2015.
*Price in USD. Price will be displayed in local currency when purchaser goes to basket. Twitch account required to purchase the live stream. 
Full Live Stream Schedule: 
SATURDAY 25th OCTOBER, 20:00 – 07:00(AEDT)
20.00 – 20:30: Live Stream Begins
20:30 – 22:00: Opening Ceremony / Keynote (Premium Stream Only)
23:00 – 00:00: Q&A with the development team
00:15 – 01:00: Live Q&A with special guest
02:00 – 03:00: Trailer Developer Panel
03:10 – 03:40: Live interview with special guests
04:00 – 05:00: Costume Contest
06:00 – 07:00: Closing Ceremony (Premium Stream Only)
*Schedule is subject to change.