Games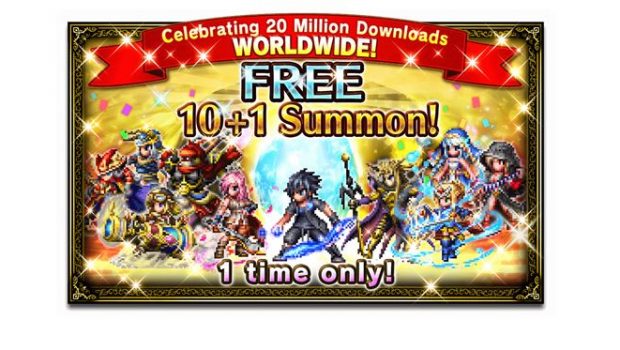 Published on February 27th, 2017 | by Admin
FINAL FANTASY Brave Exvius Version 2.0 Update
SYDNEY, 27th February 2017 – Today Square Enix Ltd., released the first major version update for the critically acclaimed free-to-play FINAL FANTASY® mobile RPG adventure FINAL FANTASY® BRAVE EXVIUS®. The title's largest update yet features a new story arc, a new Esper and gameplay improvements that will benefit both new and veteran players.
Since the game's launch, FINAL FANTASY BRAVE EXVIUS has been downloaded by more than 20 million players around the world. To commemorate this milestone, all players will have the chance to recruit rare characters by partaking in a free 11-summon draw – the largest reward ever given to players in the game's history.
The version 2.0 update features a number of updates and changes that bring new content and enhance gameplay and accessibility:
New Story and Esper: Continue the deep narrative as the heroes of the game adventure further into the world of Lapis and reunite with old friends and allies. Additionally, players can obtain a new Esper, Odin, by completing a side quest.
Gameplay Enhancements: Additional feature updates include an improved summon function, a newly renovated quest menu and guides to aid players when gathering crafting materials. The home screen has also been revamped to allow even quicker access to menus and allow for a better play experience.
FINAL FANTASY BRAVE EXVIUS is available now through the App Store, Google Play, and the Amazon App store.
Related Links:
Twitter: https://twitter.com/FFBE_EN
Facebook: https://www.facebook.com/ffbeen

This title is developed as a collaboration between SQUARE ENIX® and gumi Inc. (developer of the hit title Brave Frontier). The game is available in six languages: English, German, French, Spanish, Chinese (traditional) and Korean.