Hardware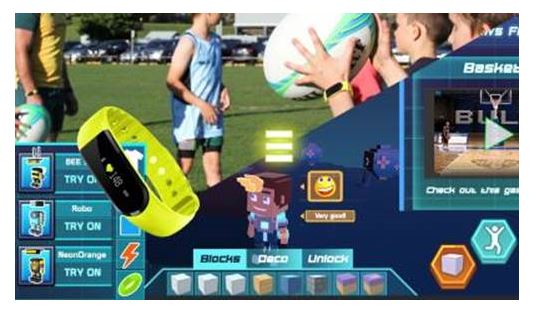 Published on November 14th, 2016 | by admin
Fill This Year's Santa Stocking Full of Fitness and Virtual Playground Fun
… ETURBO – The World's Only Kids Fitness Wearable Synching with a Safe Fun Online World

Fill this year's Santa stocking full of fitness and virtual playground fun with ETURBO.  As the world's only kids fitness wearable which syncs with a safe (no photo sharing or GPS tracking functionalities), kid-friendly and fun online world ETURBO rewards all real world exercise with virtual world fun.  Priced at $129.00, ETURBO will be available on November 24 from www.elanation.com
Merging the real and virtual worlds ETURBO motivates exercise with highly-desirable rewards, the more you move, the more you are rewarded – for every 1,000 steps in the real world kids can unlock new environments, inspiring video content, sporting tips and tricks, avatar upgrades, super powers and much more in the virtual world.
ETURBO gives kids the power to create their very own changeable avatar with costumes, armours as well as super-powers to collect along the way, build their own world and protect it by fighting off villains and accepting physical-digital missions.  The virtual world also offers real world content to access including video content, news and sports tips from sporting greats to inspire kids to go back outside, try new sports and get active.
Kids power their avatar in the virtual world with Physical Energy, collected by all real world activity via the ETURBO wearable and Digital Energy, the fuel needed by their avatar achieved through exciting intergalactic missions.  Inside the virtual playground kids connect with friends and make new ones, pre-text chat and send fun emojis in a safe and secure world.
Designed for kids 5-12 years old ETURBO is easy to use and set-up with a simple download of the ELANATION app on the Apple store, turning the wearable on and pressing sync on the ELANATION app.  ETURBO does the rest – synching time, date and steps, it is that simple to start moving, connecting and playing.
ETURBO will be available from November 24 at www.elanation.com
*The ELANATION App is free to download but does include in-app purchases – the in-app purchase rewards can be achieved solely by being active
ETURBO Product Information
ETURBO Features
Colour Neon Yellow
Waterproof IPX7 swim proof, shower proof, sweat proof (not recommended for salt water use)
Heart rate monitor 24/7 heart rate monitoring system
Easy charge USB, no cables required
Smart Sync Bluetooth 4.0
Battery Life 5 – 7 days
Stopwatch   
ETURBO Content Features
Create Your Avatar – changeable avatars, costumes, armour and super powers to collect
Build Your World – build upon your world, create and explore your surroundings with blocks
Protect Your Planet – fight off villains and accept 'physical-digital' missions
Unlock Real World Content – cool video content, news and sports tips from industry leaders
Connect With Your Friends – add friends, send emojis, pre-text chat
Leaderboards – check out your latest scores via our leaderboards, compete and shares
Awards
Winner Best Consumer Technology Prize International, Beijing, July 2016
Product Information
Price $129 (including GST) – includes ETURBO armband, free iOS App game, trading cards and loyalty card
The ELANATION App is free to download but does include in-app purchases – the in-app purchase rewards can be achieved solely by being active
Only available on iOS
Completely safe – doesn't GPS track and there is no functionality to share photos and locations
Suitable for ages 5 – 12 years old