Uncategorized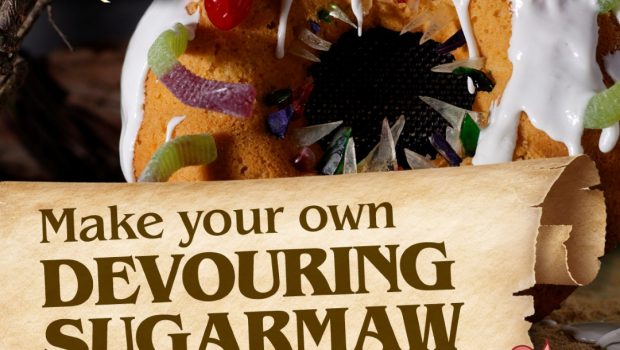 Published on September 8th, 2023 | by Adrian Gunning
Fight for your fairy tale ending in Magic: The Gathering's Wilds of Eldraine
Wizards of the Coast today released Wilds of Eldraine, the latest set for the world's oldest, and most popular trading card game, Magic: The Gathering (MTG). Returning to the beloved realm of Eldraine, players will encounter familiar fairy tale characters, this time with a unique MTG twist.  As the characters of Eldraine attempt to save their realm from an oppressive curse, a tale of whimsy, beauty, adventure, and wickedness is about to unfold… Wilds of Eldraine was released on Arena on 5 September and launches for tabletop today.
Fairy tales with a twist
A brand-new story unfolds after the recent Phyrexian Invasion of the multiverse. The citizens of Eldraine have fallen to the Wicked Slumber: a curse intended to save the plane from invaders, but now is slowly putting the realm to sleep. A cast of fairy tale characters must now work to protect the populace of Eldraine from unending nightmare. Beautiful fairy tale-inspired art and mechanics bring this story to life, allowing players to lose themselves in the Wilds of Eldraine. Meet new and returning characters like Kellan, the Fae-Blooded, Eriette of the Charmed Apple, and the iconic Syr Ginger, who'll help tell this magical tale.
Fight for your fairy tale ending
In Wilds of Eldraine, you control the tale you wish to tell through the thematic gameplay. The new mechanic Roles will allow players to enchant creatures with various storytelling archetypes such as Monster that grants +1/+1 and trample, or Sorcerer that gives +1/+1 and the ability to scry when attacking. Also being introduced this set is a new mechanic Bargain, an enticing mechanic allowing players to sacrifice certain cards in return for a boon. To aid in weaving the perfect story, Adventures, the fan-favourite mechanic from Throne of Eldraine, and Sagas, return to provide unique gameplay directions and evoke the feeling of storytelling.
Enchant your deck
The beauty of Eldraine will cast a spell on you with gorgeous new card treatments to collect. Every booster of Wilds of Eldraine will contain at least one Enchanting Tales card treatment, which are reprints of powerful Enchantment cards from Magic's history. Also appearing are 11 new Borderless Storybook cards, including Eldraine's only planeswalker, Ashiok. Additionally, collectors will find 20 rare and mythic Enchanting Tales cards that have been reimagined in a striking Anime style, each with an even rarer version featuring a totally new Confetti Foil Laminate treatment!
Be the Hero, or be Wicked…
Decide between good and evil with two unique preconstructed Commander Decks, or take the first step on your fairy tale adventure with the Magic's 2023 Starter Kit, the first point of call for anyone seeking to enter the world of Magic: The Gathering!
Magic the Gathering: Wilds of Eldraine includes Draft Boosters, Set Boosters, Collector Boosters, Commander Decks, Prerelease Packs, Bundles, and the new Starter Kit. For more information on Wilds of Eldraine, visit:
https://magic.wizards.com/en/products/wilds-of-eldraine.