Games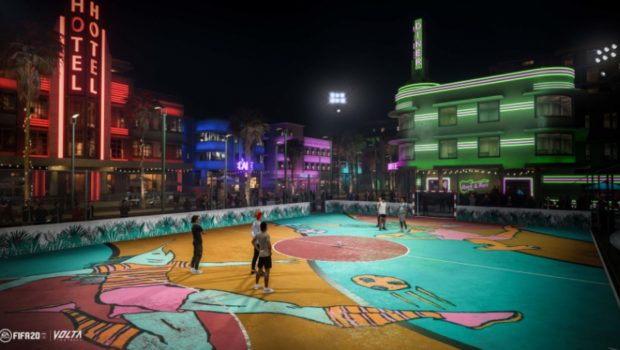 Published on August 9th, 2019 | by Admin
FIFA 20 Takes Players Back To The Streets with VOLTA Football
In FIFA 20, players can experience a whole new way to play the game in VOLTA Football by taking their learnings from the streets and applying them to the stadium or vice versa, from playing balls off the wall to performing a futsal drag – the flair and creativity of street football comes to life.
Gameplay in VOLTA Football is built on top of the existing EA SPORTS FIFA Gameplay engine that develops and refines current elements of the game while adding new and fundamentally unique mechanics. Providing players with variety and diversity, a range of different modes with varying circumstances and rule combinations elevates the experience to bring the key elements of street football to life in the game. Additionally, simplified rules, custom ball mechanics, various environments, different match types (Rush, Pure Street, Futsal), along with a whole lot of flair, add to the authentic experience. In Kick Off mode, existing footballers from the World's biggest clubs can compete in the streets and players can choose from a variety of options with VOLTA House Rules depending on what they want to jump into, including Survival, No Rules and First to X.
Additionally, VOLTA Football also includes a story mode that takes players through the world of VOLTA. Along with an online connected experience in VOLTA TOUR where players can journey to different locations all over the world, including Tokyo, Amsterdam, New York, Cape Town, Mexico City, Rome, Paris and more. And, players can make their way through promotion and relegation with online VOLTA LEAGUE where the new player versus player formats places your team against others online, and wins lead to promotion into a higher division.
To learn more about VOLTA Football, including additional gameplay details, modes, how progression works and more, check out the latest Pitch Notes: https://www.ea.com/games/fifa/fifa-20/news/pitch-notes-fifa-20-volta-football.