Events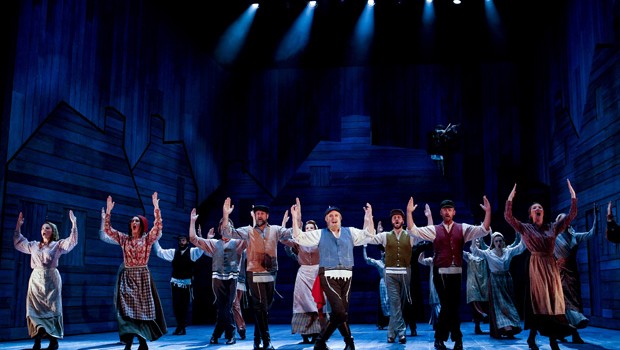 Published on January 6th, 2016 | by Andrew Bistak
Fiddler on the Roof Review (Melbourne Australia 2016)
Summary: What a perfect way to start the 2016 theatre year by experiencing the amazing Fiddle on the Roof that boasts a stellar performance by Anthony Warlow and co.
One of the world's most acclaimed musicals returns to Melbourne Australia direct from Broadway that is not only filled with "tradition" but boasts some stellar performances thanks to the lead performers Anthony Warlow, Sigrid Thornton and Mark Mitchell whose infectious and entertaining performances will make you want to join in with the dancing when the music begins.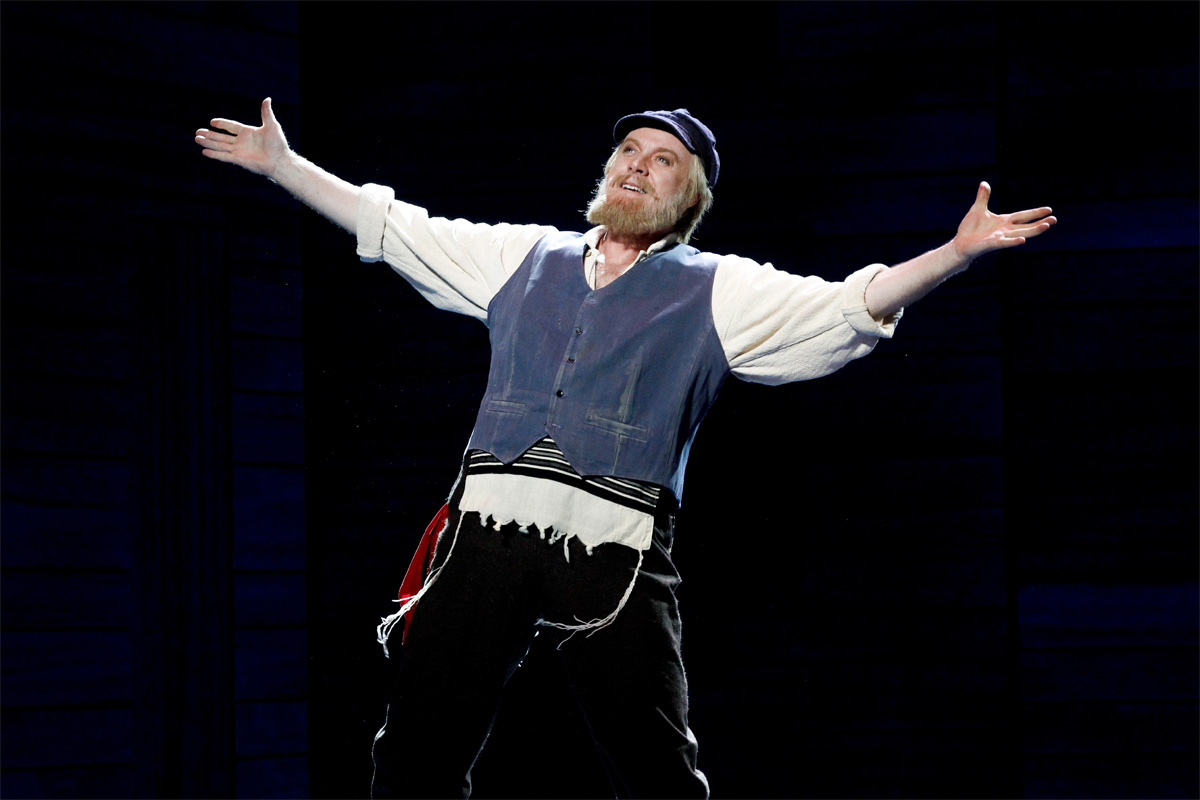 Set in Russia at the turn of the 20th century, Fiddler on the Roof follows protagonist Tevye (Anthony Warlow) who has been married to his wife Golde (Sigrid Thornton) for over 25-years and together, they have five daughters. While Tevye tries to uphold tradition in his close knit Jewish village, the modern ways of the 20th century are about to commence as his three oldest daughters challenge the ways of the past which creates mixed emotions for their father.
To compound the situation, Teyve promises his oldest daughter Tzeitel (Tegan Wouters) to the local, larger and much older butcher Lazar Wolf (Mark Mitchell) which is the first ripple to cross his family, particularly because she has already promised her love to the tailor's son Motel (Lior). This also leads to the spectacular song "Teyve's Dream" that features Grandma Tzeitel (Annie Stanford) as this giant ghost moves across the stage. Besides the spectacular choreography of "Tradition", "Teyve's Dream" is my personal favourite due to the otherworldly effects.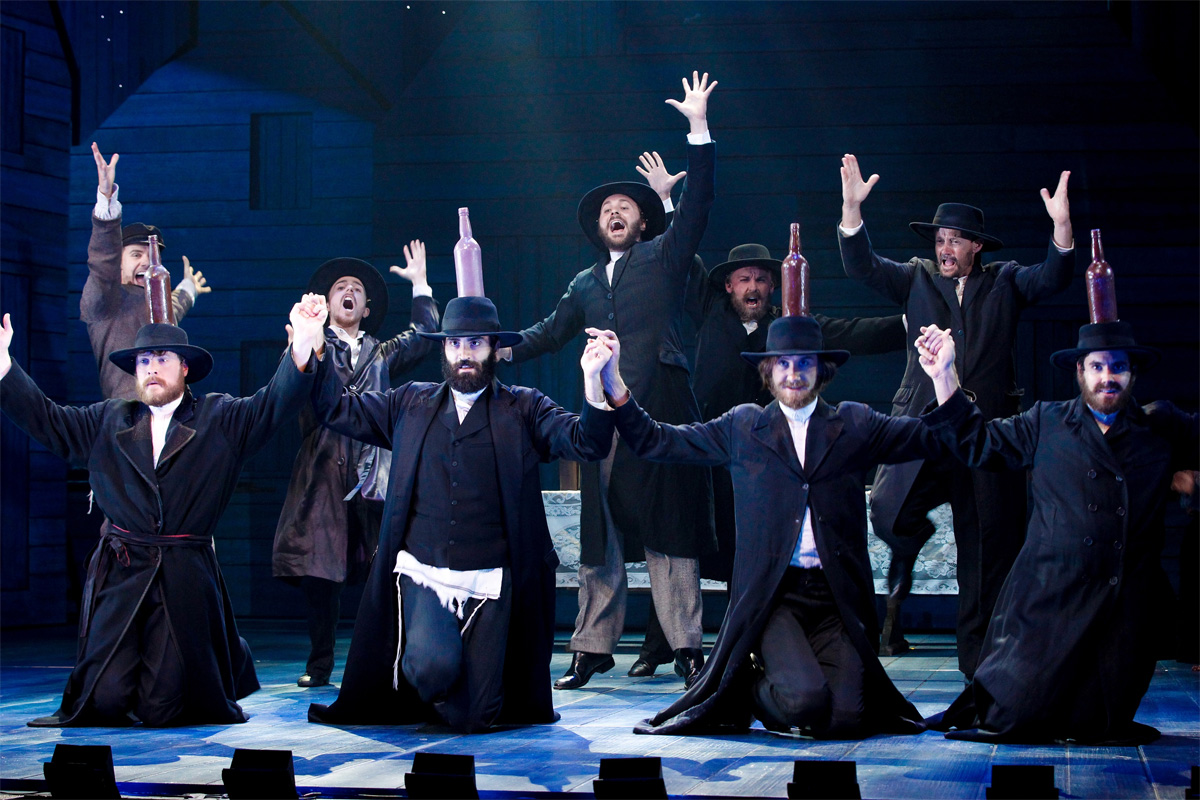 However Fiddler on the Roof is not just about the likeable characters but features some amazing musical numbers, timeless choreographed dance to music and a living breathing set that will make you appreciate live theatre even more. Songs such as "If I Were A Rich Man", "Matchmaker", "To Life (L'Chaim!)", "Sunrise, Sunset" and "Tradition" will bring back fond memories to people who have seen the previous incarnations of Fiddle on the Roof, whereas newcomers will appreciate the catchy words and melodies that are filled with emotion which help tell the tale of this small Jewish community. Furthermore, the live band really enhances the production as these memorable melodies are incorporated by your mind, body and soul.
In terms of cast, Anthony Warlow is definitely the standout performance of the Australian Cast as he successfully transforms into father Tevye who adds drama and comedy to his performance, more so when he has his one-on-one conversations with God himself. Sigrid Thornton is great as the caring mother Golde who has this strong stage presence as is Mark Mitchell as Lazar Wolf the plump butcher who will definitely leave a big smile on your face.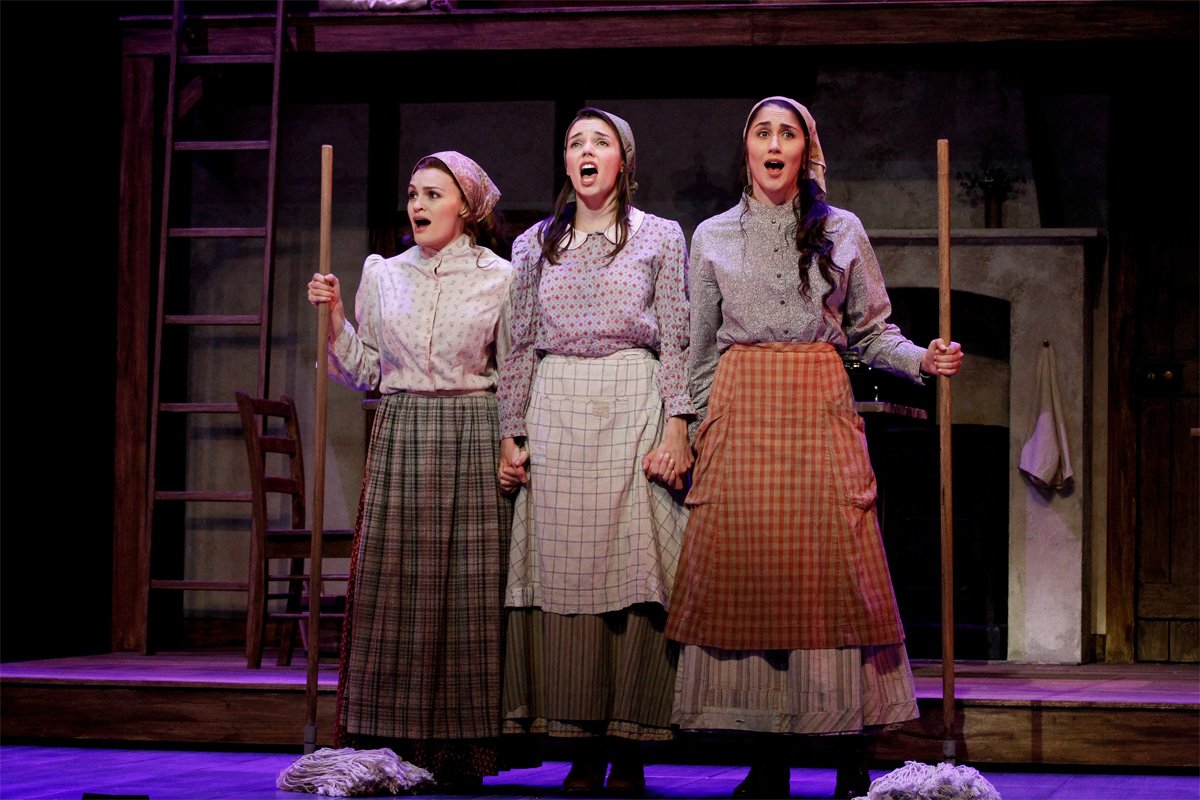 Then you have Nicki Wendt as the very amusing and troublesome matchmaker Wendt who like Mitchell has some wonderful lines in the production. The main romance in the musical is between Motel (Lior) and Tzeitel (Tegan Wouters) who both bring an innocence to their roles and just like the other stars once again shine brightly as these performers really draw you into their characters. A special mention should also be made to David Whitney who plays the villainous Russian constable and is responsible for the expelling of the Jewish people from the village who got a couple of boos at the end due to his nefarious character. All in all, it was a wonderful rendition of this classic Broadway hit.
Final Thoughts?
In the end, Fiddler on the Roof definitely sticks with tradition in this new instalment of this timeless musical that will leave you a very fond memory of this classic tale as you'll be singing and perhaps even dancing some of these great Yiddish inspired songs and dances. As they say in Israel "sheynem dank" for a great performance of Fiddler on the Roof and kudos to the entire cast and its creative team.
Australian Teaser Trailer

Running Times:
Act One: 90 mins
Interval: 20 mins
Act Two: 50 mins
Melbourne Tour Dates
29 December 2015 – 27 February 2016
Sydney Tour Dates
6 Weeks only from 24 March 2016