Games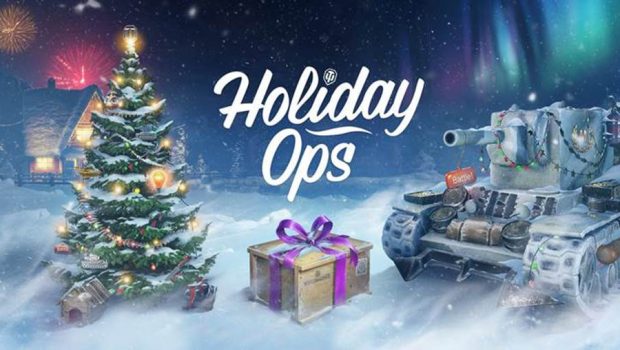 Published on December 16th, 2016 | by admin
Festive In-Game Events and WoT Update 9.17 to offer Swedish Tanks
Enjoy a variety of festive events and activities in World of Tanks, World of Tanks Blitz and World of Tanks on Console
December 16, 2016 — It's the most wonderful time of the year—time to warm up and join the fight in World of Tanks! For a limited time, tankers can enjoy holiday and wintery in-game events on World of Tanks on Console, World of Tanks PC and World of Tanks Blitz. Regardless of which version you play, there is something to check out in December.
Toy Tank Mode in World of Tanks on Console
Toy Tank Mode makes a comeback to console! A change of scenery from standard tank warfare, Toy Tank Mode offers a playful way to battle against friends in miniaturized toy tanks and navigate around a battlefield of presents. Traversing through toy-made ramps, blocks and gifts, tankers will enjoy an experience like no other, where every aspect of the game including crew voices has been scaled down for lighthearted tank encounters.
The Tier IX, "Toy Tank" is modelled from the French Tier V BDR G1 B and outfitted with a spring-loaded turret that fires suction cup dart rounds that comically attach to enemy tanks with each successful hit. As each tank is destroyed, a surprise present will emerge from the wreckage, giving tankers an added bonus when picked up. In a rambunctious fight for victory, these carefully crafted toy tanks drive straight from the workshop to the console with new special holiday emblems available only during this event. Enjoy this game mode on PlayStation 4, Xbox One and Xbox 360 between December 23 and December 26.
World of Tanks PC Holiday Ops
Holiday Ops for World of Tanks is, perhaps, the most ambitious festive undertaking the game has ever seen. Starting on December 16, when a tanker cracks open their Garage, they'll find their very own New Year Tree and KV-2 Snowitzer. Complete Holiday Ops special battle missions and receive decorations for your Tree, enhancing your Festive Atmosphere level. At Level 1, all players are credited the L-60 light tank (Tier II) for free. Leveling further up gives you a chance to gain increasingly better rewards, like credit discounts on new Swedish TDs, exclusive medals, female crewmembers, and Premium consumables.
Winter Joy and Fair in World of Tanks Blitz
World of Tanks Blitz brings seasonal fun mobile devices, Steam, Windows10 and Mac OS X, by offering a series of stages and challenges in "Winter Joy"—the event runs for an entire month, kicking off on December 19. The main event in Winter Joy will allow players to complete special missions, where a special currency called a Ticket will be earned. If you complete the entire chain of missions, you will be rewarded with a Premium tank Strv 74A2, or a wad of tickets. These tickets can be used in the special web Blitz Fair auction or to open chests containing unique vehicles and other prizes.
So, you better wrap up warm and prepare yourself for an avalanche of holiday treats this season. See you on the battlefield.