Films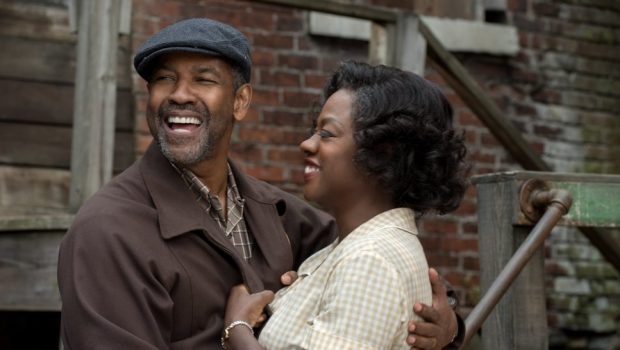 Published on February 22nd, 2017 | by Damien Straker
Fences – Film Review
Reviewed by Damien Straker on the 18th of February 2017
Paramount Pictures presents a film by Denzel Washington
Produced by Todd Black, Scott Rudin and Denzel Washington
Screenplay by August Wilson, based on Fences by August Wilson
Starring Denzel Washington, Viola Davis, Stephen Henderson, Jovan Adepo, Russell Hornsby, Mykelti Williamson and Saniyya Sidney
Music by Marcelo Zarvos
Cinematography Charlotte Bruus Christensen
Edited by Hughes Winborne
Running Time: 139 minutes
Rating: PG
Releases Date: the 9th of February 2017
The best moments of Fences are provided by the power of its director and star Denzel Washington, who also appeared in the original stage production, playing a 1950s garbage collector who demands his family members become self-sustaining. As Troy, Denzel Washington's vocal performance magnetises through intense rants that erupt like a cross between a volcano and an unfiltered Internet blogger. Troy is at war with the world because he argues it's made him its victim. He feels constantly vilified by his race, suggesting that his ambitions to drive the garbage truck at work will be hampered because of his skin colour.
He also uses discrimination as leverage for bullying and controlling his own family, including sabotaging his son's football ambitions at school. Troy argues that even though he was a baseball player himself, his son won't progress because of his colour. His other son is a thirty-year-old musician who comes to Troy and his wife Rose (Viola Davis) asking for small amounts of money. True to Troy's rage, he vents about his son leaching off him rather than being his own man. He wants his sons to be self-made and ultimately nothing like him because of his failings, including a prison stint. Despite his aggressiveness and dominance, the person Troy hates most is himself.
Troy's hatred doesn't make him unengaging as a character. On the contrary, Troy's unfiltered and verbose ramblings and stories, scribed by August Wilson who adapts his own play, give the character a fully developed sense of perspective and a vision of the world when characters in films now are flatly drawn and drab. The speed and the quotient of the dialogue and the briskness of the editing are a burst of life that send energy shooting through the veins of this film; the schematics of the play dissolve as the editing keeps pace with Troy and his wife firing their shots at ten paces.
The acting style is theatrical but never stiff. When Troy hilariously impersonates the devil to show his courage in death's face, it feels as though the shackles of a film studio have been thrown clear and that an actor of towering charisma is now free to explore and interpret the beliefs of his character in a tone of voice and side-splitting humour that champion his African American heritage. Denzel Washington's performance is Shakespearean in style and measure, which is not unique for the actor. He was cast as the prince in Kenneth Branagh's Much Ado About Nothing (1993).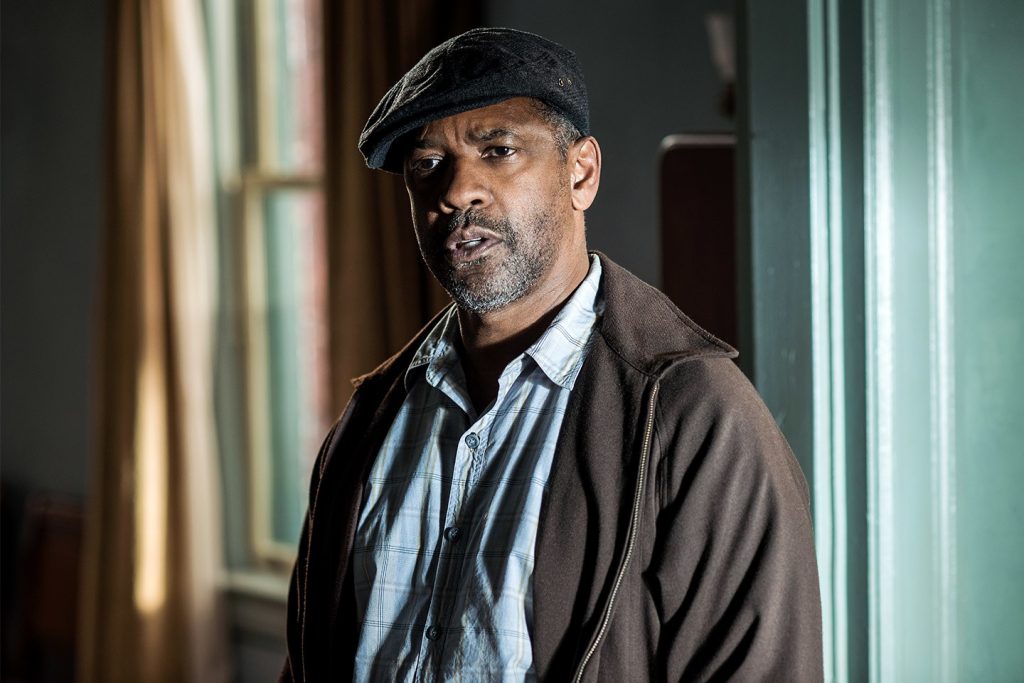 Troy is the 1950s version of the character King Lear. Like Lear, he is too blind to see the love around him; he is neglectful of a child that admires him and there is a crucial plot point that highlights a classic parental trope of King Lear. He also has a mentally disabled brother, which adds to his anger with the world. His wife Rose is more compassionate and sympathetic to their children. She invites people into their home, while he keeps them out, which is true of the film's title "fences".
While its lead performance is rich, the film's structure and shape are problematic. For a good portion of its running time, it runs over two hours, the film is simply the conversations between Troy, Rose and his work colleague Bono (Stephen Henderson). Containing the setting to the yard and the street scenes is perfectly suitable and fresh. However, the disjunction between film and theatre becomes apparent once the film starts adding story to its brisk and enjoyably plotless idiosyncratic form. It becomes a more conventional melodrama about Troy's affair with another woman, while the form opens to a new location, a belatedly jump in time, and is capped off by a corny religious image in the closing frame.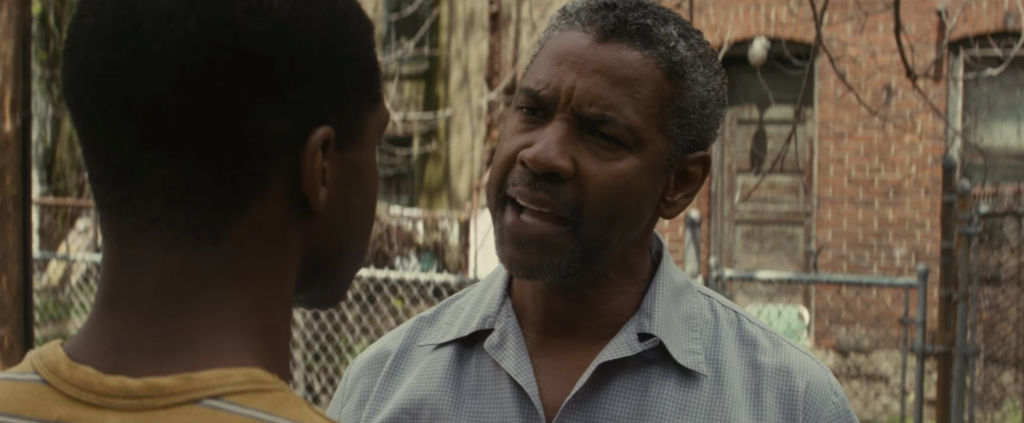 Given the dominance of Denzel Washington's performance, which is true to the nature of his character, it is difficult for the other actors to stamp themselves onto the film. Despite the hype, Viola Davis' Rose is not a hugely active or prominent character; however, the actress eventually proves her reliability for big emotional scenes as the story intensifies. The film is Denzel Washington's showpiece and for a good while it is hard not to be swept up in his striking commitment to Troy's erratic and hateful mind. It's the humour, blindness and rage that characterises him as needlessly pessimistic when he has successfully overcome life's challenges and established a family. Some achievement Troy might say.
Summary: The film is Denzel Washington's showpiece and for a good while it is hard not to be swept up in his striking commitment to Troy's erratic and hateful mind.