News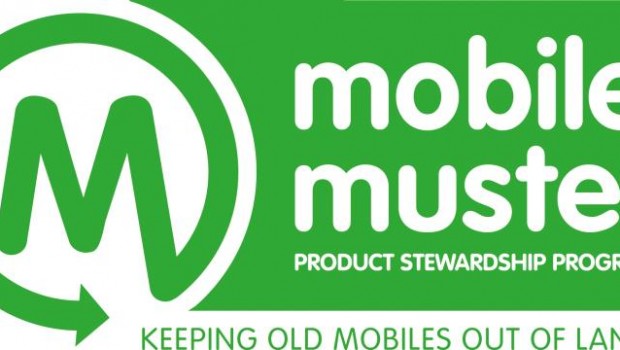 Published on July 25th, 2014 | by admin
Federal Government Gives Green Tick to Recycling Initiative
The Federal Minister for the Environment, Greg Hunt announced today that MobileMuster, the mobile telecommunications industry's official recycling scheme has been formally accredited by the Federal Government as Australia's first voluntary product stewardship scheme under the Product Stewardship Act 2011.
The accreditation gives a green tick to the industry's recycling program MobileMuster, recognising both its achievements over the past 16 years and the mobile industry's commitment to continue to keep old mobiles and accessories out of landfill and recycle them responsibly in the future.
As the official accredited mobile telecommunications industry recycling program, MobileMuster and its members have committed to increase available collection rates of mobile phones from 50 to 55 per cent and volumes from 87 tonnes to 127 tonnes per year over the next 5 years as well as increase consumer and industry engagement.
The Australian Mobile Telecommunications Association (AMTA) manages MobileMuster on behalf of its members. The industry has invested over $36 million in the not-for-profit program, which is free to consumers. Since the program began over 8.8 million handsets and batteries have been recycled, plus 550,000 kilos of accessories, which equates to nearly 1,100 tonnes of mobile phone and accessory e-waste.
"Our members and partners work tirelessly to ensure that the promotion, collection, transportation and recycling of old mobiles is done with transparency and accountability and MobileMuster has some of the highest rates of recovery in any recycling program across the world," said Hakan Eriksson, Deputy Chair of AMTA.
AMTA's Recycling Manager, Rose Read, said receiving the Government's  accreditation gave the program a green tick of approval and recognised that MobileMuster has adhered to the highest safety and ethical standards when recycling old mobiles and accessories.
"The announcement today is an honour for the mobile telecommunications industry's product stewardship program. It recognises the leadership role MobileMuster has played over the past 16 years and our expertise in developing best practice, ethical recycling programs," she said.
MobileMuster is a unique industry wide not-for-profit program offering free recycling for all mobile brands and accessories in Australia and has been supported from the outset by a strong partnership between device manufacturers and mobile network operators.
Ms Read said: "We see MobileMuster's accreditation as not only recognition of our members and collection partners efforts over the years, but also a rededication of their commitment in the years to come. The accreditation sets the benchmark for mobile phone recycling in Australia  and consumers can have every confidence that MobileMuster is adhering to best practice in this field. The program proudly promises to all Australians that if they recycle their old mobile with us, we will keep it out of landfill," said Ms Read.
Through resource recovery and reuse, MobileMuster has reduced the need to mine  36,295 tonnes of precious metal ore, which is equivalent to keeping 2,400 cars off the road, planting 53,000 trees or preventing 8,781 tonnes of CO2 greenhouse gas emissions, while at the same time diverting tonnes of potentially harmful substances from landfill.
Currently, MobileMuster provides consumers with a free and easily accessible recycling service with over 4,000 drop-off points all around Australia or free post back option.
For more information go to mobilemuster.com.au.